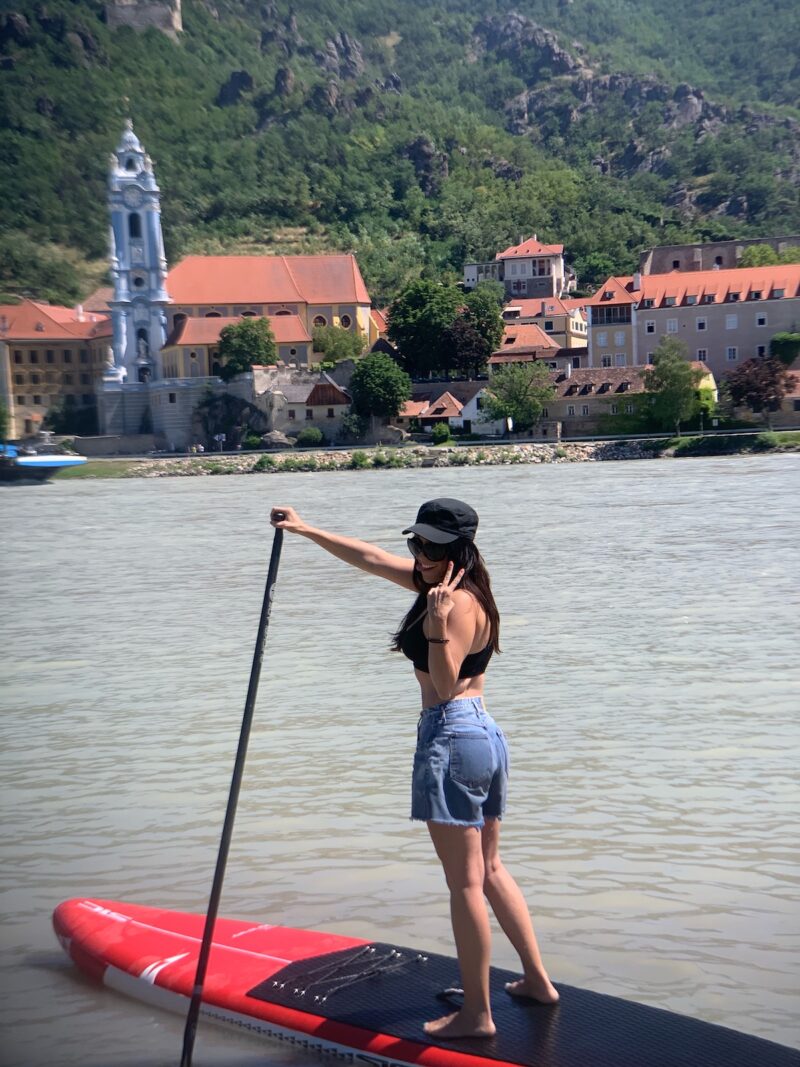 Water sports are a great way to enjoy the summer and relax. However, before you can join in on the fun, it's important that you know some of the basics. Read on for 6 useful tips for people who like water sports!
The Equipment You Need
The boat or the board is one of the most important things when it comes to water sports. For beginners, you can choose the inflatable boat in order to make your water drift more comfortable and safe. If you are an expert already, then nothing can beat a standard aluminum or plastic board when it comes to performance. Depending on the sport, a bote rover motorized paddle board can be a great choice as it gives you speed and more control. More and more water sports enthusiasts are using these boards.
Some other pieces of equipment include wetsuits, fins, and snorkels. Wetsuits will keep you warm and protected from the water, while fins will help you move faster and easier through the water. Snorkels will allow you to breathe easily while swimming underwater.
Choose A Reliable Company
When it comes to any kind of sport, good company is a must. Make sure you choose a reliable company with quality equipment and services. You can compare prices and read reviews from previous clients before deciding on which one to pick! It's also important to know the company's rules, especially if you're going for something more extreme like surfing, where safety concerns are vital.
Choose The Right Spo(r)t 
Not all water sports are created equal. Some are more challenging than others. Before you choose a sport, make sure you know what you're getting yourself into. If you're looking for a challenging but fun experience, then surfing or wakeboarding might be a good choice for you. If you're looking for something a little more relaxing, then kayaking or stand-up paddleboarding might be better suited for you.
Of course, the sport you choose should also depend on where you plan to take it. Canoeing is more popular in the northern region, while surfing is more popular in places with better waves. Make sure that you choose spots that are suitable for all members of your family, for example. Look for spots with enough space and calm waters. You don't want to spend more time worrying about your spot than actually enjoying yourself!
If you're still new to the sport, then it might be smart to look around at local stores and ask them questions about what locations they recommend. When in doubt, always check if there is a lifeguard around before starting any sport.
Learn The Basics
No matter what sport you choose, it's always a good idea to learn the basics first. This means learning how to swim properly, how to stay safe in different situations, and how to control your boat or board. Swimming is an essential skill for anyone who wants to participate in water sports. Make sure that you are confident enough in the water before attempting any sport.
In addition, it's important to know the basic safety rules for each sport. For example, in surfing, it is important to know how to identify and avoid rips. In kayaking, you need to know how to safely navigate through rapids. Familiarize yourself with these rules before embarking on your next water sports adventure!
Know Your Limits
You should always remember that water sports are dangerous – even when done in a safe environment under professional guidance. Know your limits and take all necessary precautions before you attempt anything new or challenging. Remember that safety should be your number 1 priority at all times! If you have any pre-existing conditions or injuries, make sure to let the company know before starting.
Pick The Right Time Of The Year
Just like any other sport, picking the right time of the year for water sports can be very important! Spots that are good during winter might not be as good during the summer months. Similarly, spots that are great during summer might not be as great when it's close to autumn or winter. Make sure to take into account weather patterns and seasons before choosing a spot for your water adventure.
Very often, the weather and wind conditions will make or break your day on the water. If you plan to sail, it's best to do so on a bright and sunny day with little to no wind.
Water sports are a great way to enjoy the sun and have some fun. But before you can participate, you must learn the basics. Make sure you know how to swim properly, familiarize yourself with safety rules, and pick the right spot for your adventure. With these tips in mind, you're ready to take on anything the water has to offer!