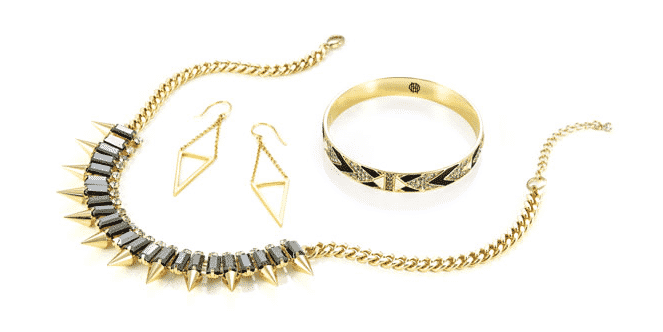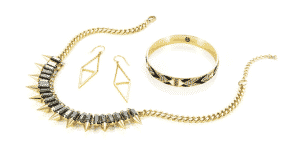 A lot of talks is circulating about the destructive practice of extracting metals from the earth. The socially and environmentally destructive means mining and extracting precious gems are receiving a lot of discussions and this is the reason society is turning head towards the eco-friendly jewelry options.
Jewelry holds great importance in the field of fashion industry. With the changing minds and demands of the current society, today, people have the option to save on buying ornaments. There is no need to spend thousands on golds and diamond to look extraordinary. A tiny piece of jewelry made out of recycled products or gems discovered in the laboratory are highly popular and acceptable in the present time.
Eco-friendly fashion statement jewelry is the hot trends and also demand for the current environment where every individual is awake to protect the environment from the hazardous effects.
Reasons to Choose Eco-friendly Jewelry over Traditional Jewelry Pieces
Nature Friendly
Jewelry has high importance in our society. From engagement rings to solitaire studs, the demand for traditional jewelry is on high bar always. But with time jewelry makers have experienced that people are turning their heads towards eco-friendly jewelry pieces. The demand by the people for eco-friendly or recycled jewelry is the prime compelling reasons for the makers to opt for eco-friendly methods of creating jewelry that put no harm to nature and the user too. Eco-friendly pieces of jewelry are made out of materials that no further lead to the destruction of nature and the environment. Jewelry mining do cause a lot of destruction to nature and have a negative impact on the environment. Erosion of the soil, toxin elements mixing into the water supply, hazardous gas and other are the ill-effects jewelry industry is posing on nature. To protect the environment from this deadly effect, the emergence of eco-friendly jewelry was a must. These fashion pieces are made out of recycled items and further, they can be recycled again. This whole process will protect the environment from getting a waste dump.
Immense Variety and Designs
Eco-friendly jewelry items are prepared in the laboratory or they are made out of recycled products. This way each piece is carved with unique design and style thereby offering a wide variety of options to choose from. Old stones or gems are either melted or carved again to make new jewelry. This way nothing goes into waste and every existing old product gets a new special design. Also, there are many gems that are produced in the laboratory like artificial diamonds, moissanite, and many other similar gems. Also, naturally found pearls are a great option to enhance the beauty of men and women without damaging the environment. Also, pearl jewelry are supreme in look and never fails to impress the people.
Design for Every Occasion
Eco-friendly jewelry comes in a variety of designs and shapes. This means for every occasion it has something to allure the buyers. People can pick from large varieties and elegantly add on to their beauty with no extra effort. Many believe that these jewelry are very stylish and comfortable to carry. This reason is enough to incline towards buying the innovative yet traditional approach of
Eco-Friendly is Budget-Friendly
People who really want to look stylish and trendy can opt for eco-friendly options in jewelry fashion. Being made out of natural products or artificially in the laboratory the cost of its production reduces and people flaunt it with no fear of investment or losing it. It is the best cost-efficient option over traditional fashionable ornaments.
Personalized Designing with No Health Risks
One of the prime reasons to select eco-friendly ornaments is the benefit of buying personalized jewelry. Be it anklets, engagement rings, pendants or any other fashion accessory, eco-friendly items are easy to mould and carve in the design as per the demand of the customer. And also, eco-friendly accessories are less or negligible reactive to the skin thus, providing complete safety to the people. So why not look for fashion accessories that have no side-effects and look extremely stunning.
One cannot deny the fact that eco-friendly jewelry are absolutely charming and stylish. Present time people are loving it and the compelling reasons to use them add on to the importance of adopting it in daily life. We as responsible have to understand our responsibility towards nature and sticking to eco-friendly items is a step towards preserving Mother Nature. In the quest to look beautiful and stylish, these fashionable ornaments are the perfect thing to embrace. Make a decision and move towards a progressive and high fashion choices.