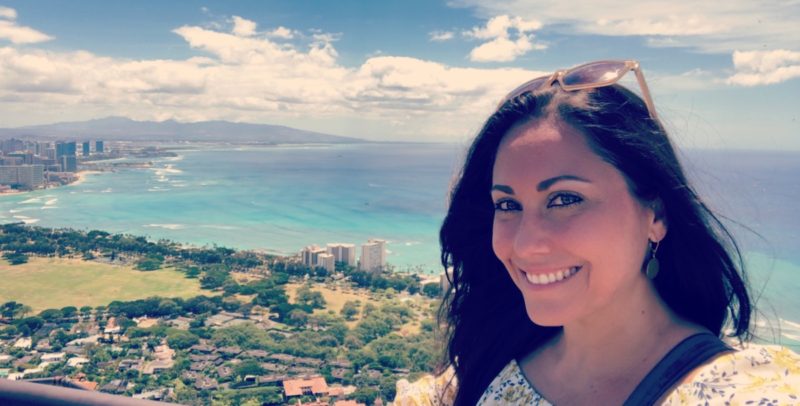 The idea of traveling alone can be quite scary for some people, especially if you're used to always traveling with family or groups of friends. But, isn't the whole point of life, to grow as a person? For most people, it is… and sometimes, in order to grow as a person, you need to step outside of your comfort zone and do things by yourself. Traveling alone is a great way to start your journey into self-discovery and self-growth.
It may be hard to believe but putting yourself into situations where you feel uncomfortable will only make you stronger, and that's the outlook you have to have with traveling abroad by yourself. When you first make the decision to travel somewhere by yourself, it'll definitely be nerve-wracking because you're nervous. Once you actually see how awesome solo travel is, you'll be planning your next solo trip sooner than later!
So, let go of any fears or inhibitions you may have and let the world of travel expand your horizons. Take a look at five reasons why you need to take at least one solo trip abroad in your lifetime.
You Get to Know Yourself Better
Once you begin your journey of solo travel, you'll soon see the importance of what it truly means to follow your heart. Sure, you'll be scared but being in a totally different place than what you're used to will allow you to put more focus on yourself and you'll get to fully experience what it means to live in the "now."
You Get to Meet New People
Meeting new people is one of the greatest perks of traveling solo! Being able to immerse yourself in the culture there and experience the everyday life of the locals is certainly a life-changing experience. Whether you're sharing a coffee with one of the locals in a coffee shop or living out one of your biggest fantasies, the opportunities to meet new people and learn more about the culture are limitless.
The interesting thing about traveling solo is that the locals typically are more interested in finding out why you're traveling solo in their country. Once you spark up a conversation with them, they're more likely to help you out and give you a few pointers on where to visit and options for local eateries… and just like that, you've met someone new and made a new friend!
You Learn How to Rely on Yourself
You already rely on yourself for certain things at home, like getting to work on time or making sure you eat, but when it comes to being in a different country, you are solely the only person you can trust and rely on. The thought of that can seem a little scary but it's a situation where you have to trust your gut and heart.
This is an important experience that will shape your life because it teaches you that when you have to make important decisions, you are in control of the choices you make and the reality that surrounds that decision… you gain a new respect for yourself by relying on your own abilities and intelligence.
It Gives You a Major Confidence Boost
Being in a different country will definitely boost your confidence inside and out because, for one, you don't know anybody there. You have the freedom to change your appearance and wear whatever you want to wear… you really can be whoever you want to be!
Secondly, traveling alone allows you to challenge your limits. It will show you how you handle difficult obstacles and give you valuable skills that turn you into a more confident person. This experience will give you the confidence to know that you can achieve anything if you set your mind to it and push through.
You Enjoy Your Own Company
Under normal circumstances, people spend quality "me time" in a spa, going to the movies, or just sitting at home reading… well, all of those are great ways to experience " me time" but you don't truly experience that until you've traveled by yourself.
When you're in a different country by yourself, this is when you actually gain a real appreciation for spending time with yourself, by yourself. NBC News actually states that traveling abroad has scientifically proven health benefits like reducing stress and boosting happiness.
To be by yourself and experience all the health benefits associated with traveling abroad, you will definitely be able to enjoy your trip and go back home feeling liberated and empowered.