Mistake, this is a word that everybody tries to avoid and forget about it. We do this because a mistake means a bad decision, a possible failure or something we've done wrong. Apart from trying to forget the word, we also try to forget the actions that have led to these mistakes.
Even so, in spite of the fact that those memories may be painful, we need to remember why our mistakes are so precious. Here are 5 reasons why you should consider your mistakes very valuable:
Mistakes Help Us Improve
It's a well-known fact, for you to succeed, you need to try many times over. The failed trials are the result of our own mistakes. Here's a good example, Jeff Bezos, Amazon's CEO, the biggest online retailer, went through some rough times, as well. A few years before Amazon, he crash-landed an online auction site, zShops.
This painful experience would've scared others but, not him. Later on, he launched what was to become the greatest online retailer in the world.
Mistakes Motivate You to Try Harder and Achieve More
Have you ever failed at something? That's a silly question, I know you did. What was the first thing that came into your mind? Was it "This is something out of my league. I can't do it!" or "I've lost a fight, not the entire war. This is the fall needed to get back up again."?
If you are in the first situation, I'd recommend you have more faith in you. Joanna Grew, Lead Psychologist at AussieWritings.com gives us a very important advice "If you are having trust issues, try to plan your way out. You'll get a boost of trust once you achieve one or two steps of your plan. You'll get more confident!"
Mistakes May Lead to Something Extraordinary
We all know Sir Alexander Fleming's Penicillin and the way it was discovered, by mistake. These things don't apply to scientific inventions alone.
Making a mistake means that you've challenged the status quo. You've approached it from a different perspective. A wrong one, that's correct, but you've approached it from a different point of view.  This gives you the opportunity to improve your emotional intelligence and obtain information that others don't have. Use this information to give yourself the edge.
You Learn That Fail Is Not That Scary
Once you've failed a few times, you realize that it is something that you, and everybody else around you, have to deal with. Another thing you learn is the 5-to-95 ratio, which translates into "Success means, 5% what life throws at you, 95% how you react to it."
After going through a few failures, you become addicted to it, you try to live your life on the edge, you try new things over and over again. You know that the great majority of them will fail, but you are confident that you can deal with those failures.
Mistakes Turn You Into a Leader
From this point of view, the difference between leaders and the general population is the ability to keep on moving forward, even though you know you might fail. Nobody likes failures but, some of us have learned to live with this insecurity, while others haven't.
Those who can't be defined as leaders are the ones who never challenge the status quo because they are afraid they are going to fail. A leader will pursue his dream in spite of these risks, thus will have greater chances of constantly improving himself.
Conclusion
Failure is something you have to learn to live with. If not, you will never be able to reach your apex. Try to learn from your mistakes, eventually, they will turn into something extraordinary. Apart from that, you will be able to evolve into a leader of your generation and help improve your society.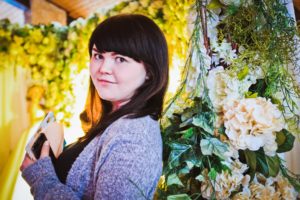 About author: Olivia is an incurable optimist who always sees the glass as half-full. She likes nature, knows how to enjoy silence and is keen on writing for different websites. Meet her on Facebook and Twitter.