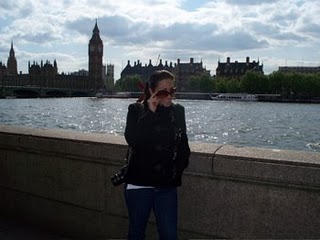 While being a vegan is becoming more common in many countries, there are many destinations around the world where it can be difficult to find vegetarian options, let alone vegan food. You may prefer to choose destinations where there are plenty of vegan options, especially if you're a total foodie and want to try lots of local dishes. Here are some places to travel where it's easy to find vegan food.
San Francisco
San Francisco has one of the largest vegan populations in the USA, so when you visit this colourful city you'll be overwhelmed by vegan-friendly options. The top vegan restaurants in San Francisco include Chinese, Indian and Thai cuisine, as well as stylish cafés and even vegan sushi. While you're in the city, there's plenty to do from visiting the notorious Alcatraz Island to walking across the iconic Golden Gate bridge.
Norway
While you might associate Norway with fishy dishes and hunting, this often-overlooked country is leading an animal rights revolution at the moment including the phasing out of the fur industries and meatless Mondays in schools across the country. This has led to a rise of veganism in the country, and in major cities such as Oslo and Bergen, there are vegan options from cafés to fine dining.
Many visitors to Norway make use of the extensive train and bus networks. However, another popular option is to book a Northern Lights cruise in Europe so you can see the spectacular sights off the beaten track, and you're more likely to be able to see the aurora borealis, which is an amazing experience. Most cruise ships also offer vegan options on request.
Mexico City
If you prefer a vacation somewhere hot and colourful, then Mexico City is full of rich cultural experiences. While the more remote areas of Mexico may look at you a bit strangely if you say you're a vegano or vegana, Mexico City has many vegan restaurants that are worth a try. Mexican cuisine often relies heavily on meat and cheese, but there are lots of places that offer vegan options, replacing them with beans, seitan and almond cheese.
London
The UK is a great place to be vegan, with lots of products in grocery stores aimed at the vegan market. However, it's the capital that's a real paradise for vegan foodies, with many vegan alternatives to different types of cuisine. There's Temple of Seitan, a vegan version of the British chicken shop, where you can enjoy fried treats, and Ms. Cupcake, an entirely vegan bakery where you can buy decadent red velvet, chocolate and many other flavours of cupcake without the guilt. If you prefer to be healthy on vacation, head to 222 Vegan Cuisine in Hammersmith, which focuses on eco-conscious dishes and has an amazing lunchtime buffet.
Poland
Poland has one of the largest vegan populations in the world, with about 7% of Polish people following a vegan diet. This is surprising, given that Polish food is often heavy on meat, but if you look at cities such as Krakow and Warsaw, there are more and more vegan places opening. Youmiko Vegan Sushi in Warsaw has colourful, healthy food, while Veganic in Krakow has a great breakfast buffet, and serves burgers, salads and Polish-inspired food late into the night.
Staying vegan when you travel isn't always easy, but you don't have to miss out on amazing dining experiences. It's usually best to stick to the big cities or areas with a lot of backpackers and tourists, as they're used to dealing with different dietary requirements.