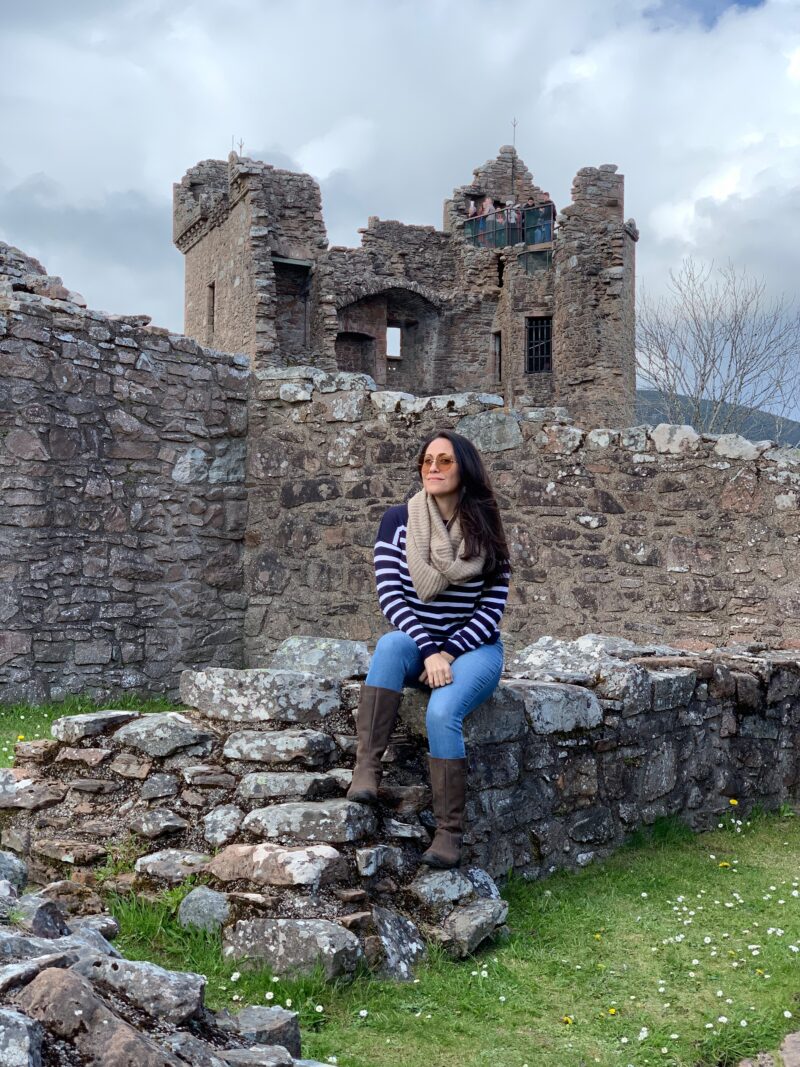 Scotland is regularly voted the world's most beautiful country by readers of various well-known travel sites and if you've visited charming Caledonia before, you probably concur.
But due to a perceived predilection for alcohol and fried food, it also suffers from a slightly unwarranted reputation as an unhealthy nation.
Rest assured, when you do visit Scotland, it is possible to have a perfectly good time without consuming copious amounts of square sausage, deep fried pizzas, whisky and Irn Bru (although all of the aforementioned treats should certainly be sampled in moderation!).
So with that in mind, here are three tips for a health Scottish trip. 
If you follow a strict plant-based diet, you'll be pleased to know that there are plenty of vegan options on the menu in good Scottish eateries, as well as a few notable 100% vegan restaurants, one of which is Hendersons Vegan Restaurant in Edinburgh's Thistle Street.
This pioneering plant-based eatery has been serving sumptuous dishes since like jackfruit, tomato and coconut stew since 1968, so it's no wonder its appeal has never waned. Another advantage of this great location is that you can take a pleasant postprandial stroll in one of the world's most beautiful cities. 
The county of Fife is around half an hour north of Edinburgh by car, train or bus and you'll cross one of the fantastic Forth bridges to get there. The first major town on the road north is Dunfermline and its worthy of a day trip. 
Dunfermline is the former capital of Scotland and its Abbey hosts the remains of King Robert the Bruce, as well as several other Scottish monarchs. But the jewel in the crown here is most definitely Pittencrieff Park, a gorgeous 76-acre green space in the middle of town which was gifted to the citizens by its most famous son Andre Carnegie, steel magnate and philanthropist. 
One of the best ways to see Scotland is by car  ̶  routes like the iconic North Coast 500 cover every major scenic destination in the Highlands and it's also convenient to take day trips to historical hotspots like Loch Lomond and Stirling as well as lively contemporary cities like Glasgow and Edinburgh.
If you're worried about eco-friendliness, perhaps consider hiring a car online with Enjoy Travel as this reliable provider partners with car hire operators like Green Motion which endeavours to offset its carbon footprint and also offers electric, hybrid and  low-emission vehicles. By ordering your vehicle ahead of time online you can also often bag a bargain and your ideal make and model will be ready and waiting for you when you land. 
Follow these three tips for a healthy Scottish trip and you'll embrace everything that's special about this cool country while being kind to yourself and the planet  ̶  what's not to love? 
That's our list! Have we missed your favourite healthy Scottish spot? Let us know in the comments section.