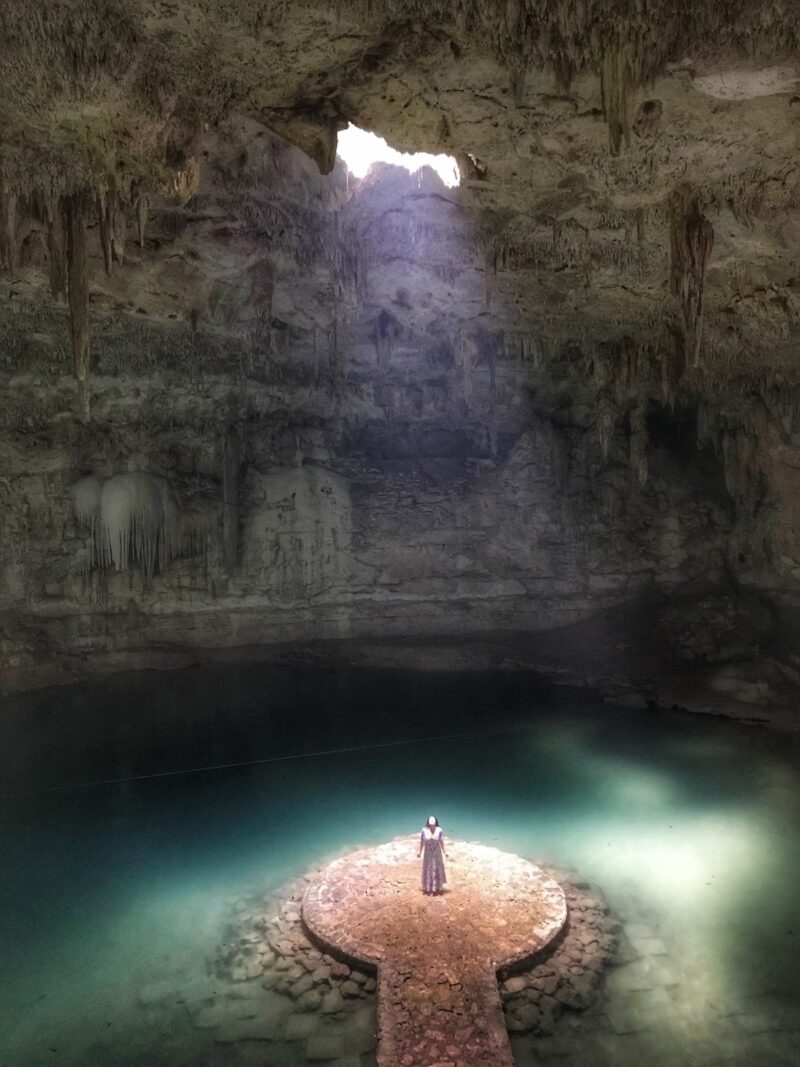 Playa del Carmen enjoys an excellent location and that is why it is known as the Heart of the Riviera Maya. To help you with your itinerary, we show you 10 great places to visit from and in Playa del Carmen. You are sure to enjoy them very much.
1. The Beaches of Playa del Carmen.
The beaches of Playa del Carmen have been catalogued by specialized media several times as some of the most beautiful in the world, its white sand and warm turquoise sea. Some of its beaches are: Playa Paamul, Playa Paraiso, Playa Tucan and Playa Mamitas. Getting here once you arrive at the airport is very easy, simply by booking a transportation from Cancun airport to Playa del Carmen.   
2. Cozumel.
With direct connection to Playa del Carmen and only 45 minutes by ferry is Cozumel, an island paradise with natural parks, beautiful beaches, archaeological sites and the second largest reef in the world that make this visit a must if you come to Playa.
3. The fifth avenue.
La Quinta is the heart of Playa del Carmen city, a great place to shop, eat, rest and refresh yourself. On one side of the beach with an enormous amount of possibilities, this warm street is a place you can't miss.
4. Xcaret.
Xcaret is an extraordinary ecological park, because it combines in an excellent way culture and adventure, tradition and technology, diffusion and conservation. An underground river, a Mayan village, aquarium, beach, theaters, diving pools, a very diverse aquarium, lagoon, giant turtles and many attractions and activities you will find in this park that has earned its place among the most popular places of the Mayan Riviera.
5. Cancun.
Playa's big brother that doesn't require much introduction, located only 45 minutes away by road, you can't miss a visit to this complete tourist destination. A lot of partying and good atmosphere is what you are sure to find. See how to get from Playa del Carmen to Cancun.
One of the favorite places of national and international tourists, which has a lot of unique attractions. Both in Mexico and in the world. From here you will be our starting point when taking a Cancun Car Rental service to any destination in the Riviera Maya.
6. Tulum.
Tulum is the only Mayan city located on the shores of the beautiful Caribbean Sea and is only 68 km from Playa del Carmen. Its majestic location and architecture are vestiges of the Mayan history and culture that you cannot miss.
7. Coba.
Coba is located 42 km from Tulum and is another archaeological zone that was once home to more than 50,000 inhabitants and you will find evidence of it in its many roads and monumental buildings.
8. Chichen itza.
Recently selected as one of the 7 new wonders of the world, Chichen itza is an imposing archaeological site of the post-classical Mayan era. Among the many representative spaces are, of course, the "castle" of Kukulkan, the sacred cenote, the temple of a thousand columns, the astronomical observatory of the snail and the ball game.
9. Cenotes.
Cenotes are natural formations exclusive to the Yucatan Peninsula. It is estimated that there are more than 2400 of them and near Playa de Carmen you can visit many of them. One of them, which is even a complete eco-park, is Kantun-chi, but here is a list of the 10 most impressive cenotes in the Riviera Maya, all very close to Playa del Carmen.
10. Akumal.
Historically, the first tourist destination in the Riviera Maya, now is an excellent place for rest and relationship where you can practice sport fishing, snorkeling and diving, or simply take a well deserved rest in its quiet and beautiful beaches.
And you, which of these destinations have you already visited? How was your experience?