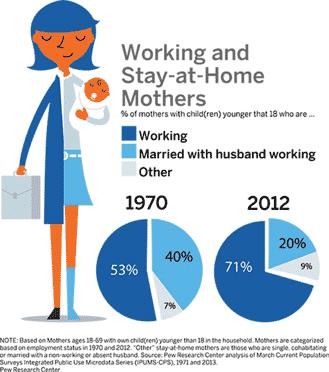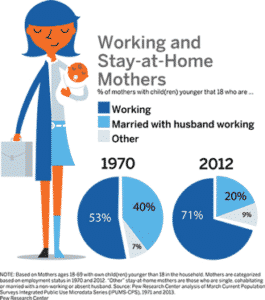 *This is a sponsored post in collaboration with BBVA Compass
More moms than ever are in the workforce. In fact, women now make up half of all workers in the United States, with nearly 4 in 10 homes having a mom that is also a working mother. Being a full-time working mother can lead to feelings of guilt and stress because of divided attention between work and family. The key is to focus on a plan, get organized, and find the right balance between profession and parenthood. It's never easy being a mom trying to juggle a full-time job with a family life but for all the working moms out there, you're not alone and BBVA Compass celebrates you!
Working Moms Mean Business is a campaign designed to encourage working mothers. Too often, moms are exposed to negative stories of stressed-out moms not quite meeting the needs of their children. Moms are pulled between prioritizing work and family and they generally are not equipped with the data to illustrate the benefits of working outside the home. Just look at what most Americans say when asked what is best for children 60% of Americans say that children are better off with a parent at home (as illustrated in this graph)!

But that ideal isn't reflected in the real-world numbers of how many moms are in the workforce in 2012, 71% of moms are in the workforce.
The gap in how many mothers believe a parent should be home and the number of mothers who are at home can create a guilt effect. Are mothers choosing something best for themselves (if indeed working is even a choice in their circumstance) at the expense of the best interest of their children? Studies show that the belief that staying at home is superior is a myth.
The eBook, Mom Guilt, seeks to dispel that myth, give a practical guide to overcoming it, and tells the stories of working moms in many stages of career and parenting and how they have combated successfully the problem of working mom guilt.
In addition to the 50+ page eBook, BBVA Compass has partnered on a 10 podcast series with Emma Johnson, a personal finance writer and blogger on her website, Wealthy Single Mommy. The podcast series interviews successful women at many stages of their career and explores the topics of women in the workforce, what it's like to be a primary breadwinner in a marriage relationship, women in tech careers, and more.
I love the ebook as it is a wonderful handbook and companion, filled with tips and information to help moms get through the guilt and get on with providing themselves and their families with the life they want to give them.
The podcast series is terrific as each episode covers a different working mom topic, different work fields, experts and yes, all of them are moms! Such great insight featuring this ever growing community of working moms, providing the information and support to keep everyone on the right track to a better future.