*This post is sponsored by BabbleBoxx.com on behalf of Single Edition Media.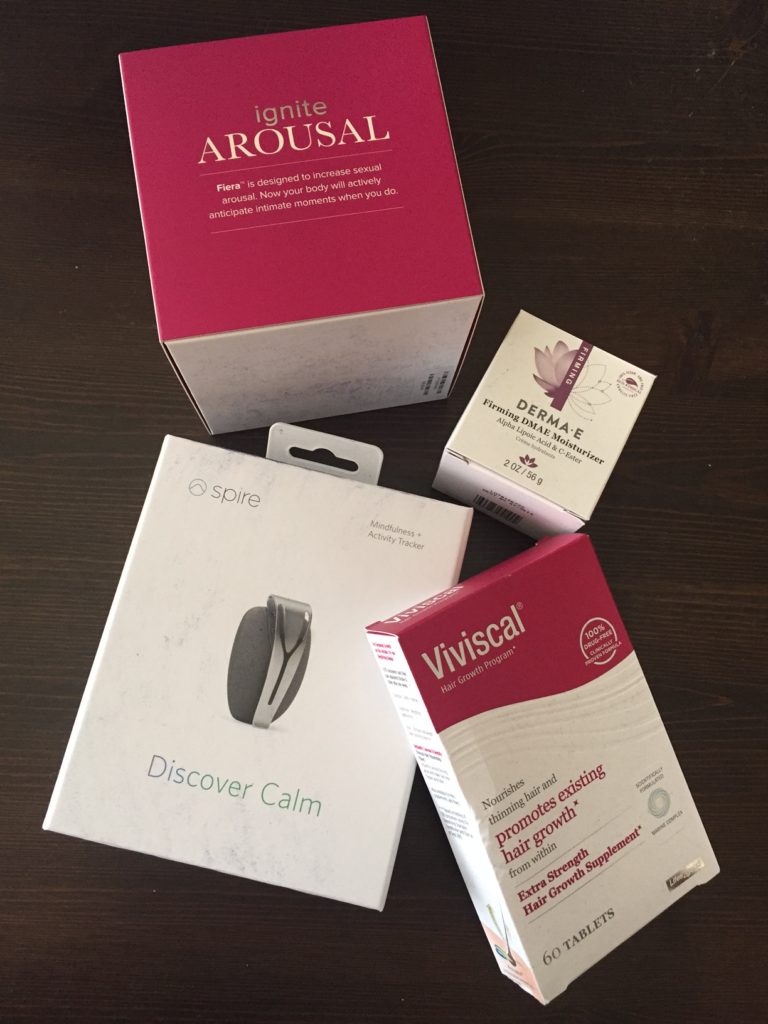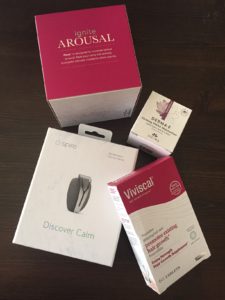 I love discovering new products for a happier, healthier life and my friends at BabbleBoxx.com helped me discover some super fun stuff for women's health. I was stoked to get the Spire activity tracker, Viviscal hair growth formula, Dermae firming eye lift and moisturizer and the Fiera. Let's get started!
Spire Wearable Wellness & Activity Tracker
State of mind affects how you breathe, but how you breathe can also change your state of mind. Spire is a "trainer" for mindfulness & mindful living, making mindfulness more attainable by alerting users in-the-moment and suggesting breathing exercises and meditations to lead to a more mindful behavior change be it a calmer and focused state or even becoming more active.
While wearing, the Spire PLATFORM will learn to anticipate stressful events before they are likely to happen and alert users with actionable insights on how to prepare and experience more calm in their life.
Spire is fully integrated into the Apple Health App and works with Apple watch. An Android App is also now available. You can purchase your Spire by clicking here and get $10 off!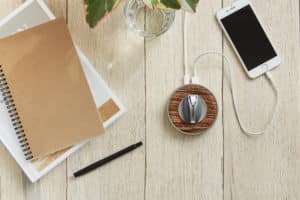 Viviscal Extra Strength for strong, healthy hair
Want luscious, long locks?
As the #1 Hair growth supplement on the market, Viviscal Extra Strength nourishes hair from the inside out with its scientifically formulated, exclusive and clinically proven marine complex, AminoMar®.
100% drug free, Viviscal Extra Strength promotes thicker, fuller hair and reduces hair shedding in women of all hair types.
Loved by celebs like Jennifer Aniston, Gwyneth Paltrow, Karlie Kloss, Reese Witherspoon and Miley Cyrus, this miracle supplement takes hair growth to a new level.
Viviscal should be taken twice a day (once in the morning, once at night) with food and water. Results can be seen after 3-6 months. Thereafter, users may reduce their intake to 1-2 tablets daily.
Dermae Firming DMAE Eye Lift & Firming DMAE Moisturizer
Who doesn't want younger, brighter skin?
Firming DMAE Eye Lift – This multi-action eye cream helps to revive and smooth the look of your delicate eye area. Widely-acclaimed DMAE helps to visibly improve the appearance of skin's firmness for a more lifted look. While wrinkle-fighting peptides including Instalift® Goji Berry help to smooth the look of fine lines and wrinkles for younger-looking eyes.
With continued use, this pro-collagen and pro- elastin blend leaves the delicate eye area firmer, smoother and younger-looking.
Firming DMAE Moisturizer – This nutrient-rich moisturizer is clinically proven to improve the appearance of skin's firmness, hydration and elasticity. Widely-acclaimed DMAE helps skin to appear visibly firmer, smoother and lifted. Antioxidant-rich Alpha Lipoic Acid and Vitamin C- Ester nourish your skin for a more revitalized appearance. Ideal for those who are looking to visibly firm and lift the face or neck.
Need a little help in the bedroom? Co-created with leading, female entrepreneurs and healthcare professionals, Fiera is a small, discreet, fast- acting and hands-free product. Fiera uses light stimulation and gentle suction to enhance blood flow, increase lubrication, and ultimately prepare the body for sex.
Fiera is used for a few minutes before sex to help get your mind and body ready for a physical, mental, and emotional connection with your partner. Small, fast-acting and hands-free, Fiera is typically worn for 5-15 minutes and then removed in preparation for sexual activity