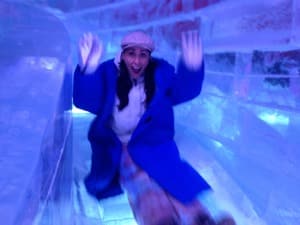 We can all agree that the holiday season this year is quite different. However that doesn't mean we can't find some ways to get away and enjoy a little winter vacay to relax and recharge before the new year is off to a running start. I've got tips for all sorts of winter travelers and hopefully it helps you plan for your own winter wanderland ; )
For Sun Lovers
If you're looking for fun in the sun, you have to head south. While Florida is the state that probably comes to mind most readily, don't forget that other southern tier states also offer delightful sun-filled days. New Orleans, LA, for instance, gives you not only warm weather but also Mississippi River boat rides, city tours, numerous jazz clubs, outstanding cuisine and, of course, the famous French Quarter. Other destinations you should consider include the following:
Orange Beach, AL
Phoenix, AZ
Savannah, GA
Biloxi, MS
South Padre Island, TX
As for Florida, Miami and Miami Beach always make for great winter destinations, but so do these cities:
Amelia Island
Daytona Beach
Orlando
Palm Beach
Pensacola
If your wanderlust yearns for somewhere farther away, don't forget Hawaii. Each of the state's eight major islands will soothe your body and soul with warm tropical breezes, spectacular ocean views, to-die-for beaches (with both white and black sand) and mouth-watering food.
For Adventurers
If you're looking for great winter outdoor adventures, then you've got to head north. Just as Florida first comes to mind for sun lovers, snow skiing destinations like Aspen and Breckenridge, both in Colorado, likely pop into your head first when you think about winter vacations. But other Colorado destinations like Telluride and Steamboat Springs will also give you the outstanding Rocky Mountain downhill skiing opportunities you crave, as will lesser-known ski destinations such as Sun Valley, ID, and Big Sky, MT.
You can also find superb downhill skiing opportunities in the Finger Lakes area of New York:
Bristol Mountain
Greek Peak Mountain Resort
Labrador Mountain
Song Mountain
Toggenburg Mountain
If bobsledding is more to your liking, Park City, UT, gives you the opportunity to become an Olympic gold medal winner, at least in your own mind. The Winter Bobsled Experience uses the same track as the one used for the 2002 Salt Lake Winter Olympics bobsled, skeleton and luge events.
Should you prefer snowmobiling or cross-country skiing, Hayward, WI, boasts 600 miles of excellent snowmobile trails, and Cable, WI, not only has 80 miles of fat bike trails but also offers access to the cross-country ski trail used by contestants in the American Birkebeiner marathon.
Finally, you can enjoy the ultimate winter experience—dogsledding—by traveling to Alaska. Whether starting from Seward, Girdwood, Fairbanks, Denali or Anchorage, you'll learn how to mush with the best of them and then go dashing through the snow and ice of the spectacular Alaskan wilderness on your own dog sled pulled by eight enthusiastic and experienced dogs.
Don't simply hibernate this winter like a grumpy old bear. Whether a sun lover or adventurer, get out there and enjoy winter at one of the many popular destinations in the U.S.