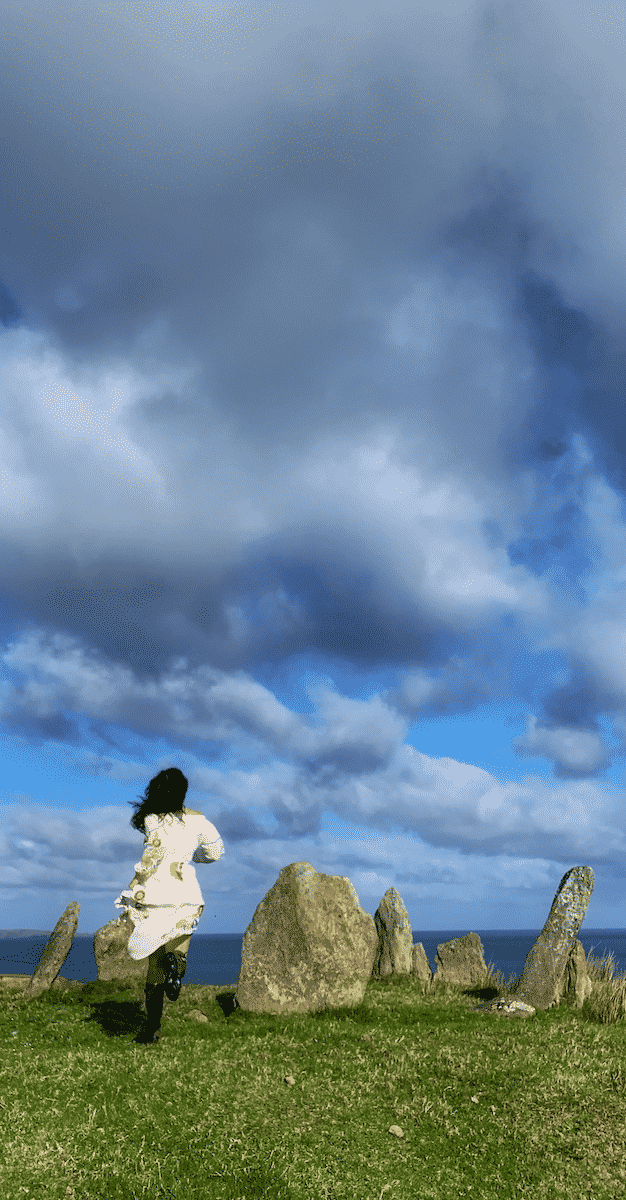 Making my way around Ireland, I was fortunate enough to be invited on an adventurous trip to the Wild Atlantic way. A terrific round trip from Dublin doing the WAW loop, I got to experience the rustic beauty and flavors of the region. If you'd like to do it for yourself, be sure to follow this fantastic itinerary!
Our wonderful guide and driver for the duration of the trip was from Vagabond Tours of Ireland, a small but mighty tour company with professional, knowledgeable and helpful guide drivers that take visitors to hidden gems all over Ireland. We departed from Dublin and off we went on 5 day adventure!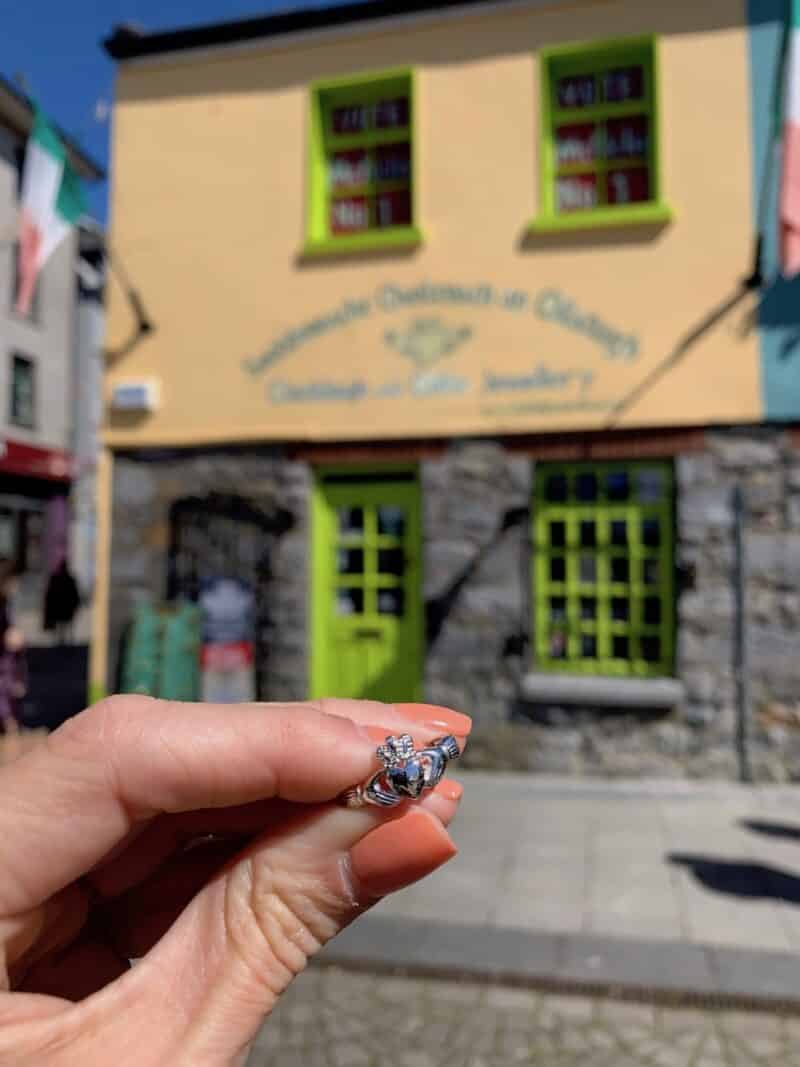 Day 1
Our first stop was the lovely town of Galway. A harbour city on Ireland's west coast, it sits where the River Corrib meets the Atlantic Ocean. The city's hub is 18th-century Eyre Square, a popular meeting spot surrounded by shops and traditional pubs that often offer live Irish folk music. Nearby, stone-clad cafes, boutiques and art galleries line the winding lanes of the Latin Quarter, which retains portions of the medieval city walls. It is also the origin of the famed claddagh and claddagh ring!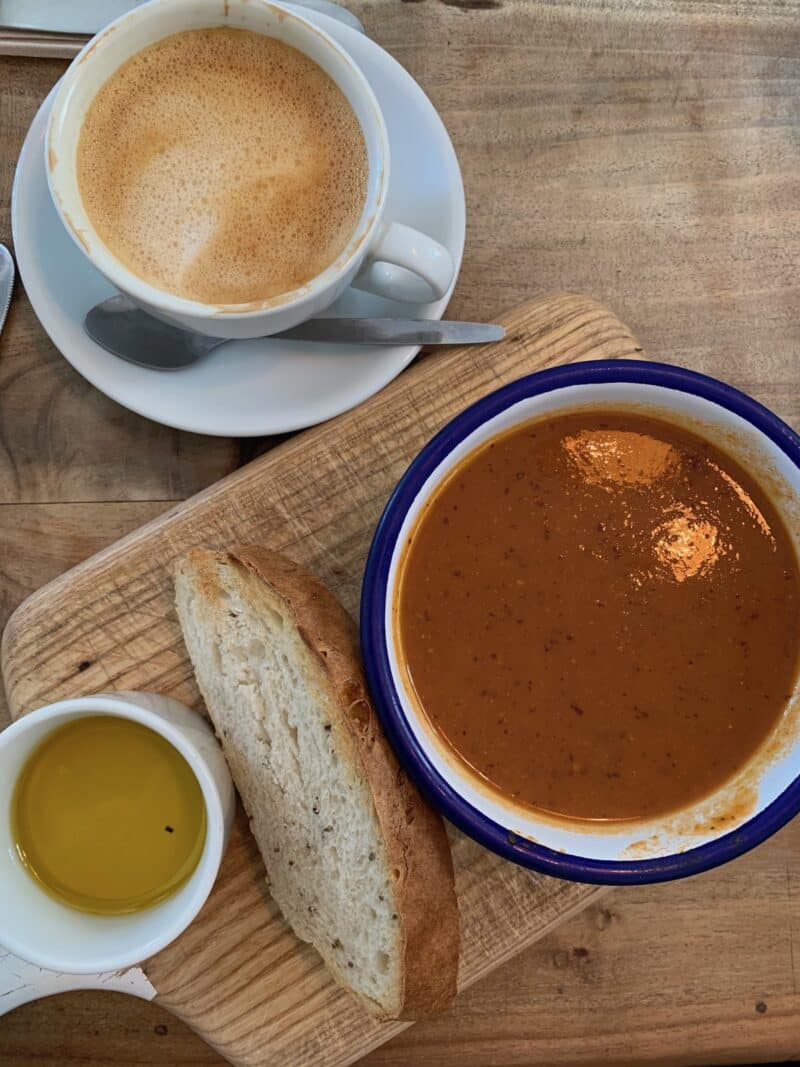 We dined at the quaint but tasty Ard Bia Nimmos. A hearty and warm meal perched on the river for perfect views.
Our next stop was Aughnanure Castle and a walk in the Maamturk Mountains in Connemara. The castle was built by the O'Flaherty family in the 16th century, one of Connaught's most notable lord families. Aughnanure is one of over 200 tower houses in County Galway, constructed mainly by Gaelic and Anglo-Norman land owning families. It is a lovely tour with so much to learn about the castles, how and why they were built as well as a bit of history on the area and the families.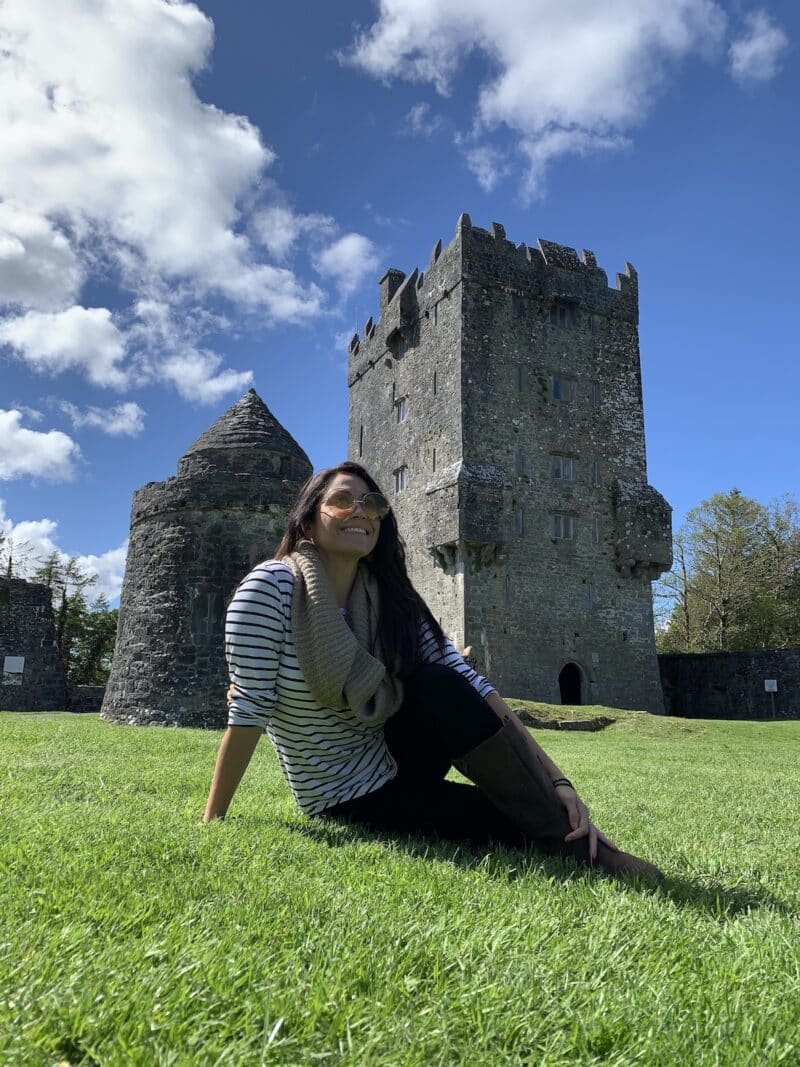 We then arrived at our new  digs at the Delphi Mountain Adventure Resort. For those looking to get away from it all and love the outdoors, this place is for you. They not only have spacious rooms, a full spa and dining, they also boast a full wilderness ropes adventure course complete with ziplines. Super fun for outdoorsy folks, families and team building retreats.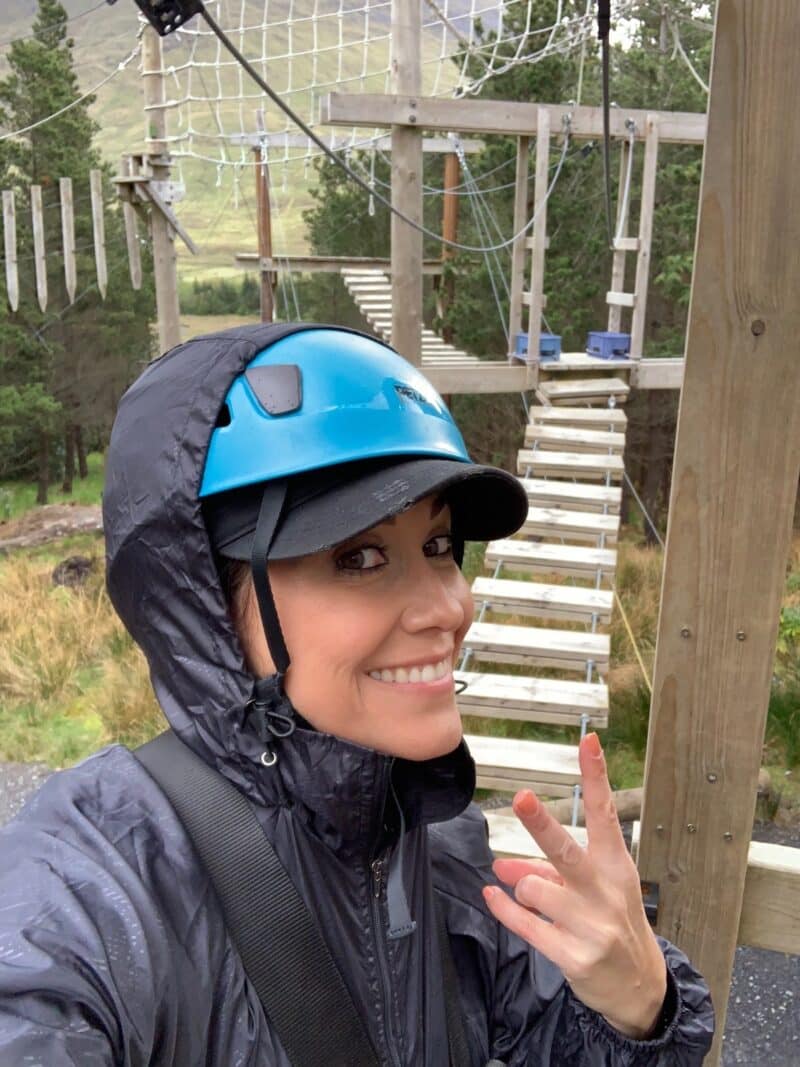 Day 2
Up and at 'em, we were off to Glen Keen Farm in County Mayo. Not only did we have a nice warm lunch, we were treated to a fun sheep herding demonstration, traditional Irish folk music and we even got to hold some kids! Plus, since it was cold and rainy we decided to go all in and till some of the bog to see how it is harvested for all sorts of uses all over the country.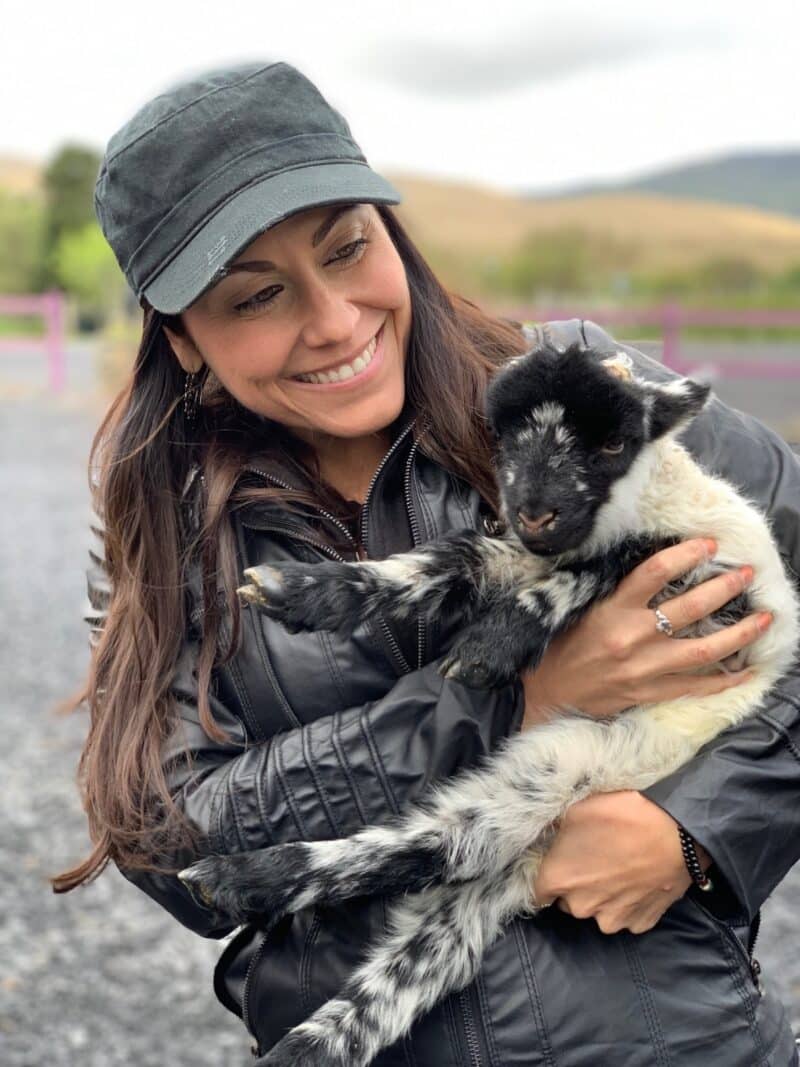 Next was a hike around the The Lost Valley. Offering a unique window into the cultural heritage of The West of Ireland, it is arguably the finest memorial of The Great Famine that remains today. Visit the ruined famine village and see the multitude of potato ridges that have lain undisturbed and unattended for nearly two centuries.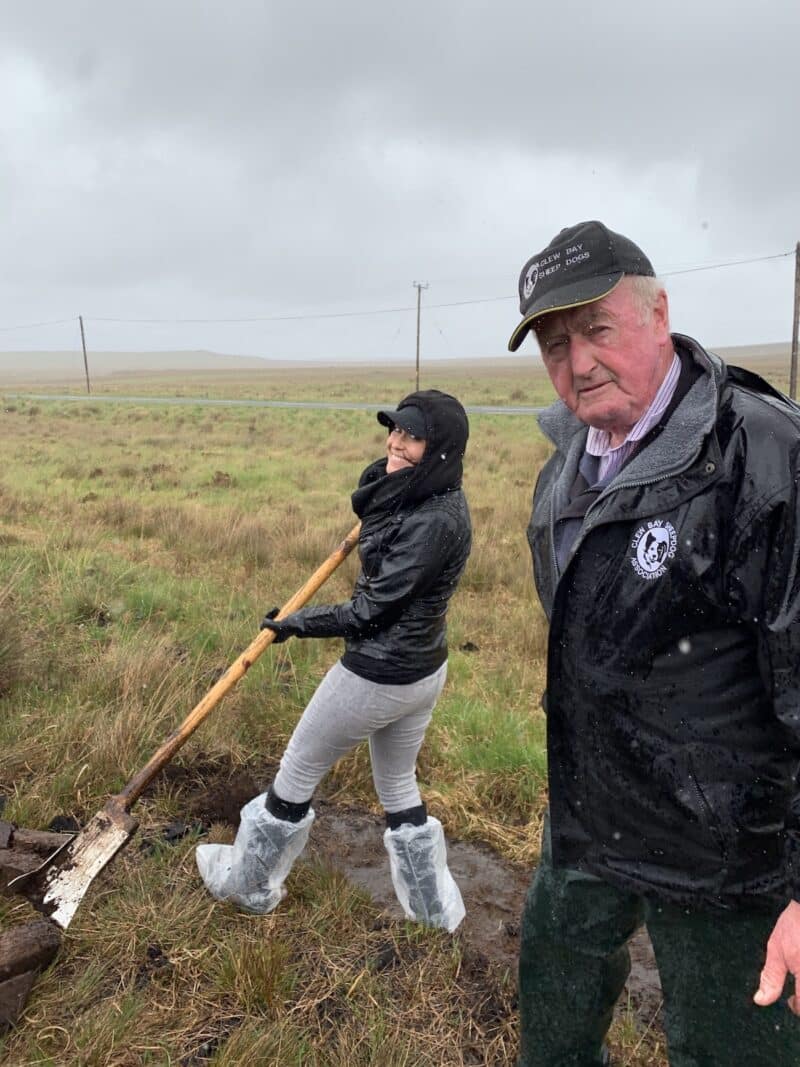 As The Lost Valley is now an active working farm, visitors can experience life on the farm with pet lamb feeding, a working sheep dog demonstration and a sheep shearing demonstration in season on request.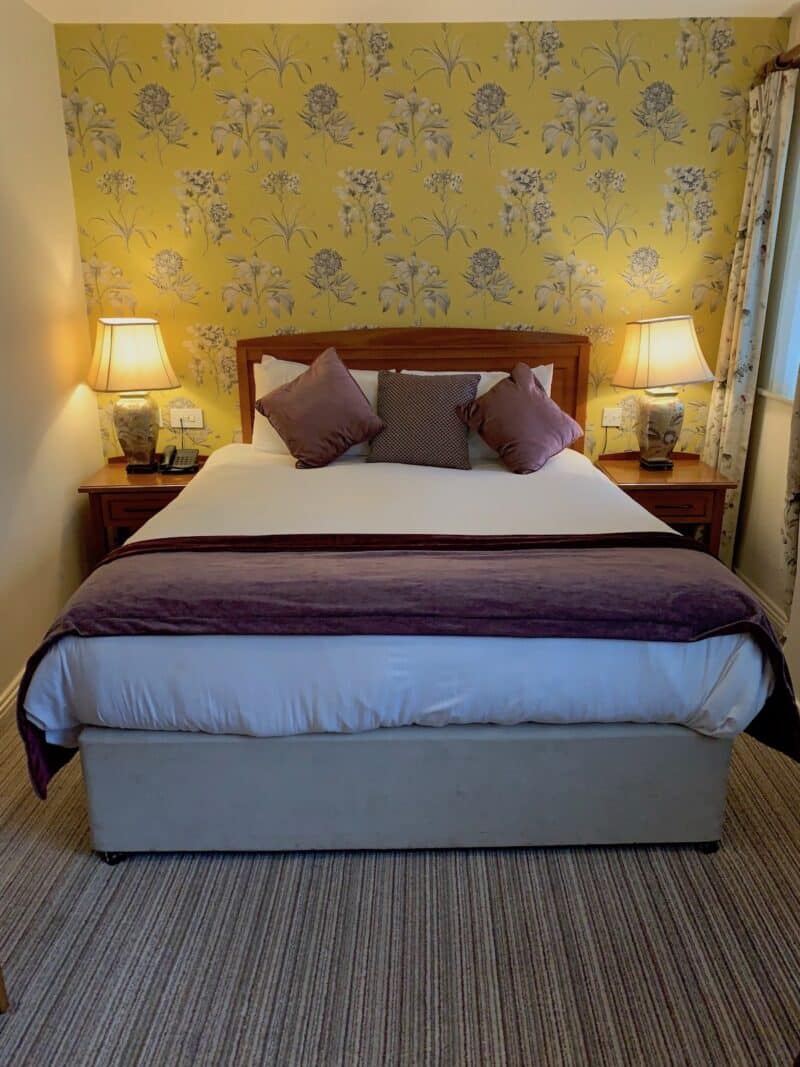 After a long day in the chilly Irish wind and rain, we made it to the Wyatt Hotel in Westport. A super cute hotel in the main square of Westport, I made sure to spend some time walking around this super cute town along with an absolutely delicious meal at Cian's on Bridge Street!
Day 3
The next morning after a coffee and a walk around town, we loaded up and headed out for a bike ride on the Great Western Greenway from Mulranny to Achill Island. This cycling/walking route has been developed on an old railway line for outdoor enthusiasts to explore the island taking in some of the Gourmet Greenway stops such as the Deserted Village on the island, Keem Bay and other beautiful country locales.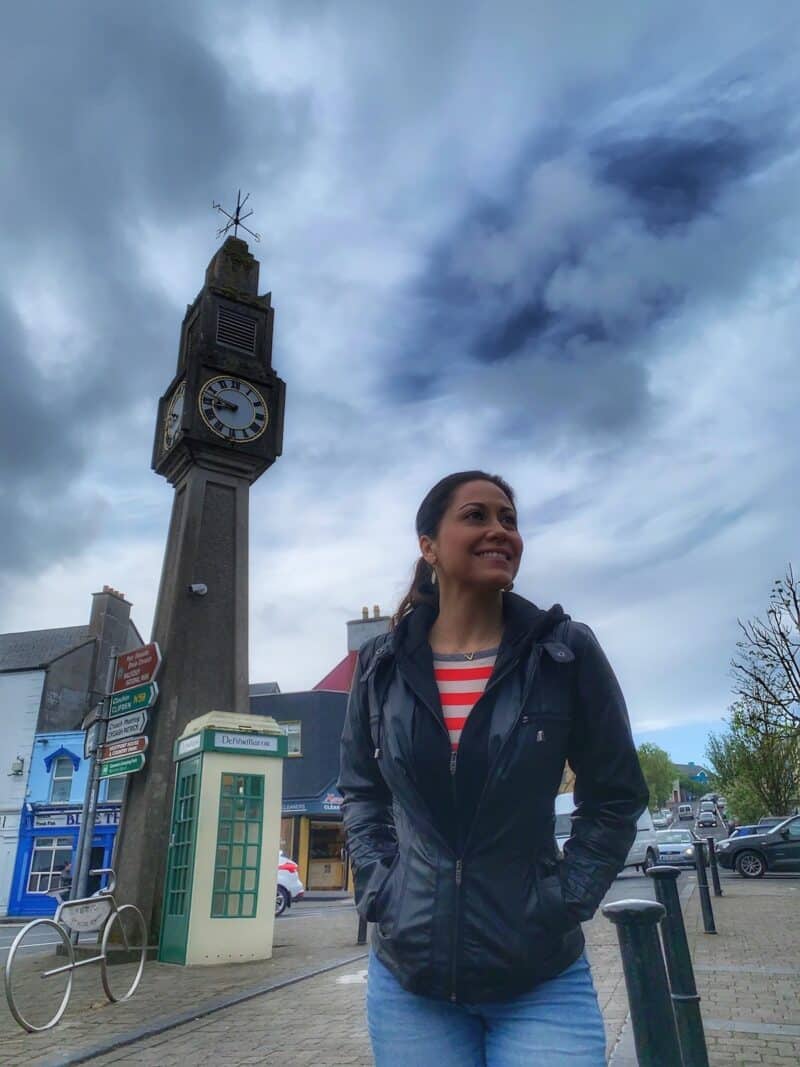 After lunch we left to visit Ballycroy National Park. Located in the Owenduff/Nephin Mountains area of the Barony of Erris in northwest County Mayo, Ireland. It is one of the largest expanses of peatland in Europe, consisting of 117.79 square kilometres of Atlantic blanket bog. It is a unique habitat with a diverse flora and fauna as well as a lovely place for an afternoon walk.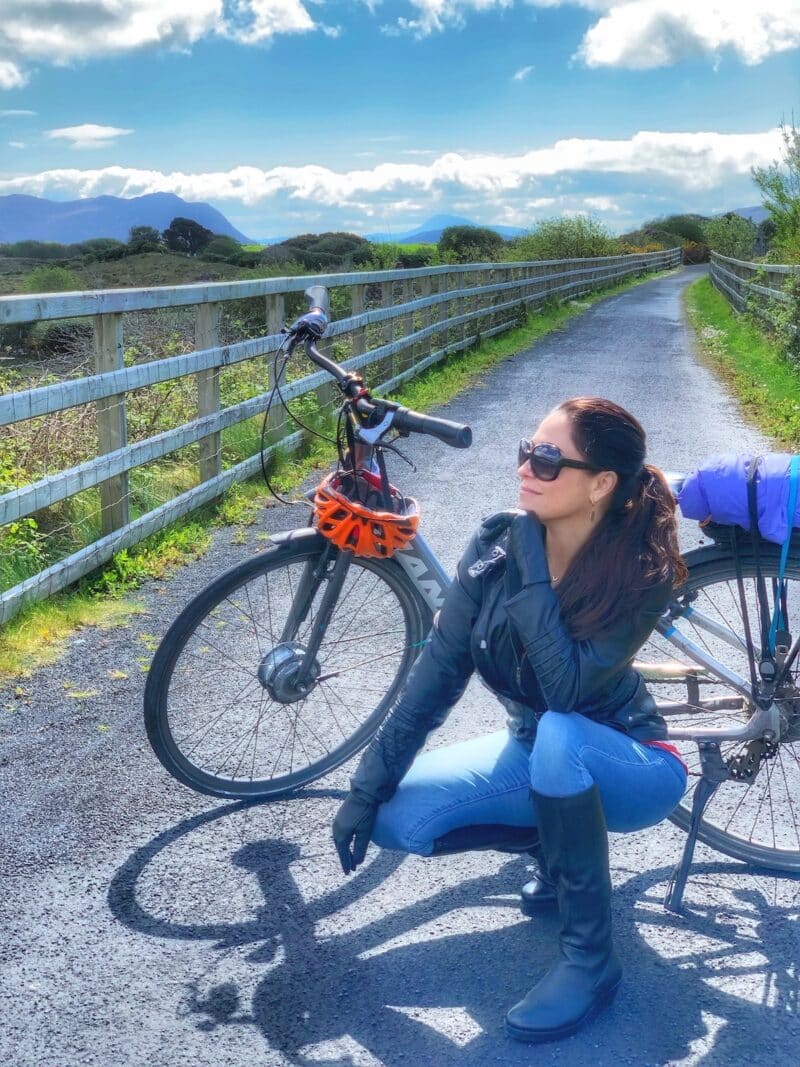 Our evening ended at the Broadhaven Bay Hotel in Belmullet where we dined and prepared ourselves for another action-packed day.
Day 4
We all got up early to explore the area. Some of us went to explore the standing stones (Are you an Outlander fan?) while others got out on the water for some activities such as sea kayaking and snorkeling with Wavesweeper Sea Adventures.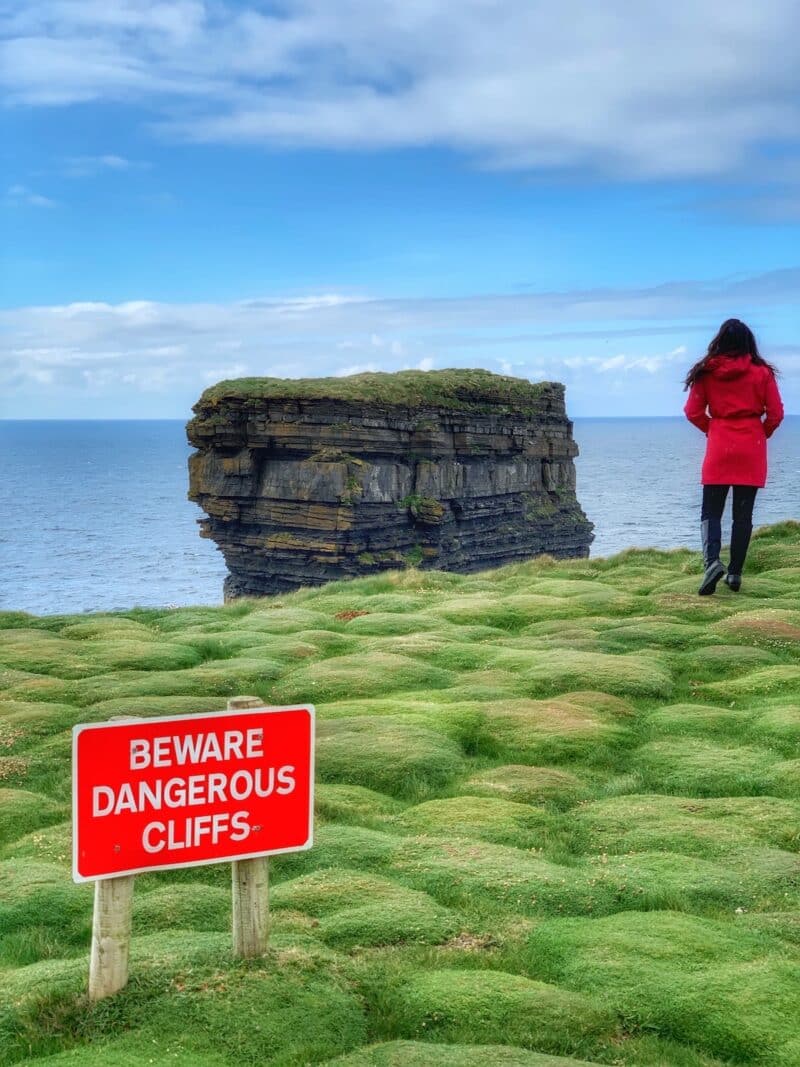 Our last stop before heading to our new hotel was to explore the Ceide Fields – which is an extensive Stone Age monument dating back over 5,000 years and Downpatrick Head. Hands down my favorite stops on the Wild Atlantic Way!
Our last evening was spent at the beautiful Mount Falcon Estate in Ballina. Famous for luxurious accommodation and award winning food, Mount Falcon Estate offers rest and relaxation in many forms. Indulge in the fabulous spa & leisure centre, take flight with their falcons, walk with their hawks and learn about the nature of the wise owls, take aim with archery or hit a flying target on our clay shooting range, fine tune your drive on the 9 bay golf driving range, walks & cycles on 3 km of forest trails or meet their gardener and his busy bees in the kitchen garden.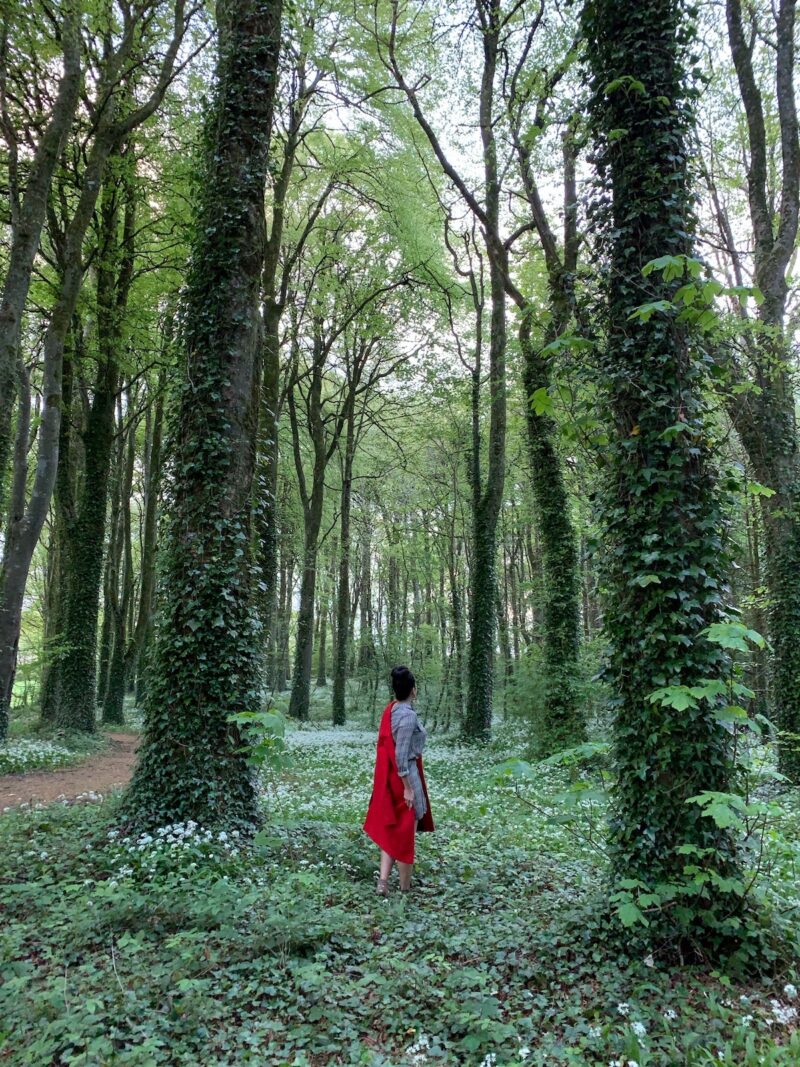 Stay in the lovely manor house or in one of their fully stocked family lodge cabins. There's so much to experience on this beautiful 100 acre estate.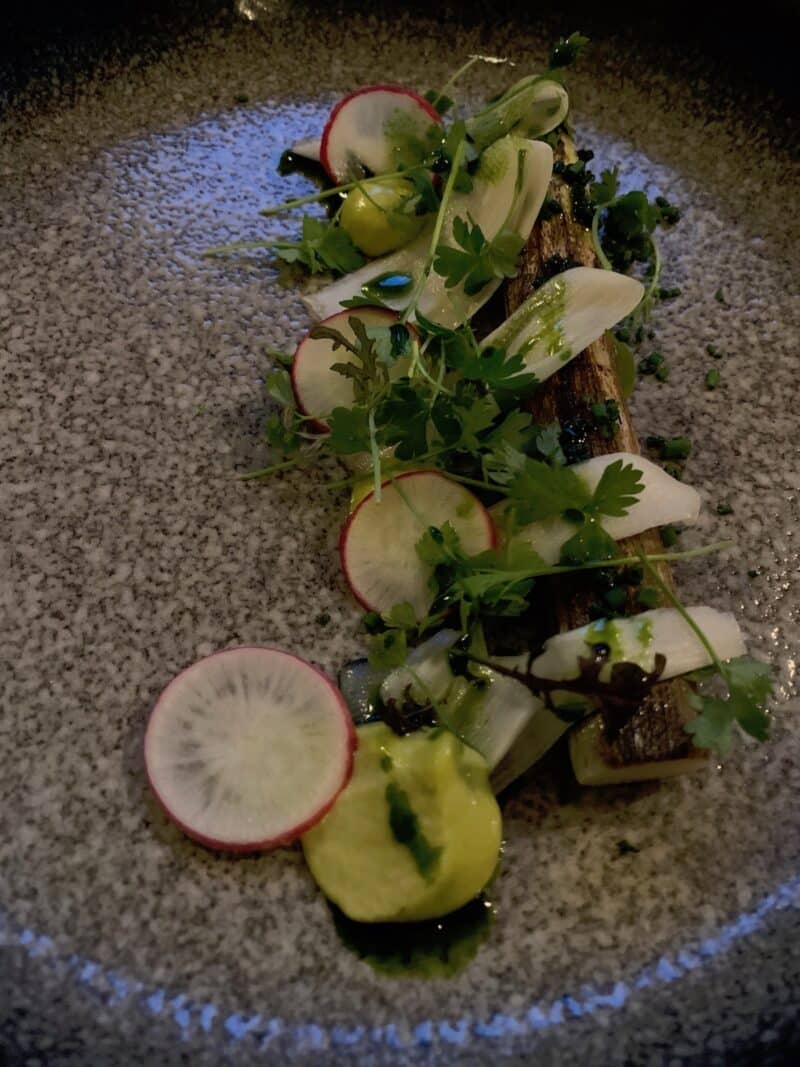 And with that, I've gotten you up to date on my Wild Atlantic Way adventure in Ireland!
*Special thanks to Tourism Ireland and Steller for an incredible trip and experience!