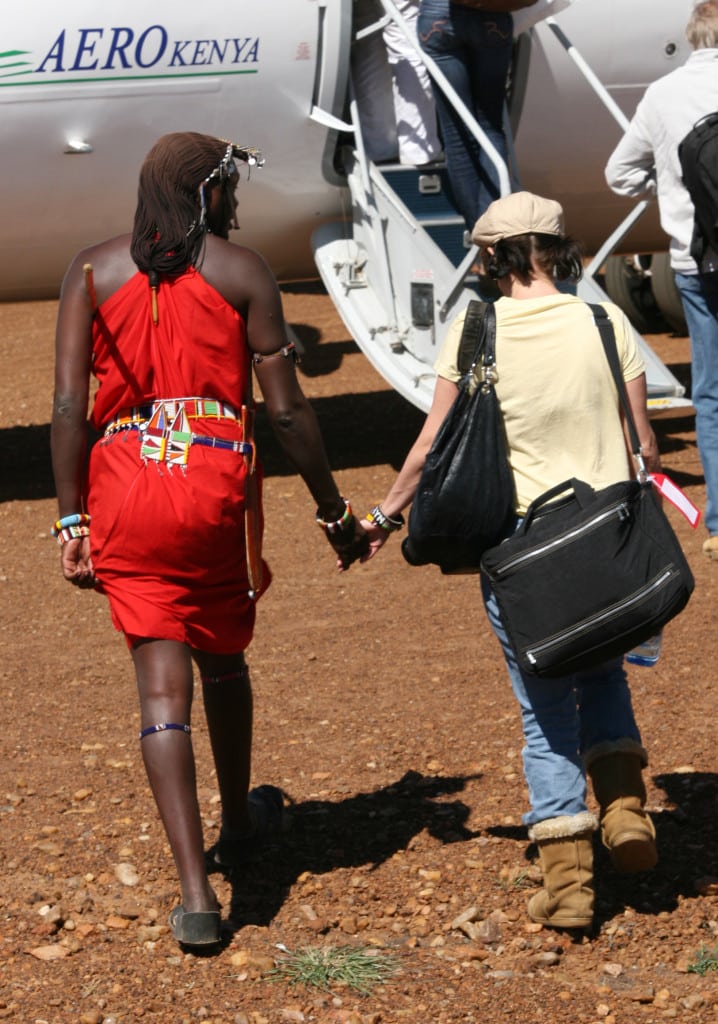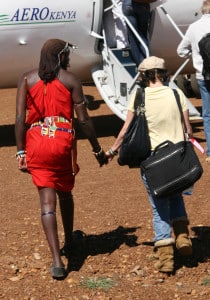 As we begin to speculate what travel may look like after we surface from our respective homes, it is hard to imagine that it will be remotely familiar to what we have been accustomed to. Sadly, what we have experienced will no doubt lead to extreme measures for some time. Perhaps in the short term, perhaps adjustments will be made down the line that we will get used to, but in all honesty, we have no idea.
However, regardless of what we will have to endure, hoops we will have to jump through, travel is a necessity. Sure, everyone needs a vacation or a getaway for mental health but that's not what I'm talking about. International travel is the absolute key to preserving our humanity.
For me, travel is part of who I am, a large part of what has made me who I am and has been since I was a newborn. Not because I am an escapist or elitist but because I can't imagine not exploring the world and connecting with the people in it.
I've been traveling internationally since I was 2 months old, spending over a third of my childhood in South America. I credit that more than any education I received in the classroom to molding my thoughts, beliefs, opinions and how I interact with those around me because I got to experience life in America as well as all over Colombia. From the mountain top metropolis that is Bogota to the jungles of the Amazon, the small "pueblitos" where I ran around all night with friends I had only just made hours before to bringing home traditions, music and food to my friends back in the states, sharing and teaching after each trip, it all made me me.
And that is exactly how and why I travel now. I have been to some of the most remote places on earth to the most popular and in every place I have made a lasting friendship(s), have learned something new that I have implemented and used in my life back home and have continued to share and teach what I have learned. I run around with locals, I go off the beaten path, I explore, inquire and share. I soak it all in from the historic sites to the local nightlife, hang out in people's homes and uncover hidden gems. I want to know what it's like to live in that place for that period in time and I want it to stay with me forever. It always does. It mutates my DNA in the most incredible way.
In my years of traveling full time for my business, I've not only learned so much about other countries, cultures and traditions, I've learned so much about myself. I've learned to face fears, I've gained skills and knowledge that I otherwise wouldn't have if I stayed in the comfort of my own community. I've become more resilient to things, more creative, more loving and understanding, with every trip. I come alive when I travel, my mind expands, my heart gets bigger, as does my ever growing list of people I love and adore around the globe. I'm beyond fortunate and forever grateful.
I have discovered innovations that I have been able to share while I've also shared my own knowledge and expertise with those I meet around the world, thereby exchanging ideas that only make us stronger and connect us further. I've collaborated, connected and kept in touch with so many on this beautiful planet, I've seen and experienced things that have brought the happiest of tears to my eyes and I never, no matter what, want to stop.
It's not about wanderlust for the sake of ticking things off the list or living for the 'gram, it's about true connection. It's about hope. It's about love. It's about bringing us all closer, learning from each other and leaving this world better than we found it.
While many are apprehensive to even discuss travel in this climate and some even dismiss it as a luxury, I raise my hand to say no, it's an absolute necessity. While we can stay connected via technology there is nothing like human to human contact. There is no substitute to stepping foot on real history. No one can ever duplicate the feeling of laughing with a new friend about weird stuff you have in common despite having grown up on opposite ends of the globe.
Nothing will EVER come close to how we share ideas or common ground with each other the way travel does. Nothing. It is what has pushed us forward, it is what has made us more civilized, more understanding and more human. Sure there are still many instances of hate and inequality the world over but if you see how far we have come because of the "luxury" and accessibility that travel has given us, you'll see we have become a much more tolerant and civil race, with every passing day we take another step towards a brighter future. We can't lose this accessibility, not ever, no matter how difficult it seems it may be for some time.
What we have learned during all of this is invaluable. Putting fear, panic and the virus aside, I hope we learn now more than ever that we need each other and that every single person on this earth has something in common with us. We are human and we need to meet each other, get to know each other and share for as long as we are able. None of us are untouched by travel or world cultures and we need to preserve this at all costs because we are ultimately all on the same team.