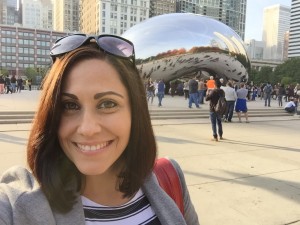 When it comes to summer fun, Chicago has much to offer. From food and drinks to music festivals to sporting events and more, you could spend the whole summer in Chicago and still not see everything.
If you're planning a summer trip, here are seven reasons you should plan to come to Chicago:
You Can See Your Favorite Bands at One of the Many Music Festivals
Chicago is a central location for music festivals in the midwest. Some are free casual, one-day events. Others are two to three days long that cost $75 to $300+. Some are family-friendly and some are decidedly not. You can choose from Blues, Gospel, Punk, Pop, Rock, and more. There's something for every taste!
These music festivals are held in different areas all over the city (often in one of the city's many public parks) and typically occur between June and October. If you are visiting in the summer, check out the music festivals to see if your favorite artists will be there.
The Lakefront is Gorgeous
Bordering Lake Michigan, Chicago has many ways to help you cool down during the summer months. You can hang out on the beaches, walk along the river, take in the sights of Navy Pier, or rent a boat for the day and enjoy the skyline from a whole new angle. 
If you want to go to the beach, hours are typically 6 a.m. to 11 p.m. unless signage indicates dawn till dusk hours. While you can hang out on the beach during those hours, swimming is only allowed when a lifeguard is on duty. Those hours are usually 11 a.m. to 7 p.m. 
North Avenue Beach is one of the most popular in the city. It has a great view of the skyline, but you'll have to get there early to stake out a good spot.
Kayak Tours on the River Are in Full Swing
Kayak tours follow the Chicago river to give you a unique view of the city on a summer day. Boat tours have been available for some years, but the kayak tours offer you just a bit more independence (and a little exercise, too!). Multiple tour companies operate in the area. One of the most popular is Wateriders. They offer multiple tour options including: Private Tours, a History and Architecture Tour, Sunset Paddle, Navy Pier Fireworks Paddle, the Ghosts and Gangsters Tour, and a Moonlight Paddle.
During the tour, you'll see the historic buildings along the river and hear a bit about their history and who designed them. Whether you're a beginner or an advanced kayaker, all are welcome. The tours typically take a couple of hours, so make sure to carve out enough time — and wear sunscreen!
There's no better way to celebrate the warm summer months than with a trip to Wrigley Field for a baseball game. Grab a hot dog and a beer, and settle in for the afternoon. Wrigley Field isn't just a popular locale for Chicagoans, it's actually a national historic landmark. Whether you're a Cubs fan or not, you need to visit The Friendly Confines at least once.
Tickets can be expensive, but more affordable options are available if you don't mind sitting in the bleachers or taking standing room. There isn't really a bad seat in the place. If you're visiting with kids, you can go on a Kids Sunday when the first thousand kids to enter get to run the bases after the game ends. You could even compare the prices for some of the other baseball games that you can get involved with like uspbl.com/single-game-tickets/, for instance.
Endless Food or Beer Festivals
During the summer, many food and beer festivals are held in the streets of Chicago so you can enjoy local classics as well as new up-and-comers. With popular breweries like Goose Island, Revolution Brewing, and 312, it's no wonder that Chicago is a popular location for beer festivals. But don't just hang out in those tents, check out some of the small breweries, too!
The Taste of Chicago is one of the most well-known food festivals in the nation. If you're a foodie, you should plan your entire trip around this festival. Take a look ahead of time to see which vendors will be there, who was popular in previous years, and plan your route. You won't get to try everything, but you can certainly get your fill.
It's the Perfect Choice for a Summer Event
Chicago summers are great for weddings, bachelor(ette) parties, or even baby showers (in fact, Party Slate has a great list of venues for Chicago baby showers). No matter the occasion or the budget, the wide variety of venue options means someplace can be found for everyone.
Grand hotels with beautiful views of the lake are perfect for weddings. Restaurants with large dining areas can host lush baby showers or receptions. Plenty of great clubs will serve as the perfect backdrop for celebrating bachelor/bachelorette parties with your closest friends. With so many options all so conveniently located, planning summer events in Chicago is a snap.
Millennium Park is A Great Place to Picnic and Relax
Millennium Park is one of the most popular and centrally located public parks in the city. It's free, so you can pack a picnic and hang out in the grass, or you can slip off your shoes and splash around in the fountains. It's a great, quiet place to take a break from the busy-ness of the city.
Millennium Park is also located within walking distance of many stores as well as some of the city's best museums, and restaurants. You can spend the whole day downtown, or make it one stop in a day full of adventures.
Chicago might not be the first place you think of when you start planning your summer trip. But with all of the events and opportunities the city has to offer, you could really be missing out if you pass up this gem of the Midwest. Whether you're a food lover, music lover, outdoorsy person, or you are putting together a special event, plan your next summer trip to Chicago.  You will not be disappointed.