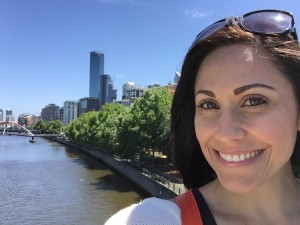 Multiple millions of tourists from around Australia and overseas flock to the city of Melbourne each year. So what's so special about this city that it attracts tourists like bees to honey?
You could really write a book about all the reasons to visit Melbourne, but in this post, we'll cover just a few key reasons why a trip to this southern city should be on your travel bucket list.
Food From All Corners Of The World
If there is one major thing Melbourne is famous for, it's the food.
You can get practically anything your taste buds desire in the city and surrounding suburbs. The place is so multi-cultural that there is cuisine on offer from nearly every country in the world, and it's often authentically prepared by chefs and cooks from those countries.
Whether you want to spend up big for a fine dining experience you'll never forget, or need to stick to a budget and are looking for some mouth-watering food at bargain prices, Melbourne has it all to offer.
From a dining point of view, you'll probably never want to leave.
If You Enjoy Your Sport, Melbourne Is the Place To Be
Victorians (along with the rest of Australia) are sports-mad. They'll turn out in their droves no matter what the sport, and despite the weather conditions.
The first Formula 1 Grand Prix of each season kicks off at Albert Park in Melbourne and brings in visitors from all over the world.
On the first Tuesday in November, Australia biggest and best horse race takes place, with the annual running of the glamorous Melbourne Cup.
There is also the Australian Open tennis tournament in January, one of the circuit's big 4 Grand Slam events.
Along with that are world-class ironman and triathlon events, the AFL, cricket, rugby league, rugby union, soccer, hockey and a whole host of other top quality, professional sports to go and watch at all times of the year.
The City Comes Alive After Dark
If you enjoy the night life, then you're going to absolutely love Melbourne. The city has something to suit everyone's entertainment tastes and budget.
Aside from being famous for its selection of food and dining experiences, Melbourne is also well known for its trendy bars and night club scene. There are even quite a few rooftop bars where you can drink the city skyline at night.
If a night of drinking and partying doesn't appeal to you, then how about a music festival or a night of comedy? What about something really cultural like taking in a musical, listening to opera or watching the ballet?
You could even try your luck playing a few games at the Crown Casino. You might walk away with a pocket full of cash.
Even if you just want to chill out with a coffee and watch the world go by, Melbourne can't be beaten for its cafe scene either.
Use Melbourne As a Base To Explore Victoria
The great thing about Melbourne is it's so centrally located in Victoria, and the awesome thing about Victoria is it's not too big.
What this means is that as a tourist you can base yourself in Melbourne, but still get out and about and experience much of the state as well.
Many really interesting locations are only a day trip away from the city, such as the infamous goldfields to the north, the picturesque beauty of the Mornington Peninsula to the south-east, the vineyards and stunning beauty of the Yarra Valley, and many National Parks close by to explore.
A Shopper's Paradise
There is the ever-popular Queen Victoria Markets that attracts hordes of visitors every day, all hunting for bargains. At the other end of the scale, you have all the high-end boutique stores on trendy Chapel Street.
That's just a few places where you can shop. You can seriously buy anything you want in Melbourne, and you could literally spend weeks just shopping alone.
One of the most interesting ways to shop in the city is by exploring all the cool little laneways in the CBD. It's in these laneways that you'll discover some real hidden treasures.