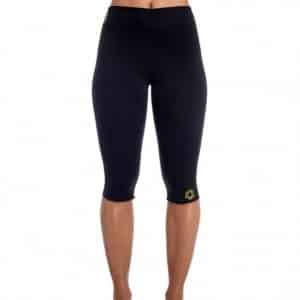 At times, we buy clothes on impulse. Perhaps we simply like the look of a piece of clothing as it hangs on a rack in a department store, or we admire something that someone wore and that we think would look great on us, too.
Off and on, we buy clothes because we fall madly in love with a fashion trend, one influenced by a celebrity we admire or a social movement we believe in. We then only select clothes that conform to that trend. Later, we may get disillusioned about our icon or grow indifferent to the social movement and drop the whole thing.
The result of these random ways of buying clothes is that we often end up with an extensive wardrobe, but only wear a few favorite items. Eventually, we summon up the courage to give the clothes we've ignored for so long away to Goodwill. For a short while, we're pleased with our organized wardrobe, then once again fall victim to our fickle buying trends.
Is there a sensible way to reflect on how we buy clothes? Is there a "philosophy" we can create on how to buy clothes so that our choices do more than reflect our whims and moods?
With that in mind, here are a few questions to reflect on to help you decide what type of clothes to buy.
Do Your Clothes Reflect Your New Lifestyle?
Your choice of clothes can make it easier to transition to a new lifestyle choice.
If you want to create a healthy lifestyle and get into shape, you might choose high waisted leggings to decrease your waistline as this would help you work toward your new self- image of yourself as a lean, toned athlete. 
If you've adopted a minimalist lifestyle, you might decide to simplify your wardrobe, not only reducing how many clothes you buy but also getting rid of your gaudier and less comfortable outfits. Besides decluttering your home to give your environment a clean and attractive look, you've also decided to make fashion choices simple and unique to you.
If you've just graduated from college and got your first well-paying corporate job, you're probably happy to get all dressed up in the morning to create a good impression on your colleagues and clients. Conversely, if you had a corporate job and are now going back to school to get an advanced degree, slipping into some casual clothing will feel more natural. 
Do Your Clothes Reflect Your Personality?
Your choice of clothes can make it easier to be yourself.
The correlation between your personality and your choice of color in clothes is called color psychology. If you're an introvert, you probably prefer clothes that are more subdued in color. Since you prefer to spend more time doing your own thing rather than attracting attention, you choose clothes that allow you to blend in rather than those that make a statement. Conversely, if you're an extrovert, your choice of brighter, more colorful clothes will probably reflect your desire to attract new and interesting people into your life. 
Do Your Clothes Reflect Your Economic Values?
Your choice of clothes can help determine your budget decisions.
Economics plays a large role in how you buy clothes. Prices don't always reflect value but may be based on market sentiments. Designer clothes, for example, don't always reflect a higher thread count, which makes for superior quality and softer fabric. 
How much value you desire depends on where you are in your life. If you've decided to spend more money on buying organic foods, then you may have a smaller clothes budget. The quality of your clothes doesn't matter to you as much as the quality of the foods you eat. Conversely, if you're in a career where appearance makes a difference to your economic success, then it may be worth spending the money to "dress for success." 
Since your clothes reflect the person you are and the person you want to be, your philosophy about clothes can make a significant difference in your life.