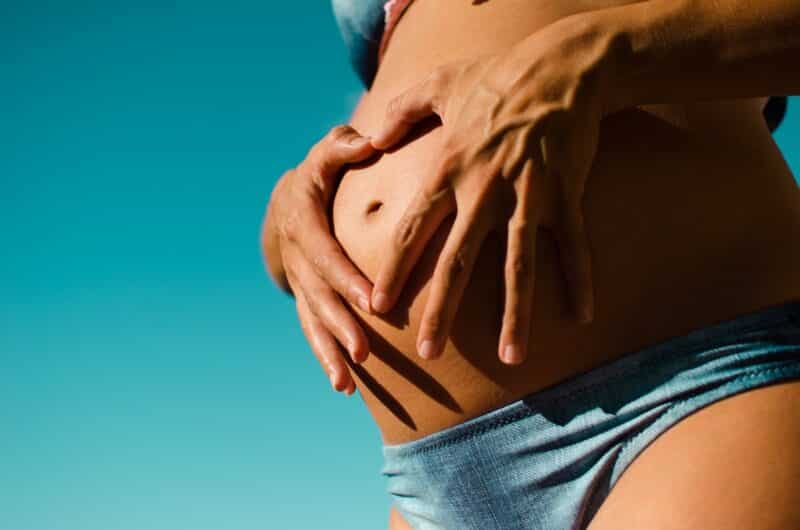 Baby showers are lavish celebrations, where a new mom-to-be celebrates the upcoming birth of her first child. The get-togethers usually include food, games, and gift giving. But what is a sprinkle baby shower?
What Is a Sprinkle Baby Shower
A sprinkle baby shower is a scaled-down baby shower. 
Tradition dictates that baby showers should only be thrown for a couple's first child. After that, the idea of throwing a party (or having a party thrown), with the expectations of guests bringing gifts is seen as tacky.
But as society moves away from traditions of the past, new ways to thwart the old rules have popped up. One such way is to throw a sprinkle baby shower, a smaller party, with fewer people, and-gasp-with a no-gift policy. 
If this is your first time hearing about a sprinkle baby shower, then keep reading. We'll fill you in on everything that you need to know.
Why Do People Throw Sprinkle Baby Showers?
Sprinkle showers are mainly thrown by, or for mothers who've already had a big, blow-out baby shower for their first child. Most are attempting to follow tradition, and not throw subsequent baby showers for their other kids, but they still want to celebrate their new addition to the family. 
They're also usually less expensive. Since they're more relaxed and less structured than regular baby showers so an elaborate venue isn't needed. The guest list is also smaller, including only close friends and family. There also isn't usually a large spread of food and drinks. Most people opt for appetizers, drinks and, maybe a dessert option, which also keeps costs down. 
How To Sprinkle Online
Due to Covid-19, it's not a particularly safe time to have a regular in-person baby shower or a sprinkle baby shower. Thankfully, all of the fun of sprinkle showers can be contained within online baby showers. 
By using WebBabyShower's services, the mom-to-be (or her friends and family) can stay safe from the threat of virus exposure and still celebrate the new addition to the family. 
Unlike a traditional shower, WebBabyShower's unique platform allows for the family to host an ongoing event, which can last months. Guests can enjoy photos, updates, and other of the baby's important milestones. 
But even those who want to go things alone  can utilize other methods to have a safe, socially distanced sprinkle. For those who want to video chat, there are services like Zoom, Skype, and FaceBook. Some people may even decide to do a drive-by baby shower, where friends and family have a parade of sorts, that passes in front of the mom-to-be's home. 
How Long Does A Sprinkle Baby Shower Last?
Most sprinkle baby showers are shorter than normal baby showers, which can last four or more hours. In contrast, a sprinkle lasts approximately two hours. Some have been known to even run for as little as an hour.
When To Host Your Sprinkle
Like baby showers, sprinkles are supposed to be held during the last trimester, usually about 10-12 weeks before the due date. 
The mom should be far enough along that she's showing, but not so close to delivery that she goes into labor. Of course, each mom should determine when the best time for her to have her sprinkle is. 
Sprinkle Baby Shower Ideas
Invitations
Many people have never heard of a sprinkle baby shower, so you should address what it is in your invitations. Make sure to hone in on what makes a sprinkle unique, and don't be afraid to use humor! 
Decide On Your Registry 
Per etiquettes guidelines, gifts should never be required at a sprinkle baby shower, but guests can bring something if they choose too. The idea is to gift the mother of the hour with basic baby necessities like diapers, wipes, and bottles or formula. Big-ticket items like cribs and strollers are usually avoided, unless the guest wants to purchase it on their own. One could also talk to a female friend who has received baby shower gifts in her time.
You Can Have More Than One Sprinkle! 
Most people would agree that two baby showers for the same baby is a bit excessive, but two sprinkles appear to be perfectly acceptable! Just don't ask anyone to throw you one, let them volunteer!
You Can Play Short, Simple Games
Sprinkles aren't supposed to be elaborate, so they usually don't call for complicated, drawn out games. But games of the shorter and simpler variety definitely, fit perfectly within the confines of a sprinkle. 
Thank You Cards
Thank you cards, as a rule, should always be sent after any formal get-together. But does that apply to baby shower sprinkles? Of course! Especially if gifts are involved. But if the mother-to-be doesn't have time to write out personalized cards, she can also just thank her guests in person as they leave. 
Invitation Wording Ideas 
For those looking to find inspiration regarding how to word their sprinkle invitation, allwording.com is a great resource. Below are a few examples, taken directly from the website.
"Twinkle Twinkle It's a Baby Sprinkle! Join Us As We Honor Mary Holton"

"When It Rains, It Pours! Please Join Us For A Baby Sprinkle As We Honor Three-Time Mommy Wendy Olson"

"The Rumors Are True We're Having Number Two!"

"Oh Boy – It's a Sprinkle! Join Us For a Baby Sprinkle For Jane Preston Celebrating the Imminent Arrival of Her Baby Boy"

"Boy Oh Boy It's Another Bundle of Joy!"

"Our Hearts Are Awhirl We're Having a Girl!"

"Sugar and Spice and Everything Nice One Wasn't Enough, So They Did

It Twice!"
Gift Ideas For A Sprinkle Baby Shower
Most guests focus on the basic necessities for sprinkles. 
Instead of expensive furniture or accessories, they might focus on things that the baby will need in everyday life. Items like bottles, wipes, bibs, and toiletries are always a hit!
In the end, there isn't much difference between a regular baby shower and a sprinkle. Both included friends and family, gathering in-person or virtually, food, and gifts. Only the scale that's been downsized, the fun remains.