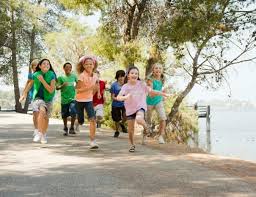 Allergies in children can appear as many different symptoms and have different levels of severity. What's even worse, they change all the time. From what's in their lunchbox to changes in the weather, allergens are often sneaky and can be lurking anywhere.
While it is possible to speak with a pediatrician plano tx to learn more about possible allergens, knowing about some of the most common ones can help parents stop an allergy attack before it happens. Keep reading to learn what some of the most common allergens are.
Hay Fever
Have fever is also referred to allergic rhinitis. It can cause several symptoms and the severity of each depends on the person and how much of the allergen is in the area. Some of the most common symptoms of this allergy include conjunctivitis, which is swollen, red, and watery eyes, along with a stuffy or running nose, itching of the mouth, eyes, or nose, and sneezing.
Food Allergies
Some foods are more likely to cause an allergy than others. Some of the most common foods that may result in an allergic reaction include shellfish, milk, fish, eggs, wheat, peanuts, soy, and tree nuts. Keep in mind though that virtually any food can cause an allergic reaction in certain people, so it is important to know the signs of this problem. Symptoms of a food allergy include anaphylaxis, tingling in the mouth, hives, and swelling of the throat, face, tongue, or lips.
Insect Stings
Some people are highly allergic to insect stings. While being allergic to wasp or bee stings is most common, any insect that stings can cause an allergic reaction. Signs of this include coughing, shortness of breath, large swollen area at the site of the sting, hives all over the body, and in severe cases, anaphylaxis.
Drug Allergies
Today's prescription and OTC medications contain a huge selection of ingredients and components. Because of this, the possibility of an allergic reaction -; especially when taking a new medication -; is high. Some of the signs of an allergic reaction include wheezing, facial swelling, hives, rash, itchy skin, and anaphylaxis.
Atopic Dermatitis
This is a type of allergic skin condition. A more common name for it is eczema. When this occurs, it can cause the skin to flake and peel, redden, and itch. Usually, topical treatments can help with this issue.
What is Anaphylaxis?
A symptom of many of the allergy triggers above is anaphylaxis. This is a life-threatening medical emergency. If it is not handled quickly, it may cause a person to go into shock. Some of the signs of anaphylaxis include lightheadedness, loss of consciousness, skin rash, reduced blood pressure, and severe shortness of breath. It can also cause vomiting or nausea and a weak, rapid pulse. If someone has these symptoms, others should not wait to get medical attention. Without intervention, the person may die.
When it comes to allergy triggers, it is important to note that this is not something you should ignore or "mess" with. It is best to seek medical treatment and know-how to handle allergic reactions if they occur. If someone knows they have certain allergy triggers, they should work to avoid these things or have some type of treatment on-hand at all times, such as an Epi-pen.