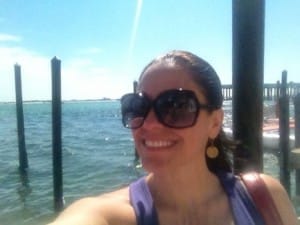 Located in the Florida panhandle, this Gulf Coast town offers lots to locals as well as tourists. Sun, water sports, white sandy beaches and southern hospitality. If you happen to be in the area, here's where you can dine before, during and after your sunny good times!
My fave place in town is Jasmine Thai. Authentic Thai food with plenty of veggie and gluten free options plus, you can't beat the prices and portions. The Pad Bail and Pad Himalai is terrific and order up some veganized veggie fried rice too. Super yum and great for anyone you happen to be dining with!
Just a few miles away from Destin, check out Cafe Organic in Ft. Walton Beach. It's a great juice and smoothie joint that also serves fresh sandwiches and salads. They are super vegan and gluten free friendly, and a nice place to pick up some light food for some great outdoor fun! Plus, they are a part of the Center for Healthy Living so be sure to stop in for an acupuncture or chiropractic session while you're there!
I'm always down with a good pizza and it sounded great after a long day in the water so I popped over to the Mellow Mushroom. I could have rolled through town on my belly after my vegan tortilla soup and my bbq tofu and veggie pizza. They don't have vegan cheese but the pizza is great without it, they have gluten free crust options and seems like a happening family place.
For a nice night out, Fire at Gulf Place is a great spot. Featuring organic, fresh fare, Fire is great at accommodating special diet diners. Their seasonal veggie pasta is delish as is veganizing their beet salad. It's like napa on the coast so be sure to enjoy some wine with your meal too!
And don't forget to visit neighboring Pensacola for some more delicious vegan eats! (check out  my previous posts, 1 and 2, for info on Pensacola. Enjoy your time on the Gulf Coast!