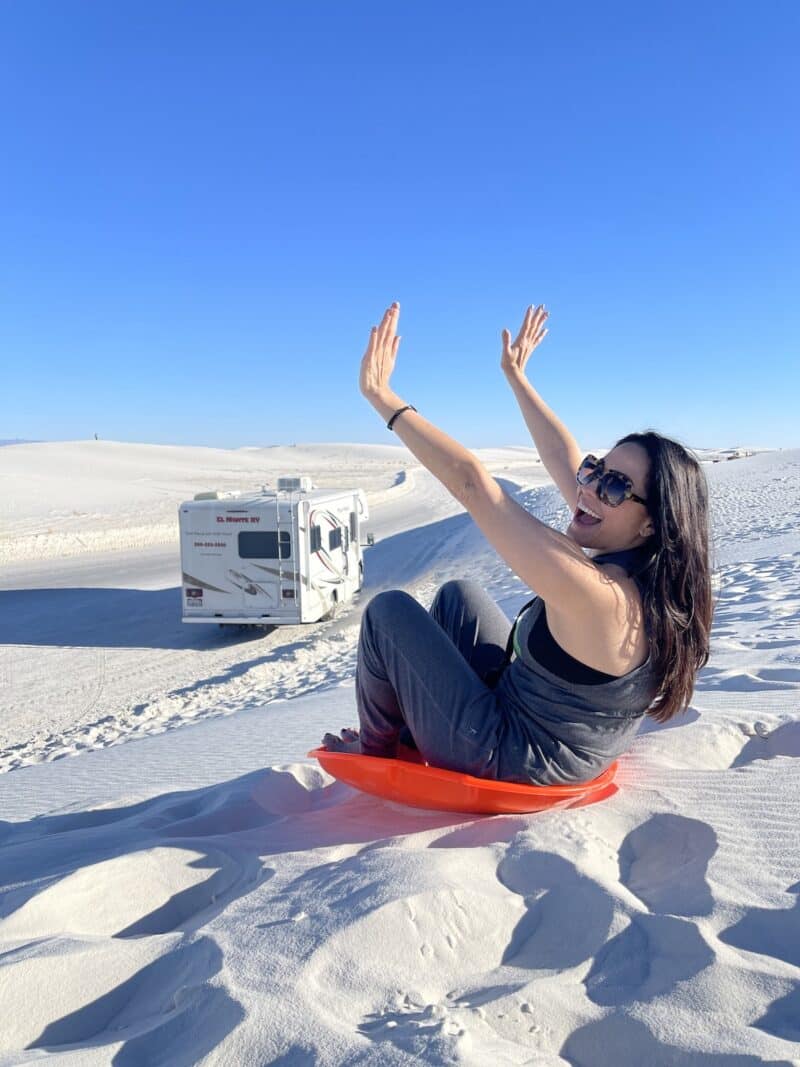 When traveling to a new country, especially if it's your first time, it's a good idea to do a bit of research in advance. Culture shocks, a possible language barrier, and other things can influence your experience quite a bit. It's good to know a thing or two on how to behave appropriately – this will also help you to immerse yourself in the state. So here are a few things to expect when traveling to New Mexico! 
It's called the ''Land of Enchantment''
Yes, the state of New Mexico has a famous nickname, and it actually makes sense why it's called that way. First of all, you'd be surprised to see the color turquoise all over New Mexico – this beautiful shade of blue is associated with the Indigenous people. You'll notice the usage of turquoise in almost everything – and you'll be able to purchase a lot of beautiful memorabilia and jewelry made from torque stone! 
Lots of outdoor activities
New Mexico is rich in nature, so it's safe to say that you'll do a lot of sightseeing and do a lot of outdoor activities! But since you will most likely spend a lot of your time outside, it's good to be aware of all the species you will encounter in New Mexico – it's safe to say that the wildlife is quite rich! There is a variety of different snakes you can come across, some of them are unfortunately venomous whilst others are not. It's important to differentiate them and learn how to spot them and their behavior. It's good to have someone with you if you are wandering into the wilderness, preferably a local who knows where to go safely! 
Pack accordingly 
It's important to pack accordingly,regardless of your destination. If it's your first time going to New Mexico, it's a good idea to bring everything you'll need as this state is probably nothing like you've experienced before. Summers are hot, so bring lots of light, easy to breathe clothes, as well as comfortable shoes. This goes hand in hand with spending the majority of your time outside, bringing hiking shoes and equipment that can help you along the way. It all depends on the weather and time of year you are planning on going, it can get extremely cold during November and December but it can also reach high temperatures in the summertime, so it's just something to keep in mind before going! 
Lots of fun festivals
If you're lucky enough to travel to New Mexico in the fall, you can experience the Albuquerque International Balloon Fiesta each October! This is an interesting and one-of-a-kind festival, as it's one of the biggest hot air balloon festivals in the world – people from all over the globe come and display their creative and captivating balloons as they rise to the sky. You can not only enjoy the launching of the hot air balloons but also see how they are put together up close, even help out if you can! So it's definitely something to see and experience in person and remember for the rest of your life! 
Cultural landmarks
If you truly want to see the culture and delve into it, there is no better way to do it than trying out the local cuisine. Old Town is the cultural center of Albuquerque, dating back from 1706. Filled with lots of restaurants as well as art galleries, museums, and local shops – a bit of everything for everyone. There you can try out different local specialties such as the traditional chile Rellenos – this is an iconic Mexican dish, made from a stuffed green pepper with meat and coated with an egg! But beware, it's a pretty hot dish, so if you can't handle spices you can always opt for something less spicy! 
George R.R Martin
Yes, the famous author of Game of Thrones, George R.R Martin lives there! This might surprise a lot of people, but the famous author resides in Santa Fe, New Mexico with his wife! It's said that he even tried to build a castle-like home but it was denied due to various reasons. Still, it's a cool fact to know that you might run into R.R Martin while traveling to New Mexico! 
At the end of the day, there is a lot to see and experience in a place like New Mexico – depending on what you are looking for. From historic landmarks to trying out the local cuisine or spending time at a festival, you'll surely find something fun to do! Make sure to plan everything and engage with the locals to get the best out of your trip!