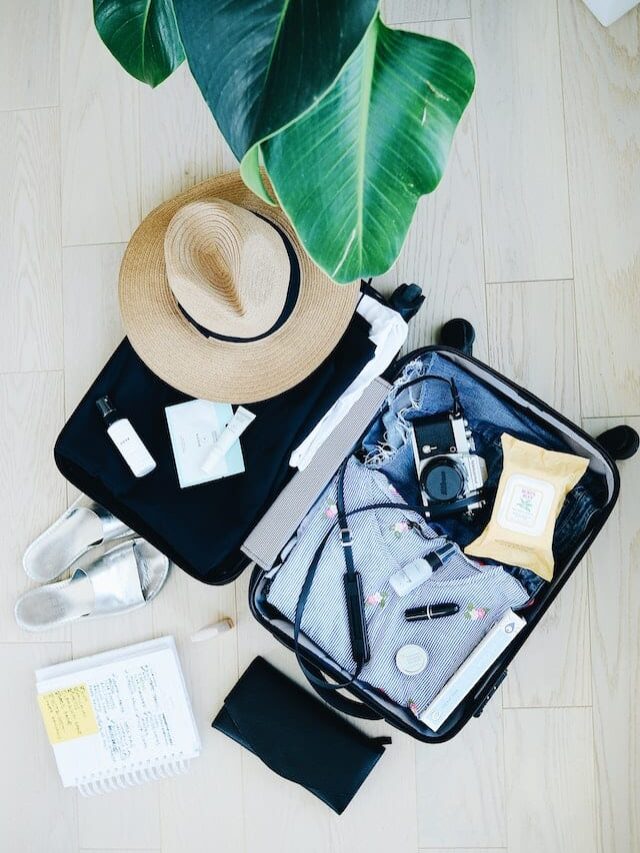 When packing for an event, it is vital to ensure you have the right outfits. It is best to choose a dress or suit that makes you look polished and professional for formal occasions. Be sure to find a color that compliments your skin tone, and don't be afraid to add accessories. When choosing the perfect outfit for a business meeting, it is essential to dress appropriately in a blazer or suit that fits well. Neutral colors are always safe choices, but feel free to add some color if you want to make a statement.
Here are some other outfits that you might need while traveling:
A Little Black Dress For a Night Out on The Town
No matter where you go, it's always a good idea to have a little black dress packed just in case. This go-to outfit is perfect for any night out on the town. There are classy long sleeve cocktail dresses that are always elegant and sophisticated or short sleeve dresses that look chic. If you want to keep it simple, a little black dress is a way to go. You can dress it up or down, depending on the occasion. Just be sure to pack accessories that will complete the look.
A Dress For a Formal Dinner Party
When traveling for an event, it is best to pack a dress that will work for more than one occasion. This is the perfect outfit for a dinner party because it looks nice but can also be worn casually. A short sleeve dress with bright colors or floral patterns is ideal for this event. You can wear comfortable shoes, so you don't have to worry about being on your feet all night long. If you want to add a splash of color, go for it. Just be sure your outfit is still elegant and refined. This way, you are sure to fit in with the other guests.
Curated Outfits For an Upcoming Conference
If you have been asked to speak at a conference, it is imperative to bring the perfect outfit. A professional dress or skirt and blouse are always good options. You can never go wrong with black, brown, or navy either. If you want to be more daring, wear some color that compliments your skin tone. No matter what outfit you choose, make sure it suits your body type and looks polished. You don't want anything that makes you feel uncomfortable when on stage.
A Casual Outfit For a Day of Exploring
It can be hard to know what to wear most days when exploring a new place. The best outfits include clothes that make you feel comfortable yet stylish for sightseeing. Casual dresses with layers or cute tops and shorts paired with sandals or sneakers can be worn all day long while running from one tourist attraction to another. However, if you plan on going somewhere more upscale at night, add a blazer or cardigan so your outfit transitions from day to night flawlessly.
A Blazer and Pants For a More Casual Meeting
When you're invited to a more casual meeting, it can be hard to know what to wear. You don't want to go overboard and dress too formally, but you also do not want to look unprofessional. A blazer and pants are the best outfits for this scenario because it is stylish yet professional. These pieces can easily be dressed up with jewelry or heels if needed. If you spend your days in jeans and sneakers at the office, take the time to pack some non-work clothes so you can dress up when necessary.
Casual Beachwear For a Trip By The Water
If your spring break plans include a day at the beach, then be sure to pack your swimsuit as well as some other casual outfits that will keep you comfortable in the warmer weather. You can wear a cute dress with sandals or shorts and a tee paired with sneaks to spend the day sunbathing. Remember to take sunscreen and sunglasses too because the sun is powerful during these months of the year.
Sneakers and a T-Shirt For Sightseeing
If you plan on exploring a new city, it can be tough to know what to wear. Casual dressy clothes can quickly look messy and uncomfortable when worn all day long. A cute t-shirt and jeans paired with sneakers will keep you comfortable as you take in all the sites like The Eiffel Tower or Buckingham Palace.
Casual Dresses For a Weekend Trip
Not everyone has an eventful vacation planned; sometimes, they are quiet weekends spent hanging out at home. Casual dresses are your best option for these types of trips because they keep you stylish yet comfortable throughout any activity like grocery shopping or running errands around town. If something fun is going on, such as a dinner party thrown by your friends, pair your dress with boots and a sleek blazer to create a chic and fun look.
Business Casual Outfits For Work
When you get back from your trip, it's time to get back to reality. Since Spring is nearly here, it means that you need to start thinking about what you plan on wearing for work this season. If possible, ask your coworkers and boss their opinion before shopping so that you know what to pack for Spring. A chic blazer and pants, along with a great pair of shoes, will always make your look pulled together while you're at the office. Pair these items with a business-appropriate top but also stylish to ensure you look your best.
Casual Outfits For a Springtime Wedding
Several occasions are happening throughout the Spring, and one of them might be a friend's wedding. If it happens to be during this time, make sure you pack an outfit or two that will keep you comfortable yet polished throughout the festivities. The best options include a simple dress in a neutral color such as black, white, cream, gold, silver, or even blue which compliments most skin tones. If you're not into dresses, wear separates like pants and a blouse paired together perfectly. Make sure everything fits well because there's no time to get anything altered while on vacation.
Traveling for any event can be exhausting, so it's essential to pack everything you might need ahead of time. Be sure to bring comfortable shoes that will last all day and a bag that is big enough to hold everything you'll need. With these tips and tricks, you'll be prepared no matter what kind of event you're traveling for.