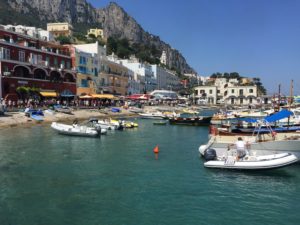 Are you thinking of jetting off somewhere abroad this summer? Then you have come to the right place as we are taking you through our top travel destinations this summer! No matter whether you are looking for a relaxing break or are looking to go on an adventure, there is something for everyone here. Carry on reading to find out more about which destinations we think you will absolutely love.
Maribor, Slovenia
Slovenia may not be somewhere that was previously at the top of your list to visit, however, this beautiful country is fantastic and it is also great for families too. This country is quite small, so you can easily hire a car and visit many different parts of it. We would recommend driving to the capital Maribor where you will find a range of fun activities for all ages. You can go canoeing on the river Drava during the summer months or go to Phoroje in the winter months to go skiing! You can also visit Phoroje in the spring to check out the single-track toboggan which will launch your down the ski slopes at an incredible 30mph!
Brittany, France
If you are looking for somewhere to do lots of fun water sports activities, then you will want to head out to Brittany, France. This is a charming sea side resort and we would recommend that you stay in St-Malo. There is a strip of gorgeous beaches plus beautiful winding streets in the old walled town. You can check out lots of great water sports here such as kayaking! If you are in need of a great sea touring kayak, be sure to check out the article "Best Sea & Touring Kayaks of 2018: Reviews of the Top Single & Tandem Performers" to ensure you get the best and correct type of kayak for this type of water sports fun.
Puglia, Italy
We all remember being told in school that Italy was the country on the mop shaped like a boot. Well, at the heel of this boot you will find the gorgeous city of Puglia! There are plenty of amazing beaches here to enjoy and you will not want to miss out on visiting the Salento Peninsula. There is also the lovely Otranto, which is a seaside town with a stunning castle and you can also visit Alberobello which is a UNESCO protected town filled with trulli. Trulli is small, limestone dwelling with conical roods and are extremely picturesque. If you want, you can also stay in one of these fairytale looking buildings for the night.
Reserva Monteverde, Costa Rica
Did you know that Costa Rice is a world leader when it comes to both adventure and eco tourism. Reserva Monteverde is a protected area and around half is looked after by the Bosque Eternal de los Ninos. This beautiful rainforest landscape is filled with wildlife which you can spot on the trails. There are lots of fantastic outdoor activities to take part in here such as horse riding, hiking and zip lines.
No matter whether you are looking for a relaxing break in a luxury home rental or are looking to go on an adventure, there is something for everyone here.