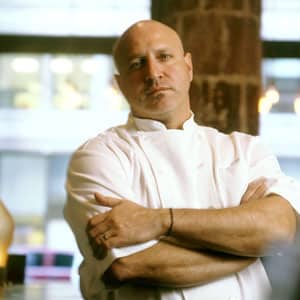 Famous chef and Bravo's "Top Chef" head judge Tom Colicchio just opened a brand new restaurant in the Hampton's, but this time there's a twist (and it's a good one)!
Colicchio's Topping Rose House in Bridgehampton is housed in a restored 1842 Greek revival mansion that will showcase Long Island's East End farms and even has its own personal 1-acre veggie plot, Newsday reports.
The eatery has been a long time coming for Colicchio, as he has been committed to farm-to-table dining for his entire career.
As seen on "Top Chef" and at his other restaurants, Colicchio promotes fresh, local and seasonal produce, which he will continue at Topping Rose House.
Here's a small preview of the veggie-inspired dishes. Diners can enjoy roasted peppers and eggplant with grilled lamb or sugar snap peas, wax beans and truffles with striped bass.
Yes, there's still meat on the plate, but the vegetable portion greatly outshines the meat.
"It's so great being here in the middle of the farms," Colicchio said. "We'll serve about five ounces of meat. People are moving in that direction. I know I am."
The restaurant is just a small part of the Hampton's property. It's part of a boutique hotel complex, which will be home to 22 guest rooms and a spa.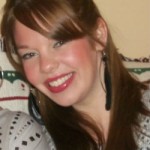 About The Author
Allyson Koerner is a graduate from Emerson College where she obtained her Master's in Print & Multimedia journalism. Currently writing "good gossip" for Eco News Network, Ecorazzi and now The Healthy Voyager, she is just a small town girl trying to make it in the journalism world.