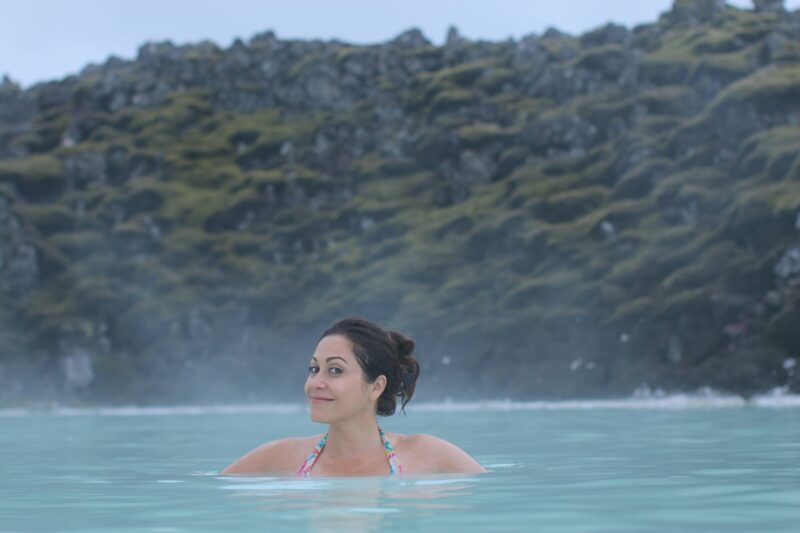 Holiday travel can be a hassle, especially if you enjoy spending time at home with your family. However, even though it might not be what you're used to, it doesn't mean that you still can't have a great time. Here are seven ideas for a fun holiday away from home that you might want to try!
1. Go To A Retreat
There's no denying that it can be tough if you're away from your home for the holidays. However, regardless of why that is – school, work, or anything else, try to take a couple of days off and treat yourself to a relaxing retreat near nature. Almost every country has spots like this where you could relax, recharge, and enjoy some peace and quiet. For example, if you're in Britain, you can find North of England lodges with hot tubs that are near beautiful sand coasts, lakes, or even forests. You can find similar accommodations all over the world – just one google search away. 
2. Rest Up And Meditate
One positive thing about being away for the holidays is that you can have time to really take a breather. You can sleep in, read, meditate – just relax, and get ready to enjoy the next day. This really helps you stay refreshed without worrying about decorating your house, preparing a feast for the family, or going to see your relatives if you don't want to. This is a great time to catch up on any hobbies you have as well. In today's busy world, it can be hard to find some downtime where you can really just do nothing, so it can be a refreshing experience.
3. Try New Foods And Explore The Town
If you're going to a foreign country for the holidays, it's a great opportunity to try new dishes and cuisines. You can walk around in the local town or city and take in all of its beauty. All of these little things you might do without thinking about them when you're at home – but when away from home for the holidays, you'll really enjoy them. Asking a local to recommend a restaurant is always a good idea, and it's a great way to explore. You can even make a fun game out of it – check out different places for breakfast, lunch, and dinner, but only go to the places that the most locals recommended to you.
4. Meet New People
If you're the outgoing type – or want a change of pace, putting yourself out there could be just the thing you need. Meeting new people on vacation can be a great way to learn about their dynamic culture. Taking the time to talk with locals is a great way to meet like-minded people who might not always cross your path back home. This also opens up opportunities to create new relationships that could last long after you finish your holiday away from home. You can meet up with people you met during your travels on your way back home, and create memories that last a lifetime.
5. Bake Cookies
For those feeling homesick, you could always indulge in some of the favorite traditions you grew up with at home. Baking is something everyone loves, and doing it when you're away from home can give you a really great feeling of satisfaction that comes along with making something homemade with your own two hands. It's also an excuse to eat the cookies once they're ready, which is always good too. Putting on your favorite holiday-themed movie, baking, and spending some time relaxing can be a great way to enjoy your holidays in a new place. You can even combine it with the previous idea, and bring some of the cookies to your new friends.
6. Talk To Your Family
Sometimes, the heart simply wants what the heart wants, and thanks to technology, you can still spend time with your family even when you're not home. Try calling or skyping your family members. You might find that it's a great way to bond, and connect with those who you may not see as often as you'd like. With the modern conveniences we have today, making long-distance connections is so much easier than it once was. This opens up so many opportunities for people who are traveling, or working. You can still spend time with your family even if you're not home, and it's a good way to keep in touch with those close to you.
7. Local Traditions
Perhaps the country you're at celebrates the same holiday, but in a different way. Taking the time to find out about local traditions surrounding the holiday you're in can offer a whole new perspective, and it can be a lot of fun to try something new. This is really about opening yourself up to having a good time. It can be different enough from what you're used to doing so that you don't feel homesick, but still get you in a festive spirit since it's holiday themed! You might even find a local bar or restaurant where there'll be a live performance, or some other sort of celebration that you can easily join.
Sometimes, holidays can leave us feeling alone. But – with so many great ways to enjoy a holiday away from home, it doesn't have to be that way. The important thing is being able to look on the bright side. Creating new traditions, meeting new people, and letting yourself be open to trying new things are all not only fun ideas to do, but they're also ways of showing yourself that you're capable of making new memories away from home.