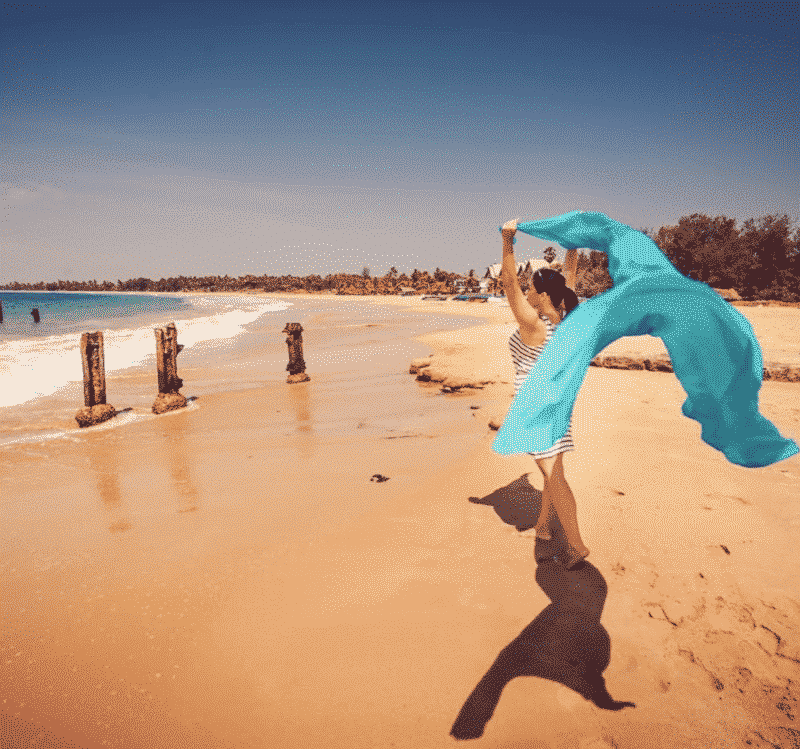 Solo traveling can be daunting especially for first-timers but it does get easier over time. Sometimes you learn the hard way but most of the time, it's really just about common sense and your traveler's instinct. Nevertheless, here are the Top 10 Practical Tips for Solo Travelers to make your experience easier and more fun.
Do your research
I can't stress this enough but please do not ever skip this step and make sure you do your research about the destination you're headed to. Doing your research is the most important step when it comes to solo traveling as you need to have a background about the places you're visiting, the locals in the area, the food, and the activities you will be doing. You can check out the reviews and testimonies from other travelers in websites such as TripAdvisor. For travel risks and security, you can go to International SOS' website to learn more about any country's medical and security risks.
Always check travel advisories from government tourism websites before even booking your trip to make sure your destination is safe for tourists. Also take into consideration weather conditions such as an upcoming typhoon or hurricane seasons. 
Make sure you bring a first-aid kit
Make sure you pack headache tablets, anti-allergy meds, bug spray, band-aids, and some pain relievers. You don't have to take a big box of medical supplies with you, but make sure your supplies will last you the whole trip. There are a variety of first-aid kit pouches to choose from at Amazon that are just under a dollar.
Side note: Make sure you research about the vaccines you should get before traveling to a particular destination. This will save you money and hassle and will give you peace of mind while traveling.
Stay connected and share your itinerary
At this point, I'm assuming you already have an itinerary or at least an idea of the timetable of your trip. Make sure you share your itinerary to your family members or a friend back home. This includes your flight details, the places you'll be staying at, and emergency numbers just in case you lose contact.
Sometimes traveling also means social media detox where you take a break from the internet and just be in the moment. Make sure, though, that you keep your communication lines open. Update your loved ones about your whereabouts and let them know how you're doing through Facebook, Twitter, and Instagram.
Learn the local language
All bags are packed and now it's time to hop on that long flight you've been dreading about. Why don't you use this extra time to learn about a new language? You can download apps such as Google Translate or Duolingo to learn short basic phrases such as "hello," "thank you," and "help." Locals will be less intimidated to answer your questions if they see you trying to communicate through their language. 
Carry your passport at all times
Technically, when you are in a foreign country, your only valid identification is your passport. Your other IDs will not qualify as valid IDs as they're not issued by the government of the country you are in. Take your passport whenever you are out and about; keep it in a safe place that is close to your body such as a bag or a purse.
If you are still adamant about carrying your passport with you at all times in the fear of losing it, have it photocopied and leave the original in a safe at your hotel room.
Blend in
Try not to wear flashy touristy outfits to avoid standing out. It helps to dress like the locals for safety purposes. Some locals tend to take advantage of tourists whom they perceive as "wealthy" so try your best to blend in and keep a low profile while traveling. In countries where there are strict dress codes, do your research to know which appropriate pieces of clothing you need to pack.
Be vigilant
Nobody else is going to look after you and your stuff but yourself. Be vigilant and avoid getting distracted such as looking down on your phone too much. Observe your surroundings and make sure you keep an eye on exit points in the area just in case something comes up. 
Drink responsibly
If you enjoy alcohol and partying, then this tip applies to you; if not, then proceed to the next one. I feel like we should all be responsible drinkers whether we are in the comfort of our homes or when we're out traveling. But, as a solo traveler, you should take extra precaution when consuming alcohol. 
Know your limit and make sure you are with people that can be trusted. I suggest opting for bottled or canned drinks only to avoid the risks of alcohol poisoning. Seek medical attention immediately if you feel odd after consuming alcohol.
Be a culturally sensitive traveler
Every destination is a new learning experience. Learn about the country's culture and norms through your research. Always remember to be aware and respectful of cultural differences, and respect the laws that govern the country you are in. Be polite when asking for directions, ask for permission before taking photos, and dress appropriately.
Have fun and be spontaneous
As long as you follow the tips above, there's no reason for you not to have fun. It doesn't hurt to break free from your itinerary and do something out of the ordinary once in a while during your trip. Make friends and be spontaneous with them but always, always listen to your gut. 
You will make mistakes along the way and it will take a while for you to master all the tips I have listed above but don't let the fear of uncertainty hold you back. Immerse yourself in the local culture as much as you can and meet new friends along the way. The opportunities and lessons that solo traveling brings are endless. Take this solo traveling opportunity as the time to nurture and know more about yourself.