*This is part of a sponsored collaboration with Apartamentos.com and DiMe Media. However, all opinions expressed are my own.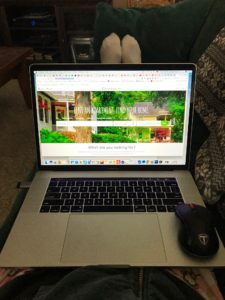 Home hunting can be quite stressful. Finding the ideal place that covers all of your needs in the right neighborhood at the right price somehow seems like a tall order. But I'm here to tell you that it can be done with help from Apartamentos.com!
For my Latino readers, Apartamentos.com is the nation's only exclusively Spanish apartment-listing site, built and tailored to meet the needs of the rapidly growing Hispanic renter population. SO cool! In fact, Apartamentos.com has the most properties of any rental site with over 800,000 listings, ranging from apartments and condos to townhomes and single-family rentals. The perfect tool to find the perfect place in the comfort of your own home, office or even the train while surfing the site on your mobile phone!
Apartamentos.com is built with custom search tools, making it the most convenient and dependable way to find a dream rental. As the ultimate, one-stop-shop to find the perfect place to live, Apartamentos.com can help identify the top apartment options based on proximity to a favorite coffee shop or restaurant, commute time to work, price point and/or must-have unit amenities for couples, families and everyone in between. So no matter if you need a studio apartment near your college, a 3 bedroom in the best school district or a home with a guest home for your home office, you can find it on Apartamentos.com!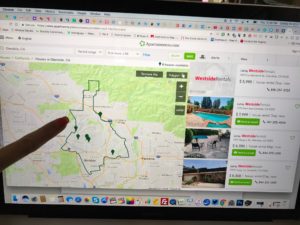 So many innovative features of Apartamentos.com make it easy and fun to find a dream rental. Some of the great features on the site are:
Neighborhood Guides – Love it!

3D Interactive Tours – Really cool and super helpful!

Polygon search – Draw your own search radius! Shown in the photo

and more 
Take the stress out of house hunting and make it fun finding your dream rental home with Apartamentos.com! Head over to the site now and start your search today!