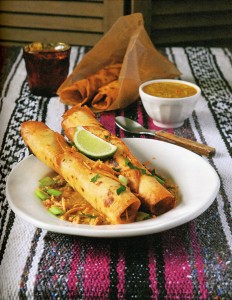 Mexican food is wonderful, whether enjoying it with friends and loved ones, or just indulging by yourself. While the typical Mexican dish is meat-filled and slathered with dairy, cooking a vegan option is super simple! If you're vegan and looking to cook up a delicious Mexican dish, here are some building blocks to help you get started.
Start with Protein
First, you'll want to think about what type of protein you want to incorporate. By going with natural proteins, there are a couple of advantages. For one, they will most likely be easier on your budget, as they are usually cheaper than "faux meat." Second, they're naturally occurring, so if you're worried about consuming overly processed food, you'll be all set. Finally, if you don't care for the taste or texture of meat in the first place, this will be the way to go. These options include whole foods such as beans with rice, quinoa, chickpeas, and lentils. Some other common protein sources include tempeh, seitan, and tofu.
The other option is to choose "faux meat" or meat replacements . This can include any sort of fake chicken, beef, or pork. These are usually made up of the previously mentioned protein sources, but can be more expensive and can be a bit processed. However, you may enjoy the taste and texture.
Choose Your Fruits and Veggies
The vegetables are where the real magic happens. The use of a variety of different vegetables is very popular in a lot of Mexican dishes, especially when it comes to toppings (salsa, guacamole, etc.). The vegetables you choose can bring out a multitude of different flavors, and may actually go back quite some time. For instance, chilies and tomatoes were used thousands of years ago in Latin America, with the tomatillo dating back to at least 800 BC.
Try experimenting with different vegetables and fruits, including avocados, tomatoes, peppers, tomatillos, corn, lime, onions, or be adventurous with sweeter fruits like peach, mango, and orange.
Spice It Up
Different types of spices and herbs can really empower and change the course of a dish. For instance, if you want more of a "taco-y" taste, you can add in some cumin. You can experiment with different herbs and spices such as allspice, cloves, thyme, paprika, chili powder, basil, parsley, and the very common cilantro.
If you're looking for more heat, you can add in different kinds of peppers, either fresh or ground. Different peppers have different heat and flavor profiles, so be careful while handling and consuming.
Serve
Mexican food has a variety of traditional dishes which can be made vegan. Some common and easy ones to try include tacos, burritos, burrito bowls, enchiladas, and nachos. Don't forget toppings like salsa, guacamole, and maybe some vegan sour cream.
Be sure to garnish with some fresh herbs, and enjoy!