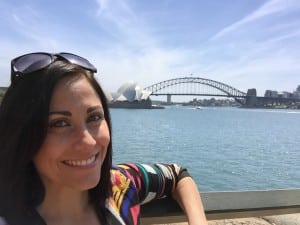 If you are going to be moving to Australia, you will need to think about everything and anything to ensure that your move is a success. The last thing you want to do is to go to another continent without being adequately prepared with the necessary information and advice. A lot of people make the move to Australia from the UK and other places around the world, but a surprisingly small number of them are fully prepared for it.
You will find that these tips on how to move to Australia should help make your transition go smoothly with minimal issues.
Get Your Visa
When it comes to how to move to Australia, the very first thing you will have to do is to get your visa. There is a whole checklist of items that you will need to tick off before you can get the visa you need to move to Australia. There are many different visas available, but it all depends on the passport you have.
Learn About the Cost of Rentals
You will probably be pretty surprised when you see just how expensive rental properties are in Australia. The cost of living in most cities on this continent is very high, so you will need to expect this from the start. Take the time to look into some of the different places for rent in the area you are interested in moving to so you can get the best deal possible.
Organize Your Shipping
Chances are you will need at least some things shipped to Australia when moving there. It is important that you write down what you need shipped and get quotes from numerous companies so that you save as much money as possible. When you actually take the time to do this research, you will be able to get the transportation services you need and ensure a stress-free move.
Get a Tax File Number Right Away
It's also going to be necessary for you to get a tax file number if you plan on working in Australia. The TFN that you are assigned will essentially identify you in the tax system. If you do not have one of these numbers, you will end up paying more in taxes. You don't have to pay anything to apply for this number, and it is well worth it for a number of reasons, including when applying for jobs.
Learn the Language
While it's true that Australians speak "English", it isn't quite what you are used to. It is highly recommended that you spend some time learning the slang terms and colloquialisms that make up the Australian-English language. The more familiar you are with this language, the easier you will find it to fit in and make new friends.
When you are moving to Australia, it is important that you make a point of following some tips that will help you out quite a bit. There are many different things to take into consideration, but the tips in this article are some of the most crucial.