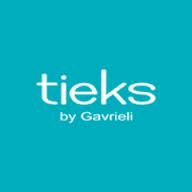 Spring is almost here and that means shedding the boots
and switching to cute flats.
Tieks by Gavrielli has cornered the market
on cute, comfortable ballet flats
that come in a variety of fabrics and colors and
as of late, they have great vegan styles!
Flexible enough to fold and pop into your bag for a night out
and housed in a great reusable box,
Tieks will become your new fave shoe for spring and summer!
Check out our video review below!