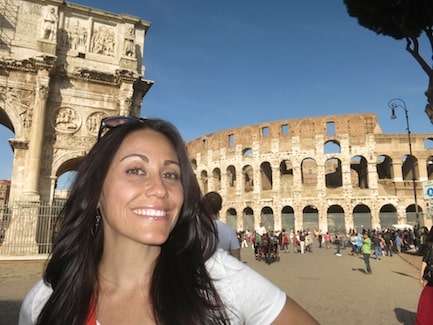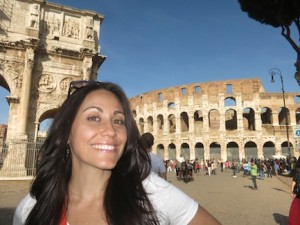 Italy. Just the name can evoke wonder – and it's easy to see why. The country is famed for its beauty, cuisine and, of course, culture.
No wonder it's such a popular travel destination. If you plan to go there for your next trip, you're certainly not alone.
You'll most likely want to embrace its culture fully. And luckily, you can.
Just follow our guide to find out how.
Get to Know the Locals
What's the best way to fully immerse yourself in a culture? Very often, the answer is simple: interact with the locals.
Most of us travel, after all, to learn more about the world. Is there any better way to learn about a place than from its residents?
Camping holidays in Italy can be a great opportunity for this. Select a site that's popular among Italians – rather than Brits – to really make the most of it.
Locals will be able to provide a more authentic perspective on the area than any guide book or app. So, why not make friends with some?
They may offer to take you to their favourite nearby spot – one that other tourists don't know about.
To feel like a true Italian, get to know one.
Eat as Variously as You Can
Italian cuisine isn't just limited to pizza and pasta. Its menu spans a wealth of dishes. Unsurprisingly, delicacies tend to vary with each region.
Coastal areas – such as the Cinque Terre – host some of the finest restaurants in Europe. Florence, on the other hand, boasts a wealth of culinary delights.
But why opt for the most famous meals from the region you're visiting? It's usually the most obscure things that we tend to remember about a holiday – and this applies to food.
If you really want to taste Italy, eat as variously as you can.
Visit at the Right Time of Year
True, Italy hosts some of the most iconic sights in the world. Some spots, however, can become packed with tourists – particularly during the summer.
Go to spots like the colosseum in the middle of August, and it could be filled with English speakers.
To feel more like a local – rather than a tourist – think carefully about when to go on vacation. A lot of the time, this means holidaying there at quieter times of year.
It may make for a more immersive holiday if you do. You don't have to stick to obscure visiting sites to truly experience an area.
Travel at the right time of year, and you can enjoy a true Italian adventure – wherever you are.
Italy is widely regarded as the gem of the Mediterranean. Who could blame you for wanting to visit it? With these tips, you'll be able to throw yourself into its splendid culture completely.