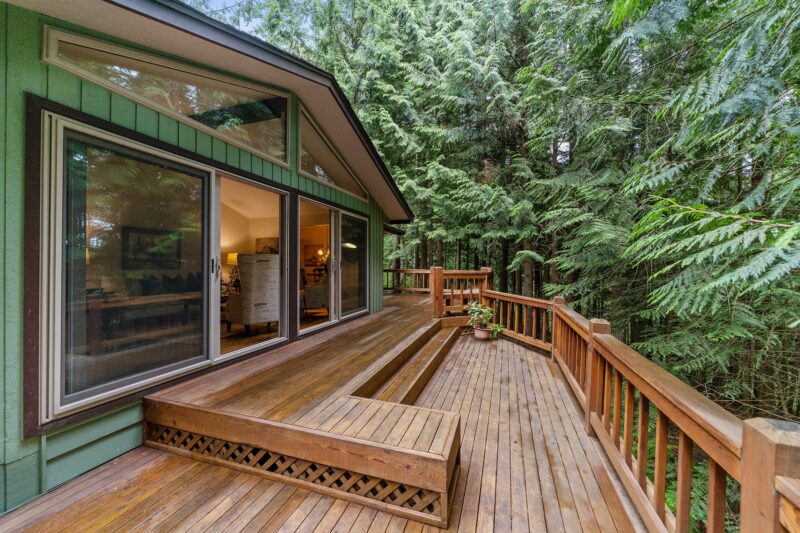 Decking is a great way to make the most of your outdoor space. It gives you an area that can easily be used for alfresco dining and entertaining and adds a little something extra if you are thinking of selling your home in the future.
It also benefits from being more low maintenance than a lawn, so you can spend more time enjoying your garden and less time working on it.
What will you use it for?
Before getting stuck into building your deck, it's a good idea to think about what you would like to use it for because this may influence where you choose to position it, how big you build it, and what shape it needs to be.
For example, if you would like to use your deck as a dining area, it makes sense to position it within the kitchen's easy reach. Sizing will be dictated by usage as well, and if you want to entertain large groups of people, you need to ensure that the deck is large enough to accommodate everyone.
You also need to consider things like access to electrical outlets and plumbing.
Property value
Decks can add value to your home because they increase curbside appeal, meaning that they make your house look instantly more attractive to a potential buyer. They are also low-cost relative to other home improvement projects, which could help to maximize your profits.
If you are thinking of adding a deck to your home, first think about who the target buyer is for your home. If it's someone who is likely to want to do a lot of entertaining outdoors, then a deck is probably a great addition. However, if you're selling to families who might prefer more lawn space, it's not such a good plan.
If you're unsure, it's worth consulting an estate agent for a second opinion.
Deck design
Decks can come in almost any shape and size, which is great because it means that you will be able to find the perfect design for you. However, it also makes the decision-making process that much more difficult!
Take a look at the deck designs of deck professionals like Outdoor Living Inc. for inspiration. Professional deck builders will have worked in a huge range of different property types to different requirements, so they will have an extensive array of different options that you can look at.
Deck placement
When you're thinking about your deck location, things to consider are:
Privacy. Particularly if you are installing a raised deck, be sure that you aren't going to be in full view of the neighbors. If you feel like you are being watched, you are less likely to want to use your deck.

The sun. Take note of where the sun is in your garden throughout the day, and note particularly where it is at the times, you're most likely to be using your deck. You can then place your deck where the sun is (or isn't, if you prefer to sit in the shade).

Wind. If you place your deck in a wind trap, it's not going to be much fun to use!

Views. If there are some nice views from your house, it makes sense to make the most of them and position the deck where you can enjoy them.