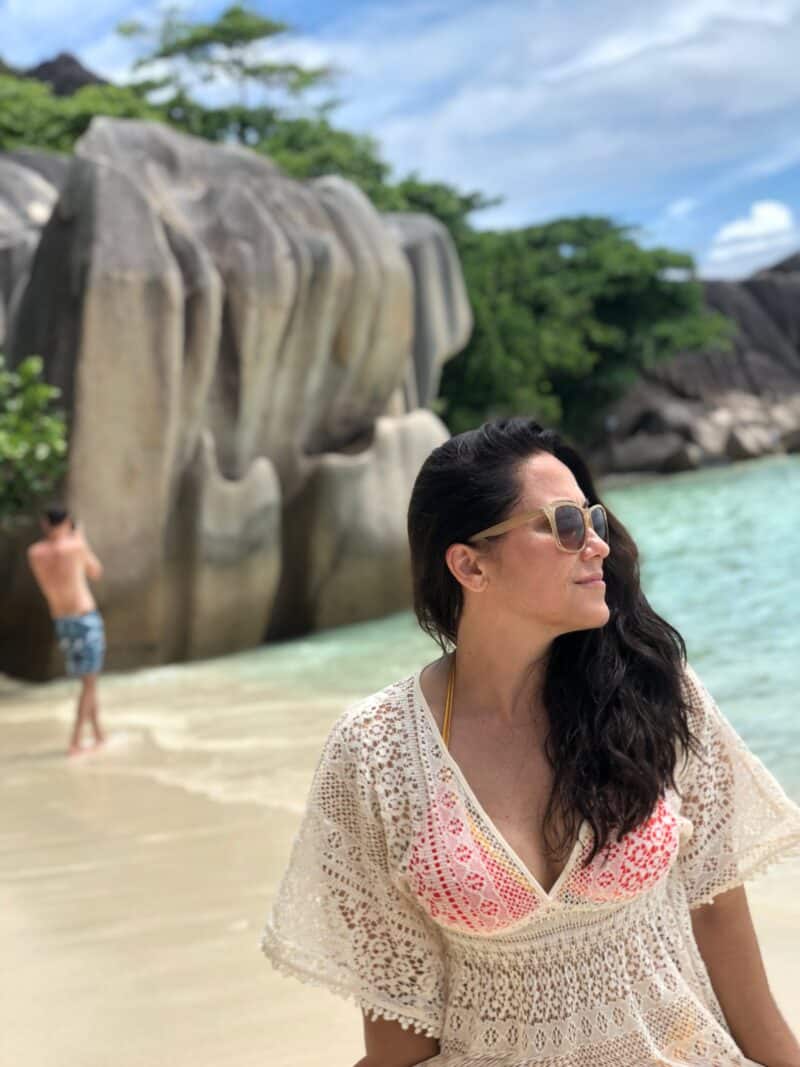 I absolutely love The Seychelles but hands down my favorite island is La Digue. Just a quick ferry ride away from Mahe, La Digue is an absolute island paradise. So small, compact and lovely, only about 4 square miles, no cars except some hotel shuttles are allowed on the island so visitors and guests make their way around on foot or on bicycle which gives the island a tropical summer camp feel.
It's best known for its beaches, like Anse Source d'Argent, dotted with granite boulders, on the west coast and arguably the most iconic beach in the Seychelles. To the south, isolated Anse Bonnet Carré Beach, with calm, shallow water, is accessible only on foot, as is Anse Cocos Beach, in a protected bay on the east coast.
Ok so the biggest draw is Anse Source D'Argent beach, one of the most photographed beaches in the world, and it is an absolute must-see. To get to the beach, visitors pay an entrance fee at the L'Union Estate (100 SCR or about $7 USD) which also allows you to explore the park– there, you can find a museum, old coconut mills and giant tortoises on your way to the famous castaway cove.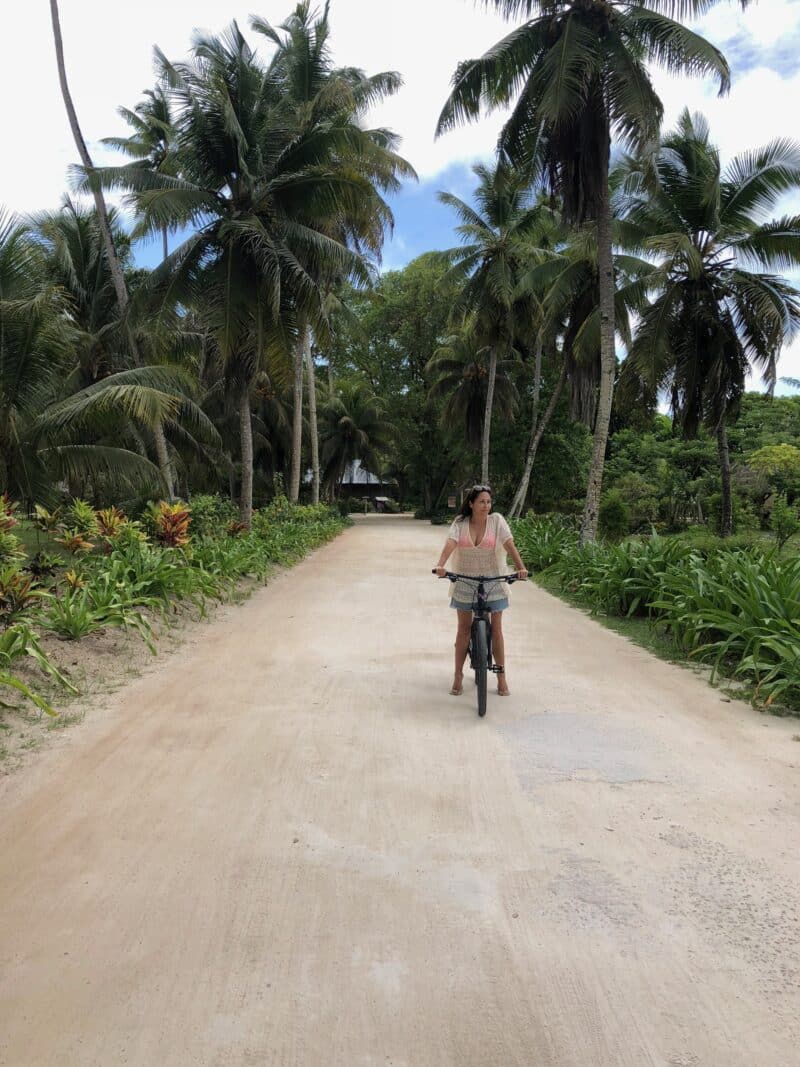 The island offers activities from surfing to snorkeling, hiking and kayaking however you can just chill at your resort with a drink in your hand!
OK, so where to stay?
I stayed at the lovely Casa de Leela, a private bed and breakfast tucked away from the "hustle and bustle" of town but a super close bike ride to all the sights, shopping and dining.
The bungalows offer the ideal comfort for your holiday retreat in the Seychelles. Located in the heart of Anse Reunion, La Digue, these three privately owned self catering bungalows and four apartments are set in a lush tropical garden with close proximity to shops, restaurants and the famous beaches of Seychelles. Anse Source D'argent, Grand Anse, Anse Coco and the secret Anse Marron.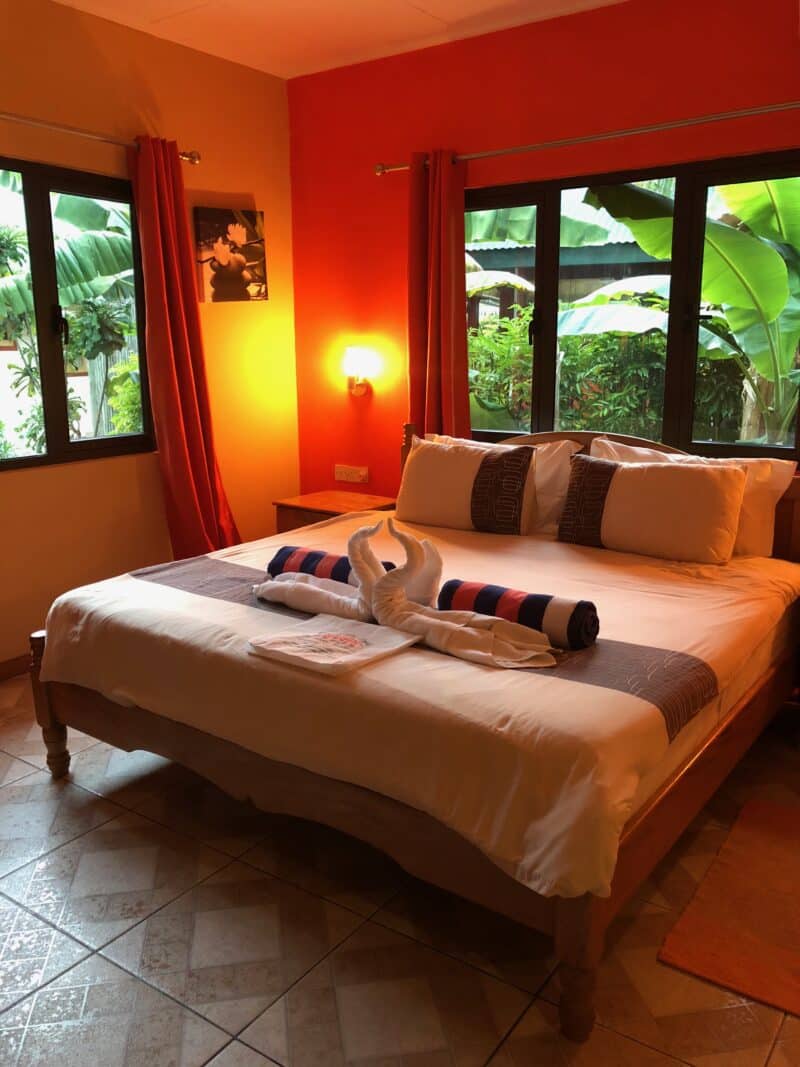 The Guesthouse Casa de Leela is tastefully designed and decorated, featuring one bungalow with two bedrooms and two bungalows and four apartment units with one bedroom. All have a private veranda. Our guests can also use a private swimming pool.
All the self catering bungalows and apartments have a fully equipped kitchen, living room, a private bathroom and air condition in every bedroom.
Breakfast and a Creole-Dinner can be served upon request.
So where to dine on La Digue? Luckily curry is big here so pretty much any restaurant can accommodate vegans and other special diets. But here are a few places where I found some stellar eats!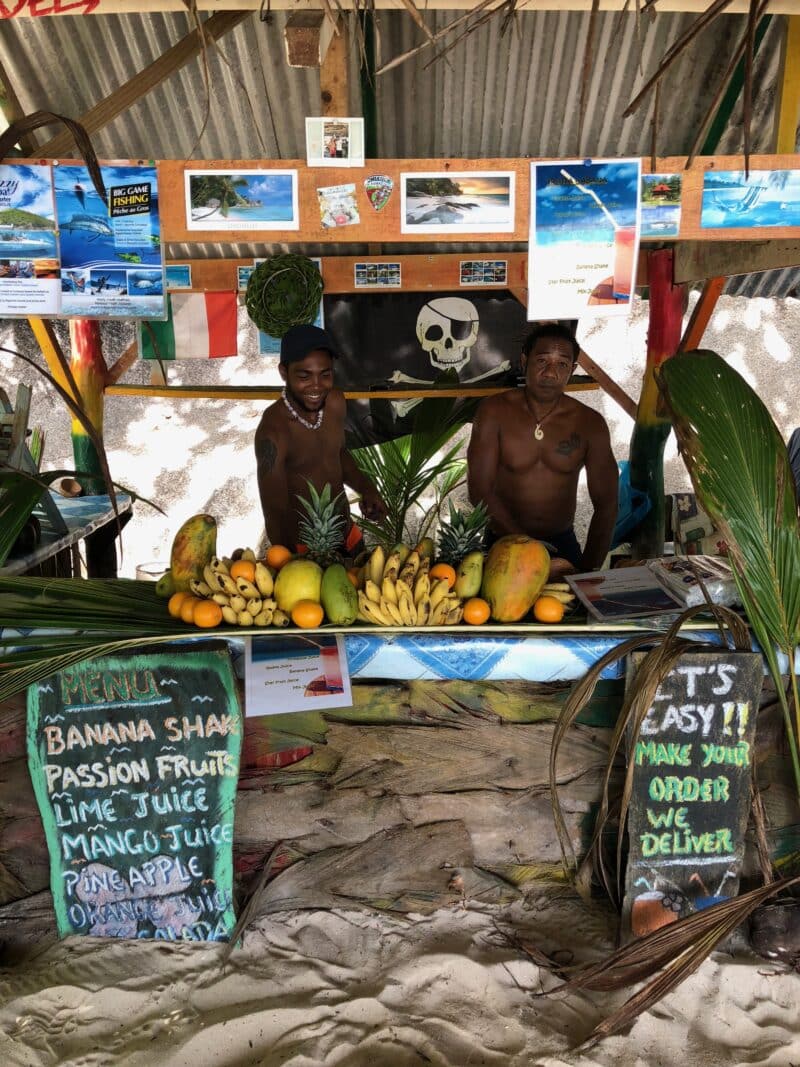 Don't let the name fool you but The Fish Trap does some delicious vegan options ; ) Enjoy a tasty meal along with nightly entertainment while your bare feet are buried in the sand ; )
Chez Jules is worth the bike ride to Anse Banane but also for the food as this restaurant is a Seychellois institution. Chef grows all of his own veggies behind the locale in his lush farm, steps away from the beach. The food is fresh, the food bursts with flavor and the service is second to none ; )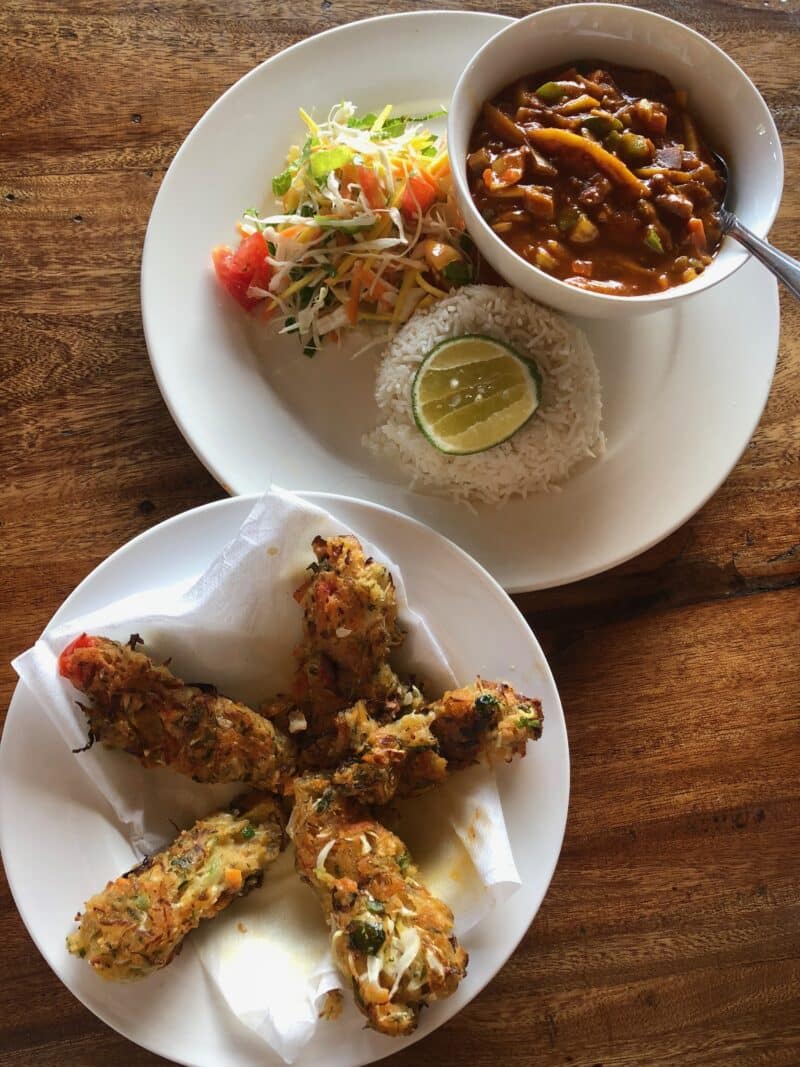 Doing some shopping in downtown? Pop into Tarosa for a drink, snack or meal. It's got a lovely vibe and great sips and snacks!
That's not all, I've got more of the Seychelles to report on so stay tuned!
*Special thanks to Seychelles Tourism for the once in a lifetime trip!