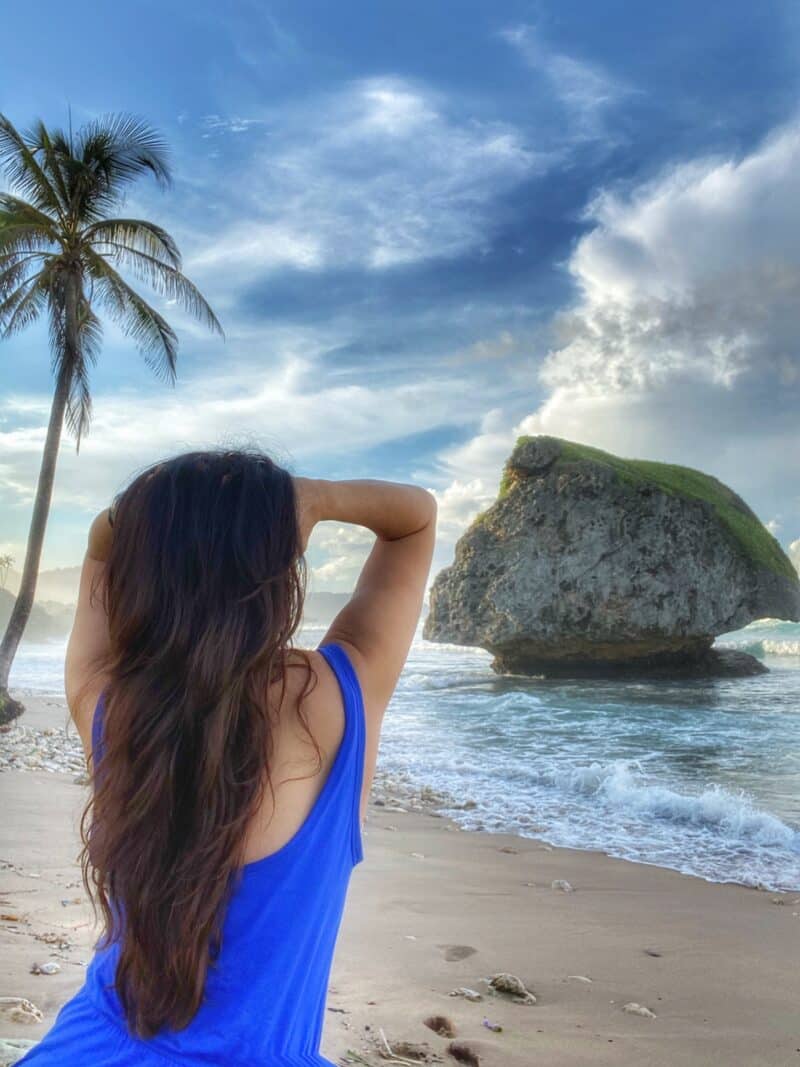 I grew up in Miami and going to the Caribbean was a pretty regular thing for me as a kid. I've been pretty much all over the Caribbean but Barbados had always eluded me. And I'm so glad I got to experience it as an adult in the way that I did! I am so impressed with everything about this island nation!
Obviously, it's beautiful. But it's so much more than that. The island is thriving in both its natural resources as well as its people. This small country offers so much more than beautiful beaches and not just for tourists but for the locals as well. A strong entrepreneurial spirit buzzes through the island while progressiveness blossoms around every corner. From its varied locales to visit to its home grown pride and care for its people, Barbados is a shining jewel in the Caribbean. So much so that this island was the only place that George Washington ever visited outside of the colonies! His only international trip!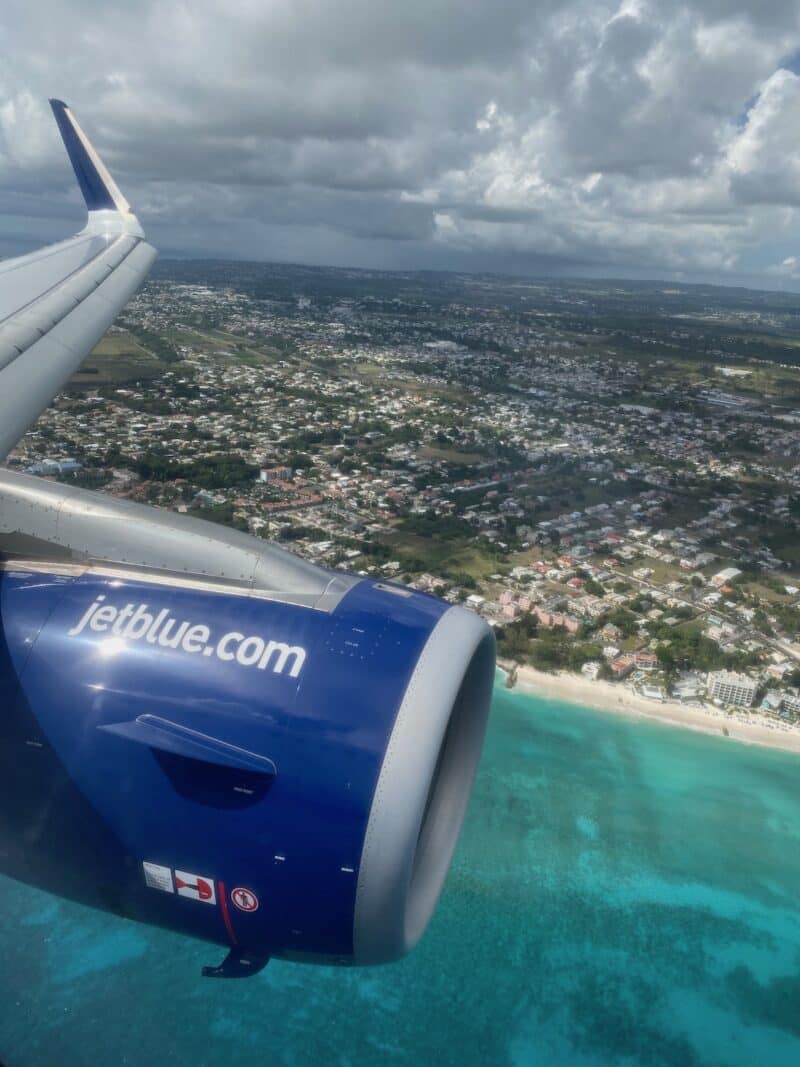 How do you get there? Jetblue of course! With daily nonstops from JFK, it's a quick jaunt to your island getaway!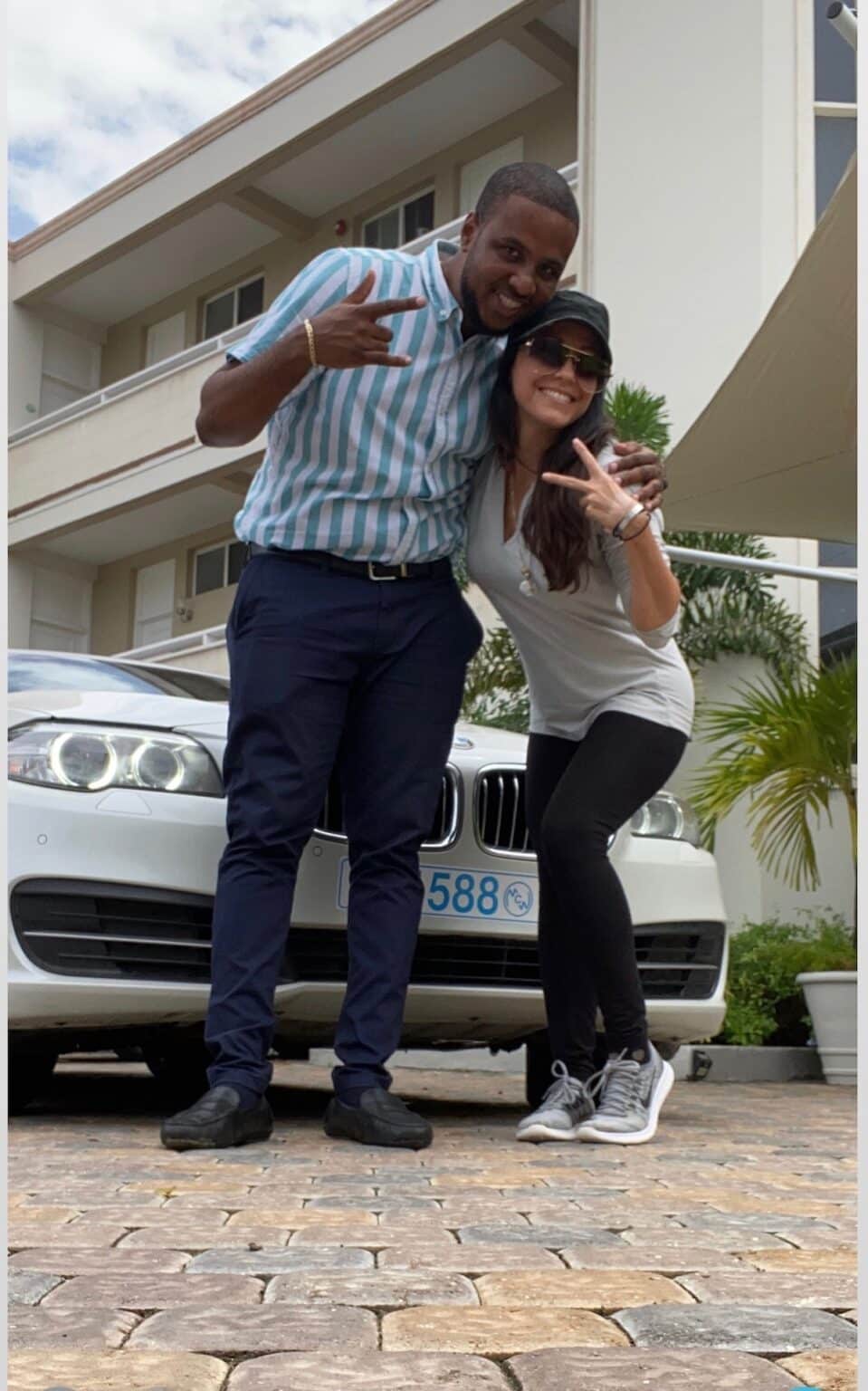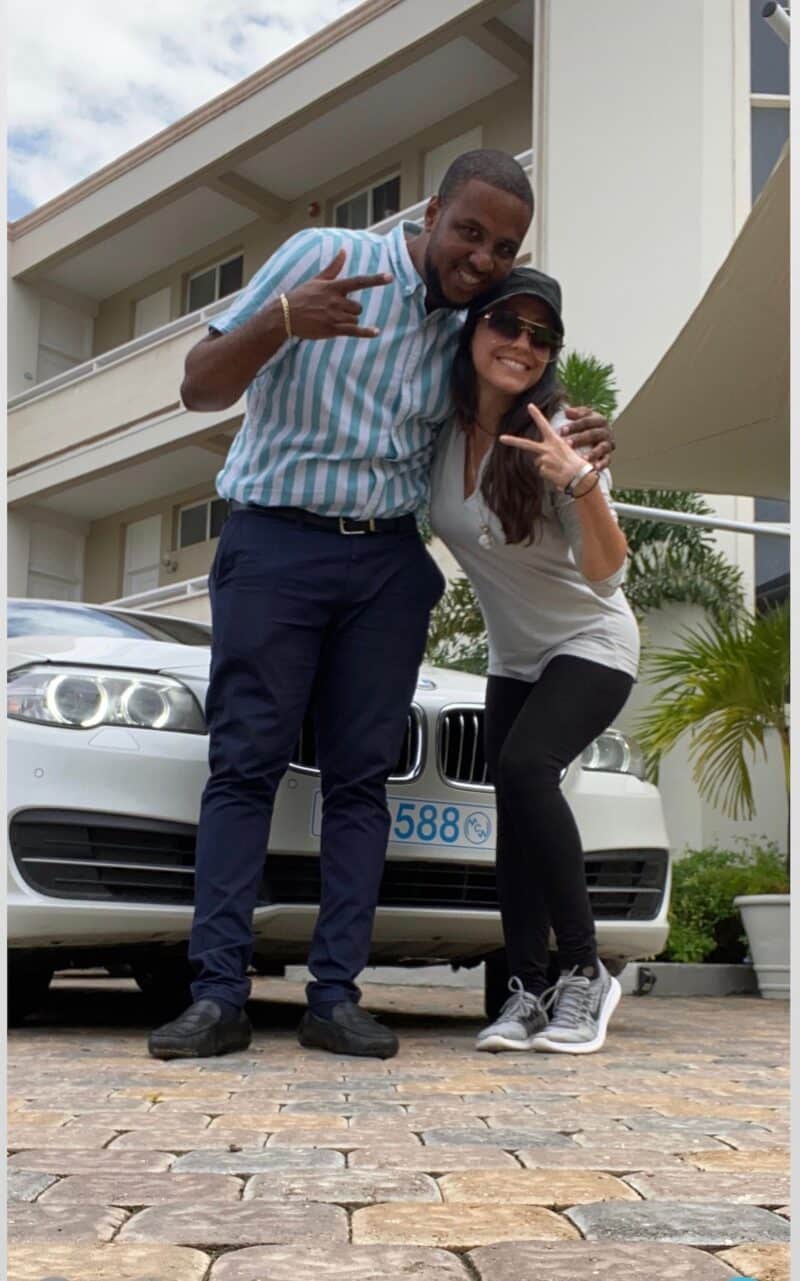 Ok, so how do you get around. Sure you can rent a car, it's safe and easy to navigate the island and connectivity is pretty solid. But if you want to ride in style and have a guide that makes every day super fun, Exquisite Transport (Look them up on IG) is the company to look for. Renaldo and I became fast friends and I can't wait to go back just so we can ride around the island doing our own version of carpool karaoke together again!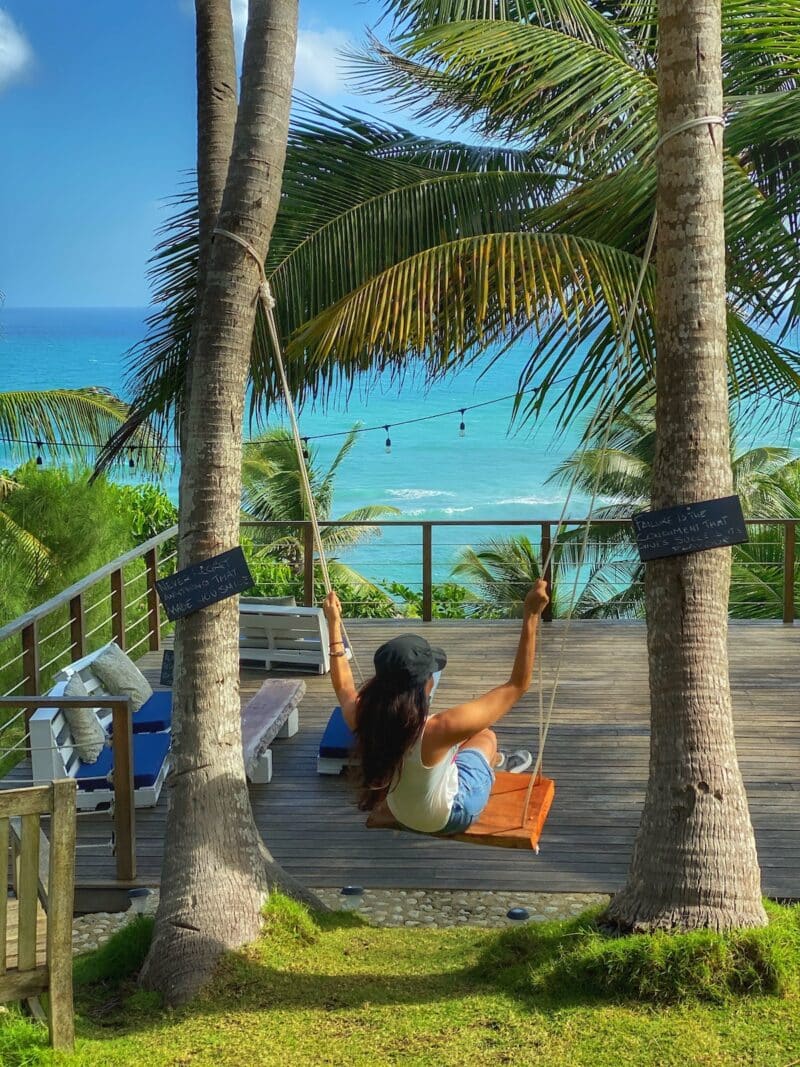 Now Barbados is known for its west coast, Caribbean sea side. Crystaline waters and hotels lining the beaches, nightlife, shopping and so on. But I was lucky enough to start my trip on the lesser known East coast. Home to the beautiful Bathsheba beach, it's rustic beauty is untouched, quiet and absolutely dreamy. And quite possibly because I fell madly in love with the ECO Lifestyle + Lodge. A 100% sustainable lodge with eco, healthy and vegan options, products and services, it is a paradise for someone like me.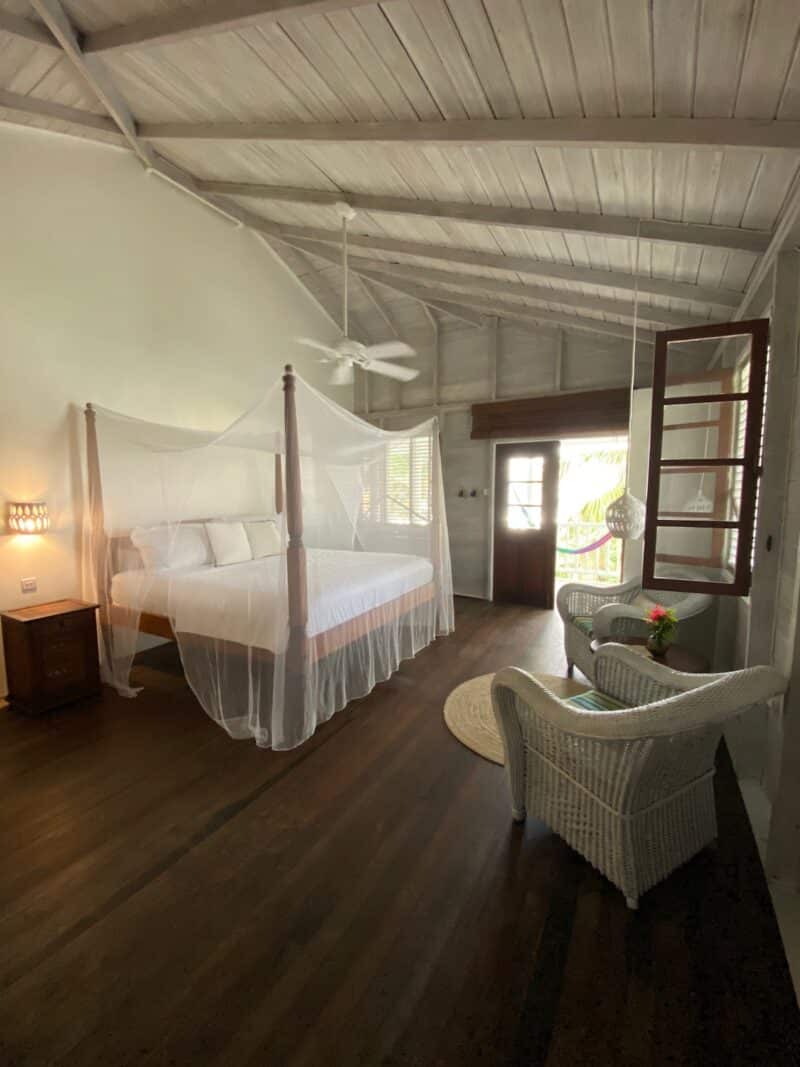 ECO Lifestyle + Lodge is an intimate boutique hotel located on the idyllic East Coast of Barbados, facing the Atlantic Ocean. Home to unique rooms and villas, it also boasts one of the best restaurants I've ever been to, hotel or otherwise.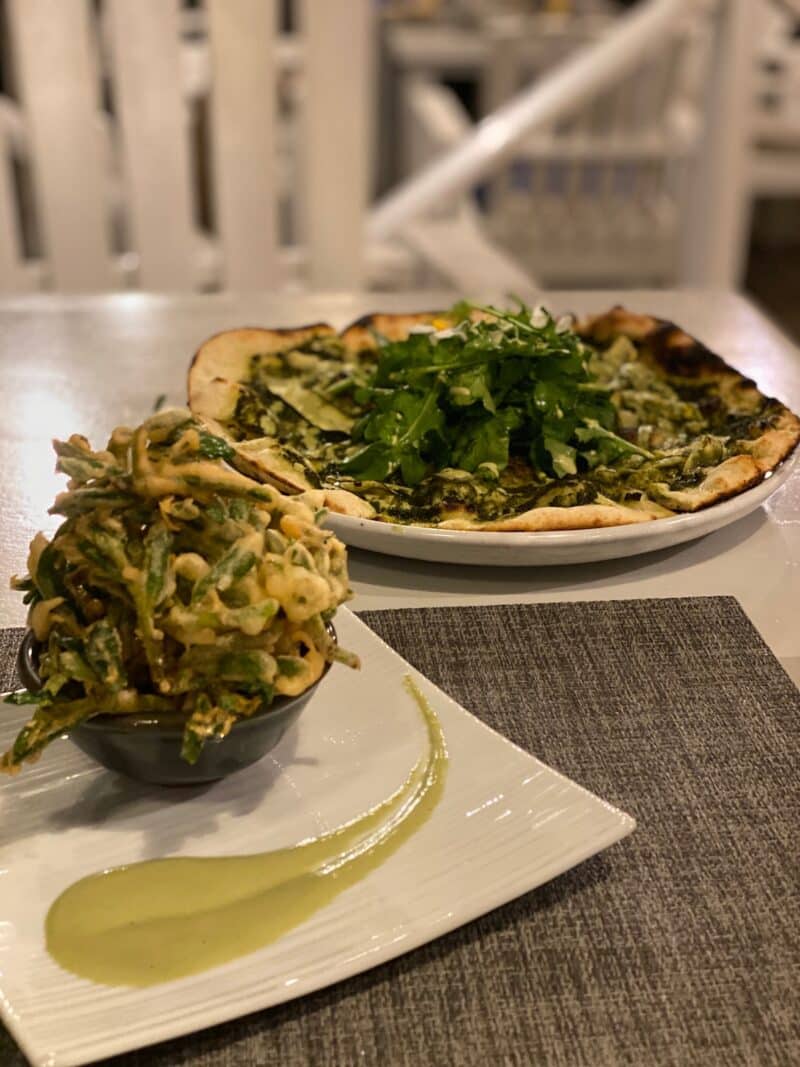 Wake up to gorgeous views of the Atlantic ocean, stroll the many paths to the beach and palm tree forest or relax in their plunge pools or instagrammable swing deck ; ) But no matter what you do, ECO is a true getaway for any traveler. Plus, if you're seeking spa services or yoga, they've got it!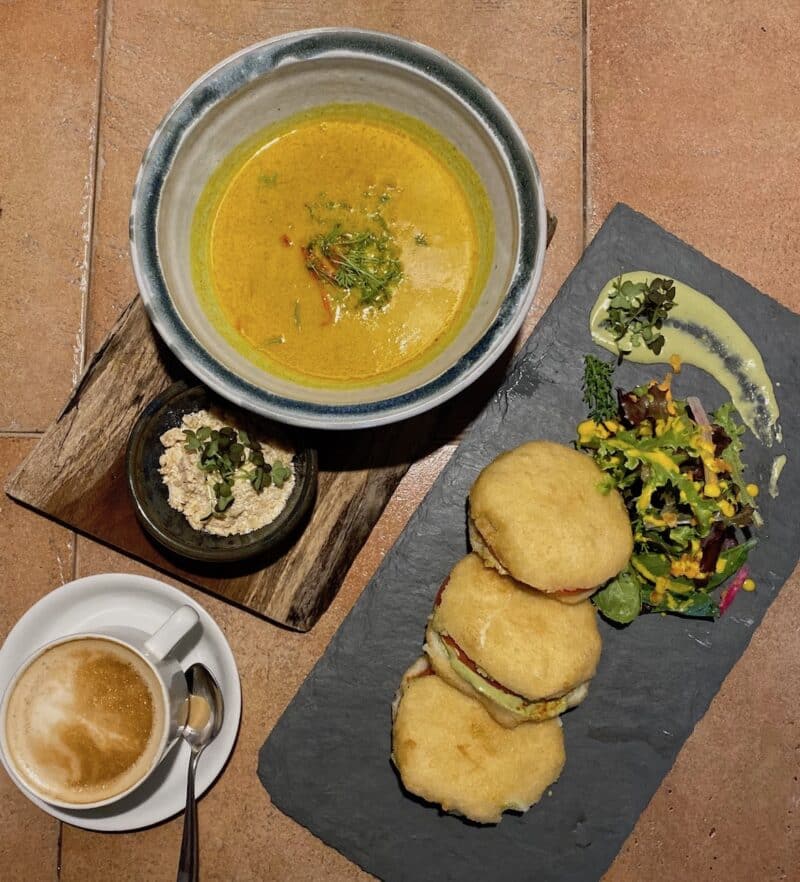 Can I mention the food again? OMG! Chef Alisha knocks it out of the park! Having learned from the best plant based chef on the island, Alisha brings her own signature twist to the daily changing menus. From breakfast to late night eats like pizza, her flavors and combinations that tie in the islands local produce really pop and delight. I'm craving her pizza already!
Ok, so I mentioned local produce. So many island nations have to import spo much of their food but due to the rich coral and fresh water on the island, Barbados is a haven for growing a wide variety of crops. I thoroughly enjoyed my time touring Peg Farm, an organic and biodynamic farm growing local produce and also teaching visitors how to forage from the local flora. One of my favorite new past times.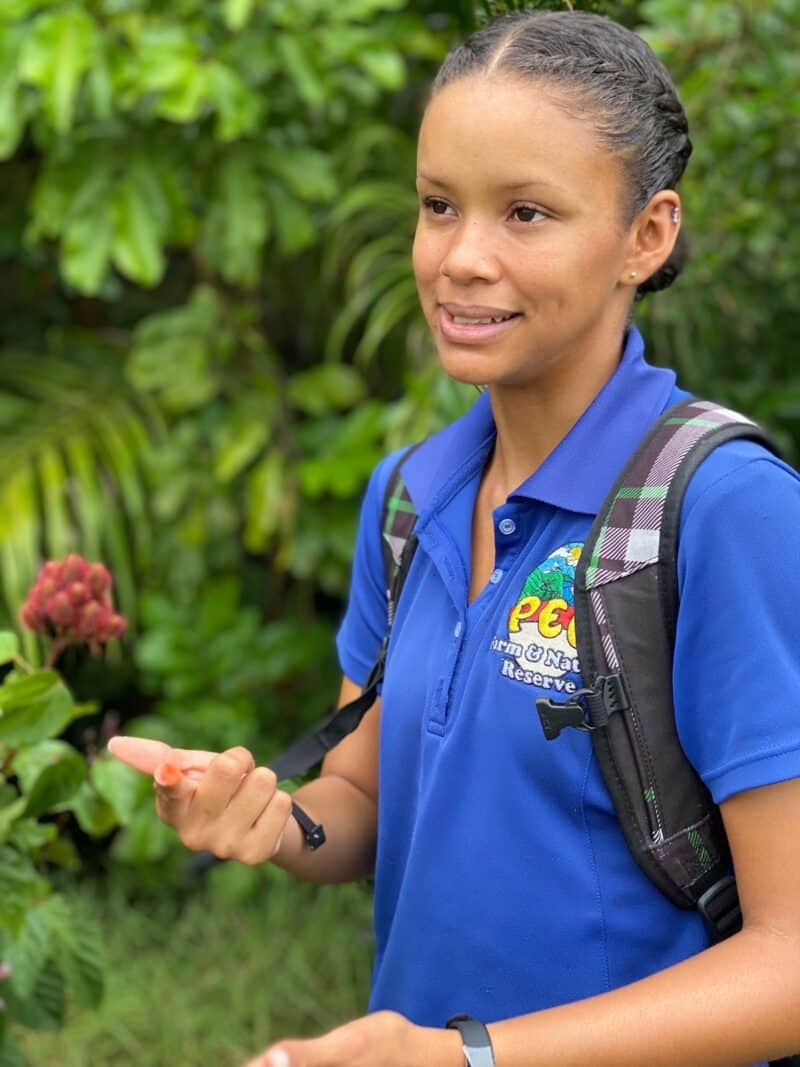 After a wonderful tour by the sweetest tour guide, I had a lovely brunch at their open air restaurant overlooking the farm. What a great way to spend a Saturday morning!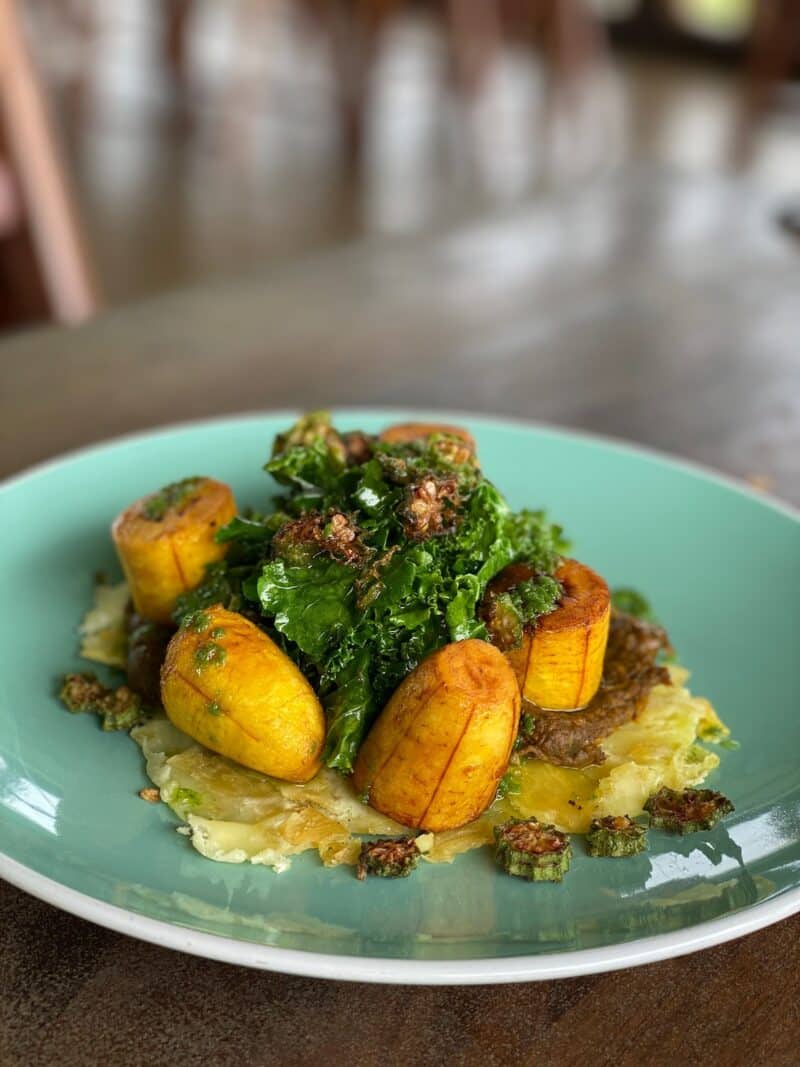 For those looking to indulge their more adventurous side, head to the center of the earth, or at least Barbados, by visiting Harrison's Cave is a great choice. You can either do it chill style on the tram tour or you can spelunk it, but either way, these caverns are stunning. I've been on so many cavern tours around the world but this one is just beautiful with full on waterfalls and majestic formations, it's sure to please any jaded traveler, haha!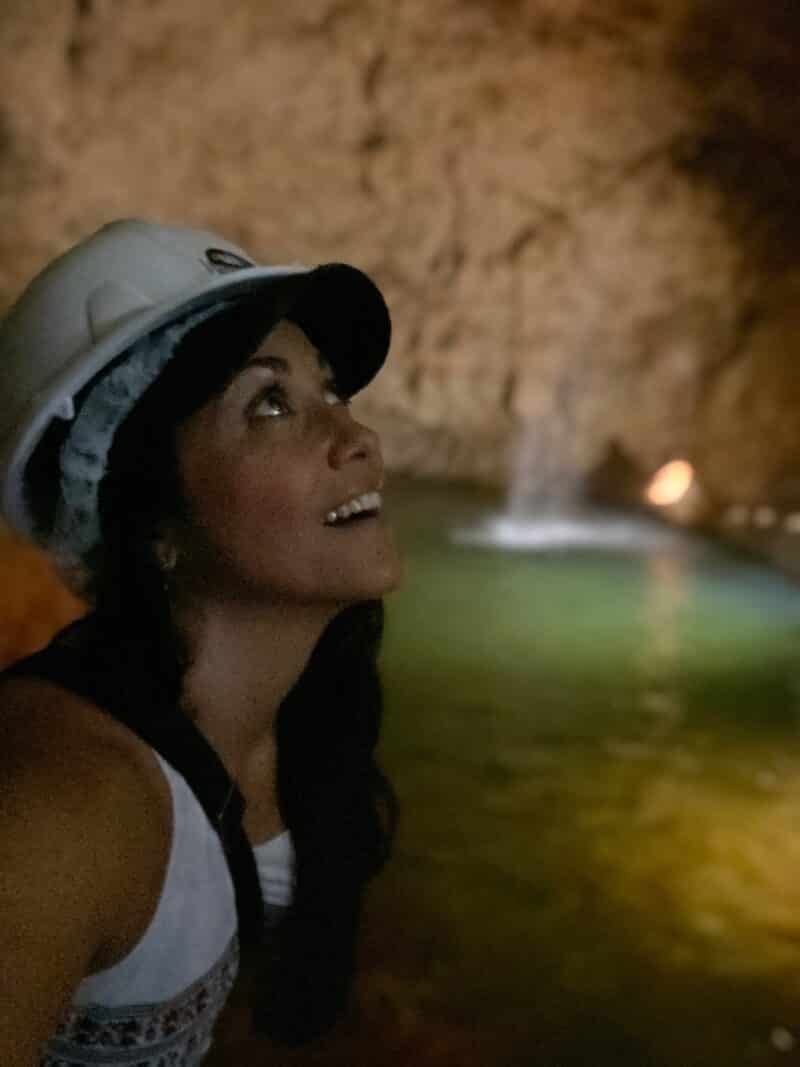 Well it was time for me to experience the west coast and I truly loved my time at the Sea Breeze Beach House. An all inclusive resort, Sea Breeze is great for families as well as solo travelers. With several dining options, bars, plenty of activities and beautiful accommodations, Sea Breeze gives you all the things you want from the west coast without the big and busy feel of other nearby resorts. It is locally owned and operated, something else I really loved about this hotel as so many conglomerate resorts take away from the local economy, no bueno.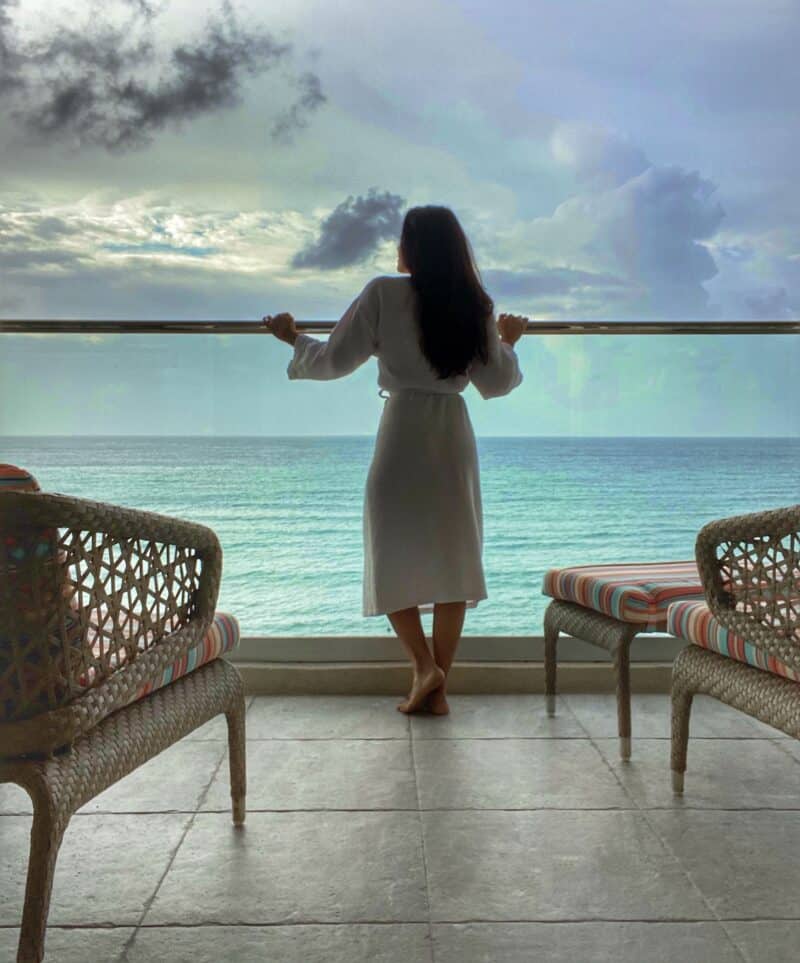 At Sea Breeze, I was able to get a fantastic in-room massage, delicious vegan options any time of day and yes, all the drinks I wanted, hahah! Plus I was able to get out and paddleboard on the glassy waters every morning!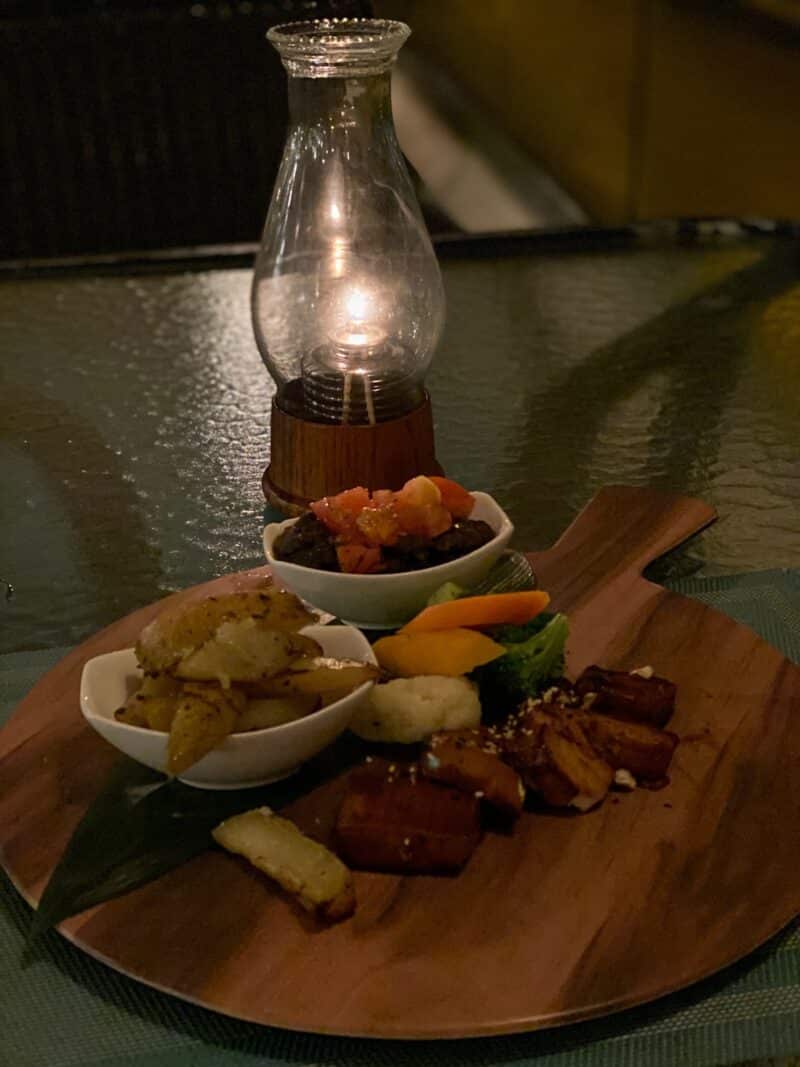 If you are interested in some water sports, stand up paddle boarding is great on the west coast but if you're an adrenaline junkie like me, surfing on the east coast is thrilling. In fact, I just missed their annual surf competition! So I guess I have an excuse to go back! But if you are interested in heading out on the water, check out Paddle Barbados is aces.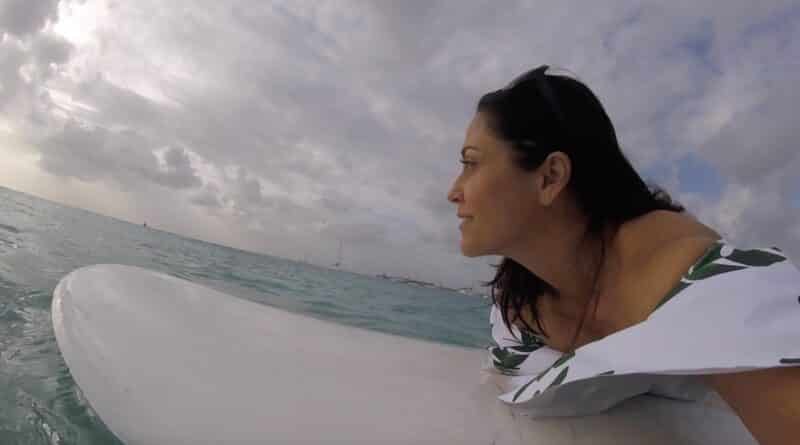 Now, one of the things I super duper highly recommend is that you DO NOT miss taking a day cruise with Cool Runnings Catamaran tours. Wow, I didn't think I would have so much damn fun on that boat but boy, do they know how to host their guests!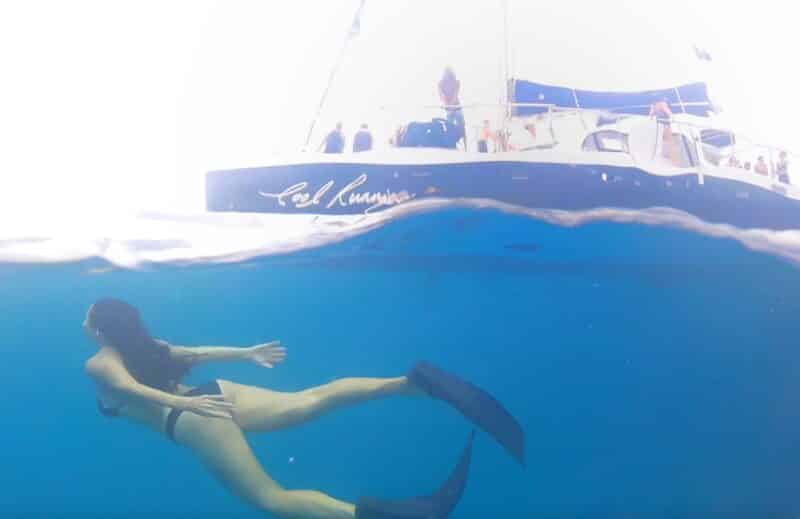 With a few catamaran options, the cruise stops at several different spots for people to snorkel and swim. Some with turtles, some awesome shipwrecks and some by some pretty beaches. Lunch is included (and yes they hook up the vegans!) and the drinks do not stop flowing allllll daaay! And the music bumps from the moment you board until you dock back in town.
I have to say that when I boarded the boat, I was one of only 2 solo travelers. It was chock full of couples and families, all of which were kind of keeping to themselves. Since I'm accustomed to traveling alone, I wasn't bothered by it as I was planning to lounge in the sun and get my swim on regardless but by the end of the cruise everyone was family. Honestly, what could be a chill and somewhat boring tour, Cool Runnings really knows how to entertain!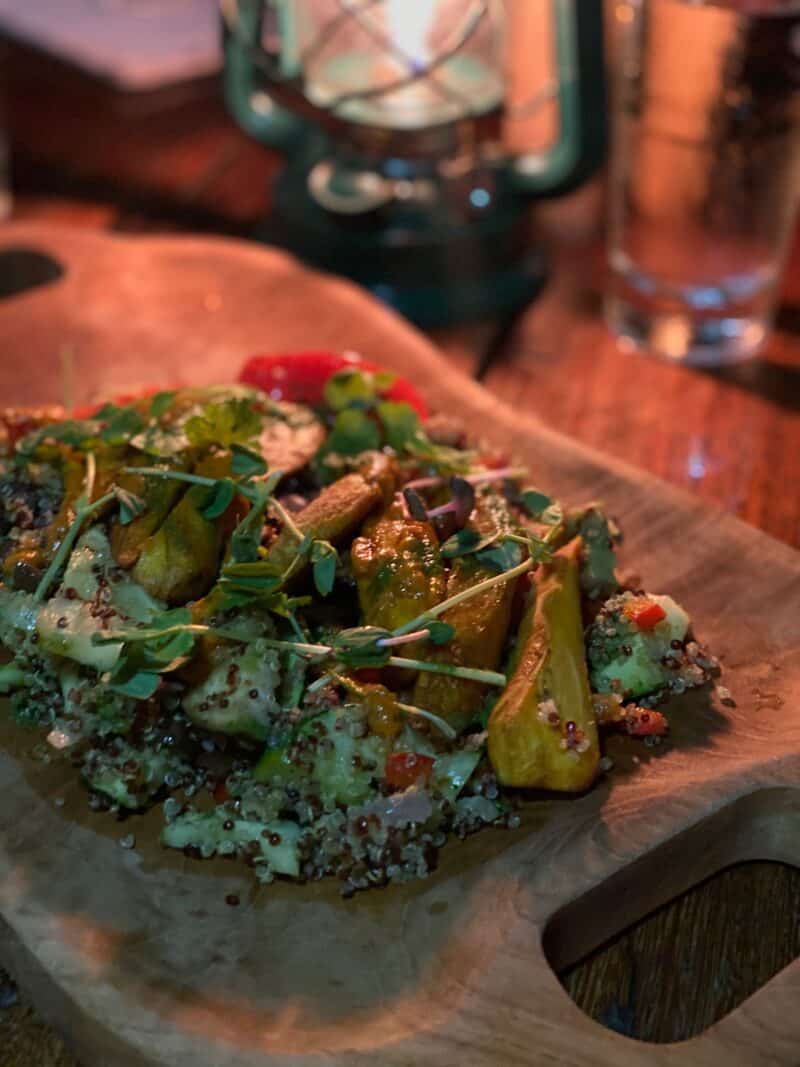 Lastly, but definitely not leastly, I have to mention La Cabane. A darling, outdoor eatery that hearkens back to romantic Tulum. The menu is fresh, seasonal and local with a beachy island feel, while the vibe is sexy and fun.
Located on the southern part of the island, it's away from it all but worth the time in getting there. And once you are, soak it all in because it's a little slice of paradise under the sun and/or stars!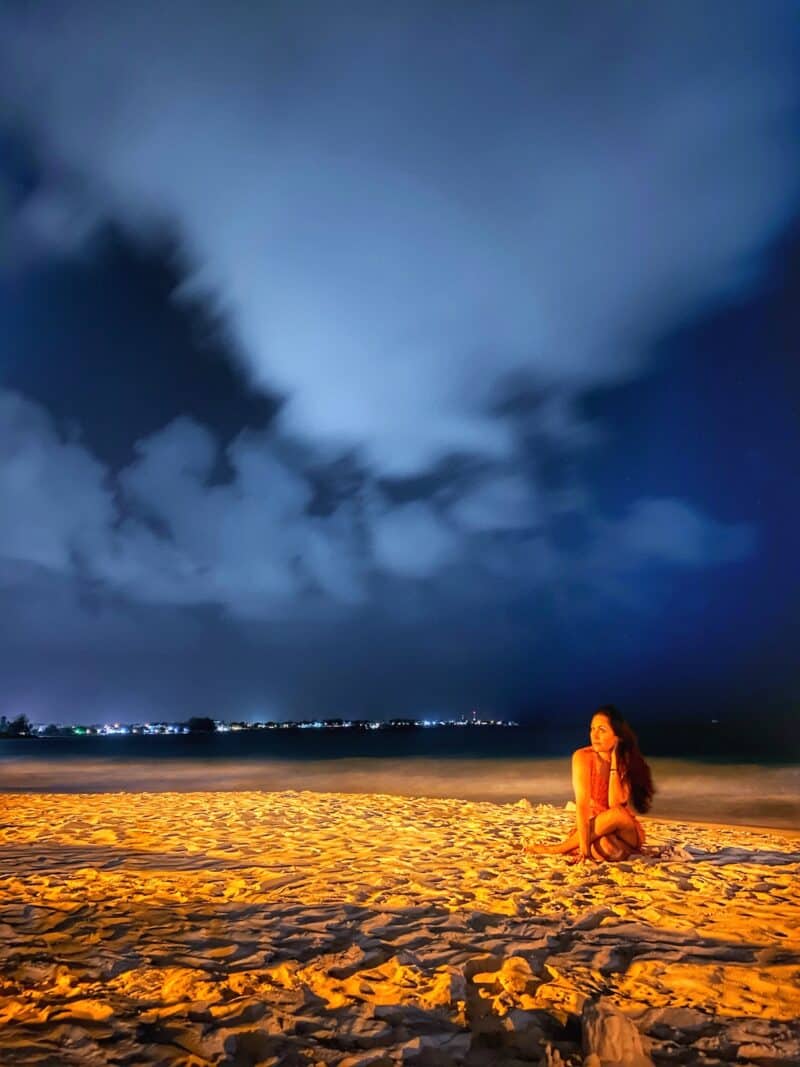 Well that's a wrap on Barbados for now but I hope to be back soon!!
*Special thanks to Barbados Tourism and Jetblue for the wonderful trip and experience!