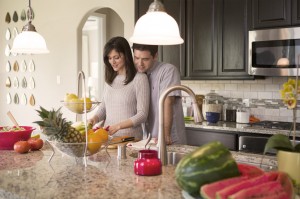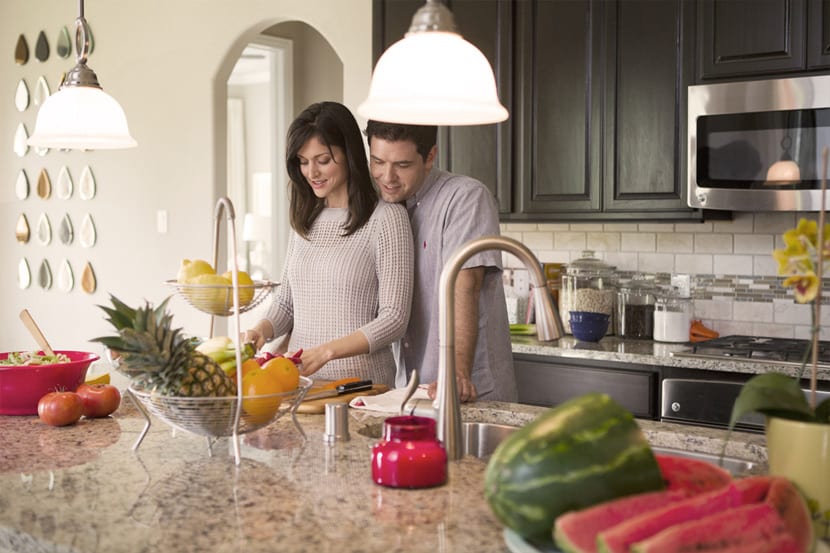 Your kitchen is one of the most used rooms in the home, so creating it to your tastes is essential to make the most of the space. After a while, kitchen areas can look a little tired and in need of some TLC to refresh their appearance. Remodeling this space can help revive its charm and make the room more workable for your family needs. Investing in a new kitchen can be a huge task, and it is often difficult to know where to start. There are many things to think about, including the layout, color scheme, storage spaces and incorporating dining space and the costs soon start to mount up.
If you're thinking about upgrading your kitchen, check out these things to consider before you spend your cash.
Getting the layout right
The layout of a room determines how well you can use the space within it. If there are areas in your kitchen that don't work well for you, then planning a switch around during the remodeling stage is the ideal solution. It can sometimes cost more to move electric sockets or water pipes etc. but having everything where you want it will ensure you are happy with the layout in the long term.
Trends and colors
It can be easy to get carried away with the latest interior trends but choosing something that won't go out of fashion in a few seasons will ensure you have a stylish kitchen for years to come. Selecting neutral themes that can be interchangeable with kitchen accessories is an ideal way to add a touch of color to the theme without committing to a massive change. The overall theme has to work alongside your appliances and dining furnishings too unless you are buying everything brand new.
Choosing kitchen essentials
If you are revamping every aspect of your kitchen, choosing new appliances for the space will give you the latest gadgets to make chores easier. Selecting equipment that works with your color scheme is important for a stylish and fluid look, plus upgrading to energy-efficient models can help to lower your monthly household costs in the long run. 
Create a dining space
Family life is busy, so if you can incorporate a dining space into the kitchen, this room can become the hub of family life. If you have limited room, there is a host of space-saving options to accommodate a compact table and chairs, plus for kitchens with ample space creating an island feature is a stylish way to add a unique touch to the area.
Choose the right finish
Some cupboard and worktop finishes lend themselves better to family life. Surfaces that are easy to clean should be one of the top considerations unless you have plenty of time to clean and buff tiles and shiny surfaces. Opting for matte look doors and drawers is a great option for busy households and doesn't show up smears and marks as prominently as much as a shiny surface does.