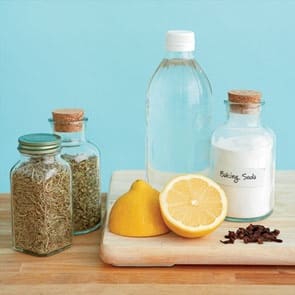 Spring weather is only a few weeks away, making it the perfect time to get a head start on your spring cleaning and organizing endeavors. No matter what level of reorganization or rejuvenation your home may need, it's easier than you think to give your home a whole new look with just a few simple cleaning and improvement tips. With that in mind, here are just a few easy ways to get started with your spring cleaning, organizing, and renovation plans:
Donate Unwanted Belongings
One of the best ways to get started with the reorganization process is simply to go through your belongings one by one and donate or discard anything you no longer need, use, or want. Chances are, you'll be astounded at the items you dig up that you didn't even remember you had. Sort the items into bins based on whether you're keeping them, discarding them, or giving them away. This is the first step to figuring out what you already have and what you need. You'll also have more room in your home, which will make it cozier and allow you more flexibility when it comes to renovations and rearrangements.
Consider Window Treatments
As the days continue to grow longer, you'll want to take advantage of every bit of natural light possible. Knowing this, it often makes sense to consider the current condition of your windows as well as their respective window treatments. If your windows are single-pane or particularly old, consider having them replaced — especially if you want to create a more insulating environment and have already implemented elements like ICFs (insulated concrete forms), which have been used in global construction for over 60 years, to reduce utility costs. Once you're sure your windows are in sufficient shape, consider their treatments: window shades are one of the most common forms of window treatments, but vertical blinds can make any room appear more elegant and welcoming. Be sure to explore all of your options before determining which will help you best reach your goals for the room's results.
Remove Basement Allergens
Of all homes with basements, over 98% will experience some type of water damage, making homes with basements — especially unfinished basements — particularly prone to allergens and toxins resulting from mold and mildew. If you have belongings stored in cardboard boxes in your basement that's not completely waterproof, it could be harboring more mold spores than you realize. Scientists estimate that the human body contains anywhere from 75 to 100 trillion cells, and improving your home's air condition can work wonders on your overall physical and mental wellbeing.
Paint the Exterior
The experts at Better Homes and Gardens say the average exterior paint job lasts about 10 years, so if your home's paint is showing visible signs of wear like chipping and cracking, applying a new layer is an instant boost to curb appeal.
"Spring is the perfect time to put your home's best face forward with a fresh paint job. An updated color scheme can take your house from forgettable to traffic-stopping…If your house doesn't require a full paint makeover, consider a touch-up, which can prolong the life of your siding and trim," says Better Homes and Gardens.
Ultimately, there's no limit to the countless home improvement methods — both interior and exterior — that are possible to complete from start to finish, just in time for you and your whole family to relax and enjoy the spring season.