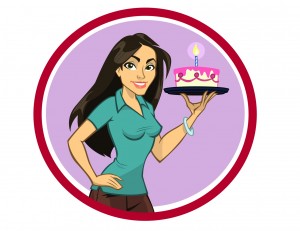 It's that time of year again – birthday time!
April means 2 anniversaries as I became vegan 12 years ago
this month and began circulating the idea of the Healthy Voyager around
this time 6 years ago.
It's been a great year for The Healthy Voyager what with the launch
of the new and improved Healthy Voyager site as
well as the upcoming cookbook,
The Healthy Voyager's Global Kitchen!
It's been a lot of fun and a lot of work but we hope for
another fabulous 6 years and beyond!
Thanks for being a part of the voyage!
Life is a voyage, live it well!!
xoxox
The Healthy Voyager