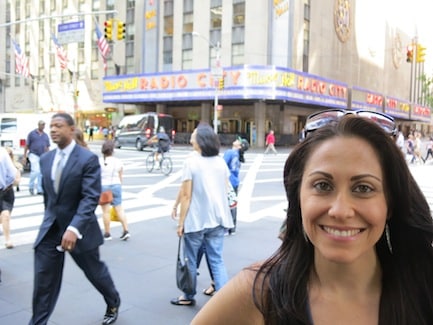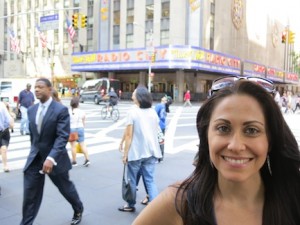 Yep, I'm back for a third and final post on the island called Manhattan ; ) At least from this trip! Just a few more places I wanted to tell you all about as they can't be left out!
First, one of the best food trucks I've ever encountered, The Cinnamon Snail Food Truck. Born in New Jersey and now servicing both sides of the Hudson River, The Snail offers up breakfast, lunch and sinfully wonderful sweets. With lines that curl around city blocks, I have to say, it's worth the wait. Waffles, pancakes and breakfast burritos in the a.m. and killer sandwiches and even raw goodies in the afternoon, it's tough to choose, despite having plenty of time to ponder. While the menu changes seasonally, I'll say my fave is the maple mustard tempeh sandwich along with a cinnamon snail donut! Be sure to follow them on twitter to be sure you can nail down the snail's whereabouts when in NYC or NJ!
Next, is my biggest NY surprise. Located next door to one of the cities original vegan restaurants, Angelica Kitchen (I've covered them in past posts, wonderful place!), is John's Italian. A traditional Italian restaurant in business since 1908, they have evolved with their clientele offering a giant vegan menu alongside their conventional dishes. Incredible "cheesy" and saucy dishes like Seitan Parmesan and lasagna to Seitan Marsala (my personal fave!) to vegan dessert…cannoli!! Fantastic New York Italian restaurant ambiance with an insanely delicious vegan menu. Come with your vegan friends or with your non-vegan friends, either way, everyone will have a spectacular meal!
Finally, I wanted to quickly mention my time at first annual Seed Experience. An incredible fully vegan event, it was a weekend full of great speakers, products, food and movie screenings that pretty much sold out of all of its tickets. And rightfully so!  The planning committee behind it did a bang up job of promoting it as well as handpicking wonderful speakers and guests to draw in the crowds. I was honored to have been chosen to speak alongside folks like Kathy Freston, Brendan Brazier, Chloe Jo Davis, Fran Costigan and many others.  It was a great event that I hope gets bigger and even more successful for years to come!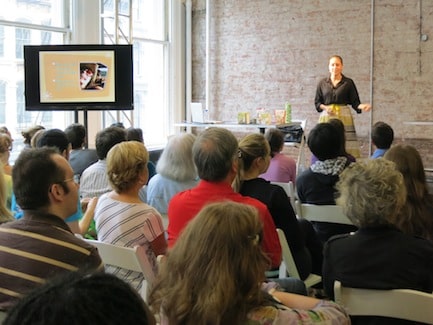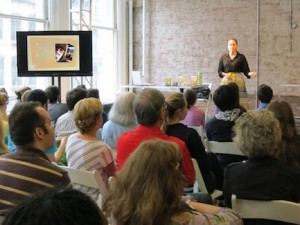 Alright, I said I was done with Manhattan but next week…Brooklyn!