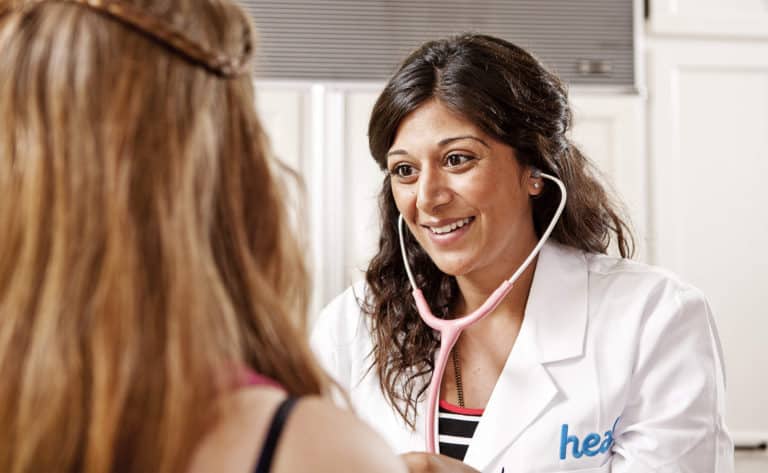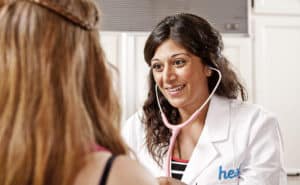 In today's era, people are ambitious and goal-oriented. Some want to become successful entrepreneurs, while others prefer giving it back to society by helping others. If you also wish to make a difference in people's lives, consider making a career out of it. Unsurprisingly, the nursing profession can offer a meaningful career, loaded with opportunities, challenges, and rewards. It is a rapidly growing field with staggering demand for qualified individuals. 
Unlike conventional jobs, nursing doesn't involve any desk jobs where you have to spend the day looking at the screen. You would be attending patients while working with a team of dedicated healthcare professionals. Nowadays, nursing roles are beyond giving medicines and treating wounds; they care about patients and provide emotional support during tough times. It lets you improve the patient's well being from all walks of life. 
Are you wondering how to become a nurse? Here we are bringing the best guide for nursing aspirants, have a look below. 
Fulfill Educational Requirements 
The journey of every profession begins with formal education. Every job in the nursing field requires a bachelor's or associate degree. The bachelor's program requires three to four years of coursework covering clinical education and nursing-specific courses. In comparison, an associate degree only focuses on foundational knowledge of nursing. If you have to excel in this field, opt for a bachelor's degree to secure better nursing positions and higher salaries. 
Moreover, you can also pick a nursing specialization to step into leadership roles. From midwifery, orthopedic, neuroscience, to holistic nursing – you can pursue specialized roles of interest. Alongside this, the demand for nurse practitioner specialties is skyrocketing due to the increasing shortage of health workers. After some time, choosing a specialization becomes imperative to climb up the professional ladder. 
Complete Training Programs
Once you have a knack of all aspects of nursing and patient care, it is time for practical implementation. Reading books and learning about things is different than implementing it. For instance, you might study emergency responses, but the real challenge would be catering to a real-time emergency. Before stepping into the professional world, complete nursing training programs. It outlines the development curve of nurses to reflect the progress over time. You will communicate with real-time doctors and other medical professionals. Similarly, you will learn how to perform diagnostic medical tests on patients. 
Explore Nursing Career Paths 
Being a nurse, you can choose from a variety of exciting career opportunities. Therefore, determine your area of interest and decide where you want to work. It could be at a mental institute, school, hospital, or a pharmaceutical company. Here are five career paths. 
If you want some authority and control, consider becoming a nurse manager. They oversee quality care, ensure regulatory compliance, prepare budgets, and handle staffing issues. In short, you would be responsible for running a nursing unit. It might sound easy, but nurse managers are accountable for everything. Whether it is quality patient care, professional development, or staff satisfaction, these managers are answerable to authorities.
Mortality rates have always been high in hospitals, and hospice care can provide families comfort in this challenging time. Hospice nurses look after patients who have a limited lifespan – for instance, cancer or dementia patients. Alongside cure, nurses help these patients with pain management and provide emotional support. It gives you an ideal chance to establish connections with patients and reduce their likelihood of dying early. 
If you are inclined to become a nurse anesthetist, prepare yourself for more responsibilities. Your role in patientcare will extend from pre-op (before operation) through post-op (after the operation). These professionals perform pre-anesthesia assessments to reduce side effects. Simultaneously, they assist in stabilizing trauma patients and monitor vital signs during the procedure. As for the workplace, render your services in surgical centers, operating rooms, and plastic surgery centers. 
At times, nurses want independence and autonomy in their work. If you wish to work directly for patients, begin your career as a nurse advocate. They act as liaisons between doctors and patients, advocating for patients who can't do it themselves. Therefore, you might be working with children, crime victims, or patients who are unconscious or in a coma. Nurse advocates have to make patients aware of their rights, investigate complaints, and create recommendations for improvement. 
The ongoing shortage is skyrocketing the demand for nursing education. Hence, consider becoming a nurse educator. Nursing jobs are challenging; it requires medical knowledge, interpersonal skills, and emotional intelligence. Nurse educators prepare nurses for these challenges, warming them up for the real world. You would have to teach, advise, and oversee nursing students. Likewise, you will facilitate discussions while helping them tackle administrative tasks. 
Obtain License & Employment 
Every nurse needs a license before they step into the professional world. You have to pass a national nursing licensure examination (NCLEX) with adequate credentials. Remember, licensing requirements vary in every state and occupation. Once you have chosen a career path, inquire about correct licensure to understand which exam you should be taking. If you want to work as a nursing assistant, take the certified nursing assistant test. Otherwise, take the NCLEX to secure a reputable position in the hospital. After this, start looking for jobs and enjoy the healthy competition for open positions. 
Polish Your Nursing Skills 
You can become a nurse by pursuing a nursing degree, but becoming an excellent nurse takes more than a qualification. Alongside patient care, demonstrate care, compassion, and enthusiasm for helping others. Here are three primary skills every nurse should have. 
Resilience:

Nursing is a test of your character, patience, and resilience. You will come across unexpected situations that are physically and emotionally demanding, testing your endurance and patience. 

Communication Skills:

Nurses are problem-solvers in the healthcare sector. Hence, you have to understand patients and remedy their problems by communicating effectively. 

Flexibility:

Unfortunately, nursing is not a 9-5 job. The working hours, job responsibilities, and workload keep changing throughout the day. If you are not good at multi-tasking, start working on this skill. 
Final Thoughts
Nurses' demand is rising every passing day due to the aging baby boomers and increasing access to health insurance. Alongside lucrative opportunities, it is a job that allows people to make a difference and positively impact others lives. If you are passionate about helping people, don't mind giving a shot to a nursing career. After all, it is an equally rewarding and flexible field.