Iced tea is fabulous this heat filled time of year
but what to do when you're on
the go and craving freshly brewed tea?
The Tea Spot's Steep N' Go water bottle tea infuser
is the answer for you!
Add loose leaf tea, insert into your water bottle, tighten and go!
Fresh iced tea while you live your life!
Check out my video review below!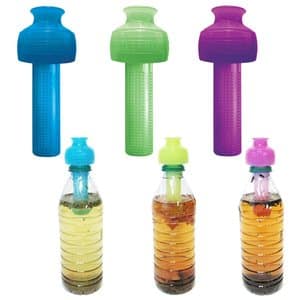 If you liked this article, you may also like: