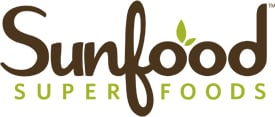 Fresh, organic ingredients are key for healthy eating.
Sunfood is one of my faves when it comes to
delicious, healthy and unique foods and ingredients.
From awesome cacao nibs to goji berries,
they are top notch raw organic superfoods
that should be in everyone's kitchen!
Check out my video review below!