This summer was all about the road trip and I was so excited to partner with my friends at Best Western as part of their "Hit the Road with Best Western" Campaign to check out a part of the country I'd never experienced before! I visited some friends in Denver first then rented a car and set off on a road trip to South Dakota! Our country is so beautiful and vast.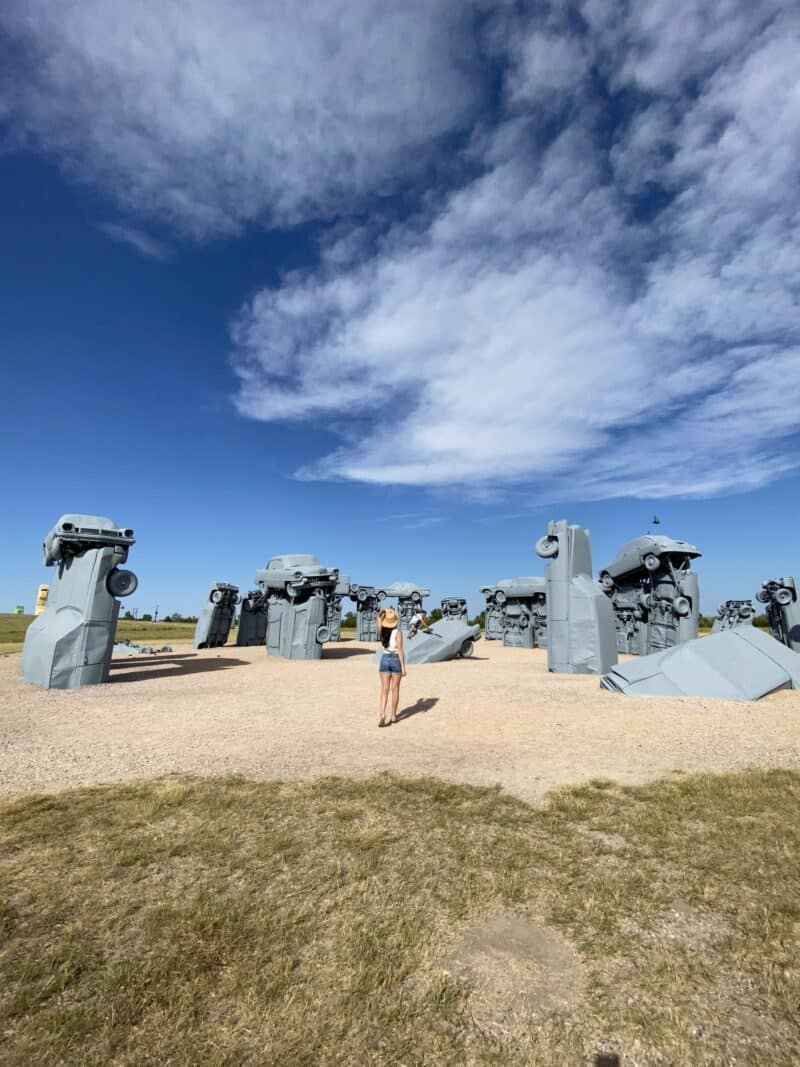 I crammed in so much in the few days that I was there and wished I'd eked out a few more days as South Dakota has so many wonderful sites and things to do for all sorts of travelers. Either way, I saw some incredible places, ate great food and had a blast!
I drove from Denver to Rapid City, South Dakota in about 6 hours. One of the few places I stopped on the way was Carhenge. A fun art installation in roadside Nebraska made to look like the iconic Stonehenge but with old cars. It's a fun stop to stretch your legs and also get some shots for the gram!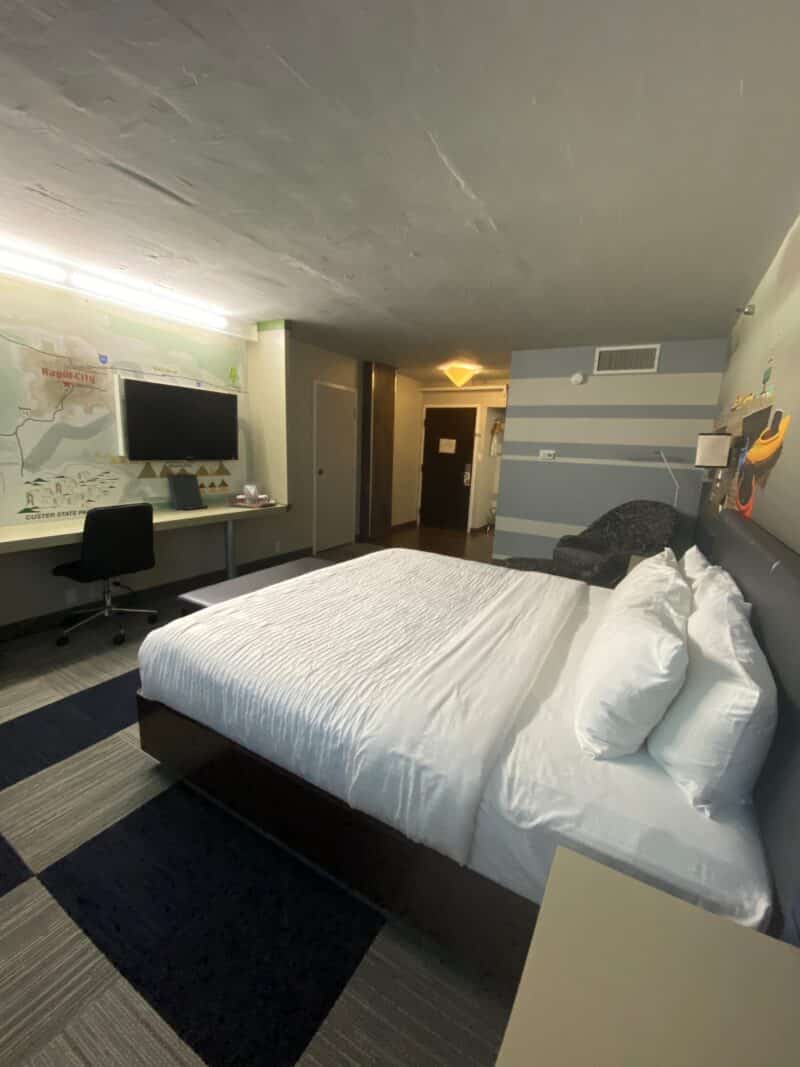 Once I made it to Rapid City, I made that my home base and stayed at the Rushmore Hotel & Suites right in the heart of downtown Rapid City. I loved the hotel as it was so convenient to shops and dining and was wonderfully themed for the famous Mount Rushmore, one of the big draws to the area.
Offering great rooms, on site dining and bar, it is part of the Best Western Premiere family. And during this funky year of travel during the pandemic, Best Western launched their We Care Clean program to help give travelers peace of mind when staying at any and all of their locations.
So what is there to see in and around Rapid City? I'll tell ya!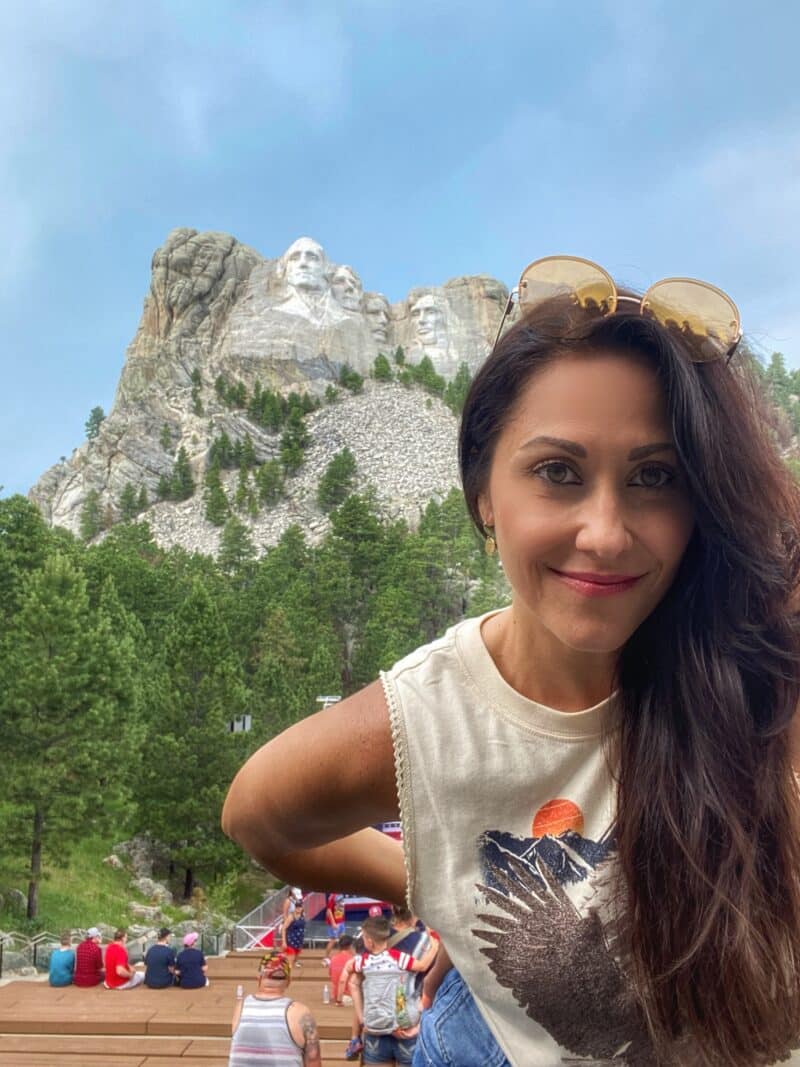 Mount Rushmore
Obviously this is the biggie and one of the main attractions in the area. But I have to say it really is beautiful!  A feat of art, design and architecture, when you see it coming up the windy mountain road, it is truly breathtaking. I wish I had had more time to spend and would have loved to have hiked it (yes you can climb up to it!) but I spent too much time shopping and snacking in Keystone (a super cute old west type town on the way to MR) and had a few more stops to make that day.
I did however make sure I got to see the Artist's Studio on site to see the scale model that the original artist made, learned how they worked as well as how it became a reality.
Very cool indeed!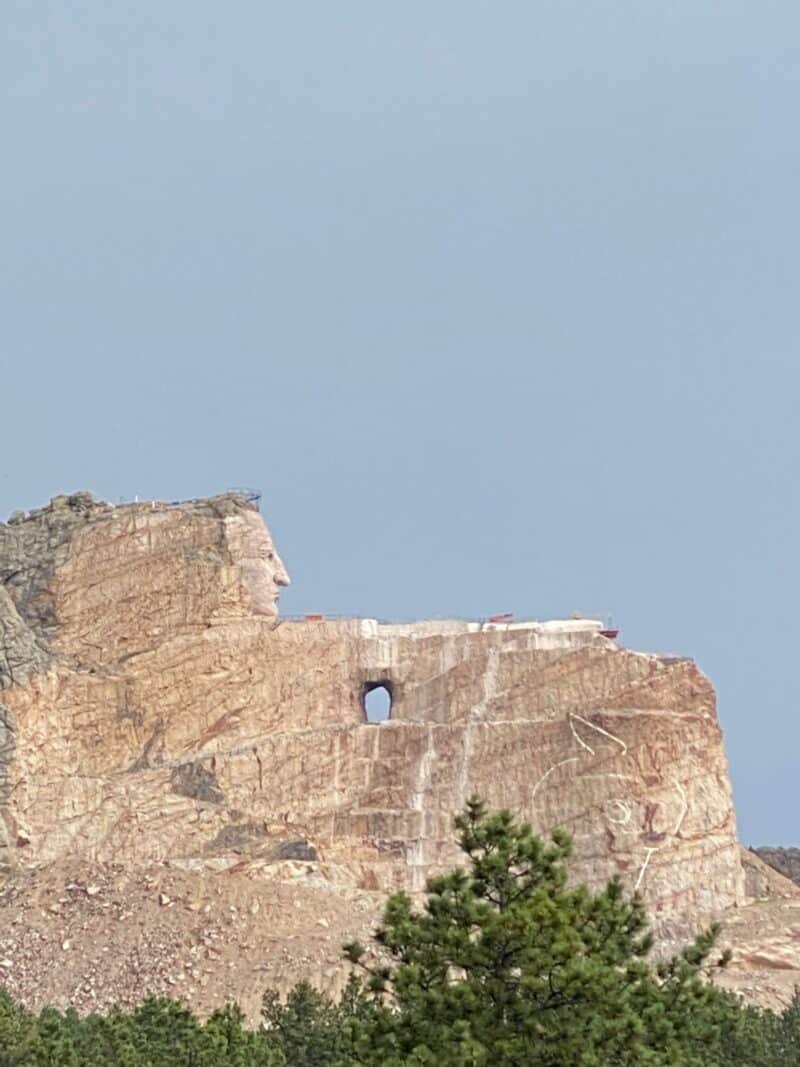 Crazy Horse Monument
About 30 minutes from Mount Rushmore, you'll find another mountain carving called The Crazy Horse Memorial. Sadly, still under construction on privately held land in the Black Hills, it will someday depict the Oglala Lakota warrior, Crazy Horse, riding a horse and pointing to his tribal land.
The museum is a wonderful center for learning about the Lakotas and their culture while the monument itself has its own story worth learning about. Crazy Horse Memorial is a monument that was started decades ago and is still many, many decades away from being completed.
The project was initiated in 1939 by Lakota elders, who wanted to create a giant rock sculpture to honor Crazy Horse. They hired Polish sculptor Korczak Kiolkowski, who began blasting away in the Black Hills of South Dakota, often drilling by hand. Korczak worked on the project his entire life. Considering that he was working either alone or with a very small staff, the progress Korczak made before his death in 1982 was admirable.
Today, the museum and center is part of the foundation that hopes to see this incredible monument finished in our lifetime.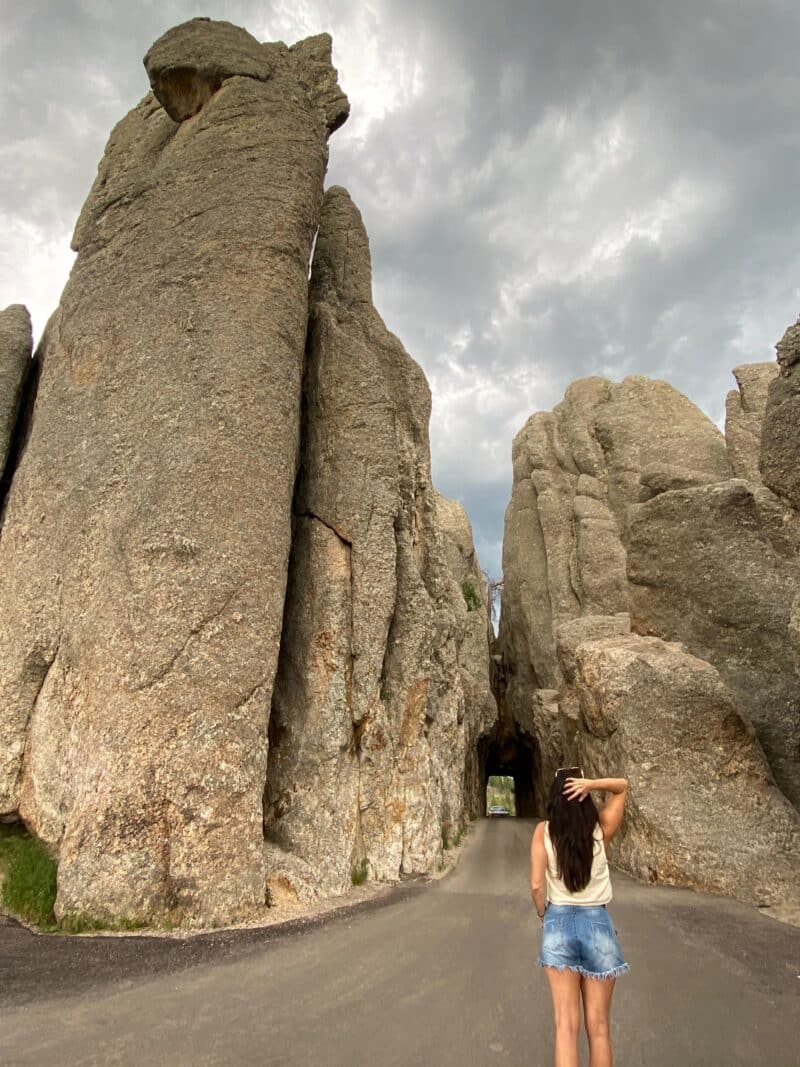 Black Hills Forest and Needles Highway
I would be willing to say that this drive makes it as one of my top 5 favorite drives in America. The winding roads through the trees and narrow rock formations are utterly beautiful and when you get Sylvan Lake, you are beyond coaxed into getting in the water of that idyllic setting.
The road is quite windy so proceed with caution and give yourself plenty of time as you will want to make many, many, many photo stops. And iff time permits, be sure to do the Wildlife Loop, but again, proceed with caution as there are all sorts of critters from buffalo to prairie dogs!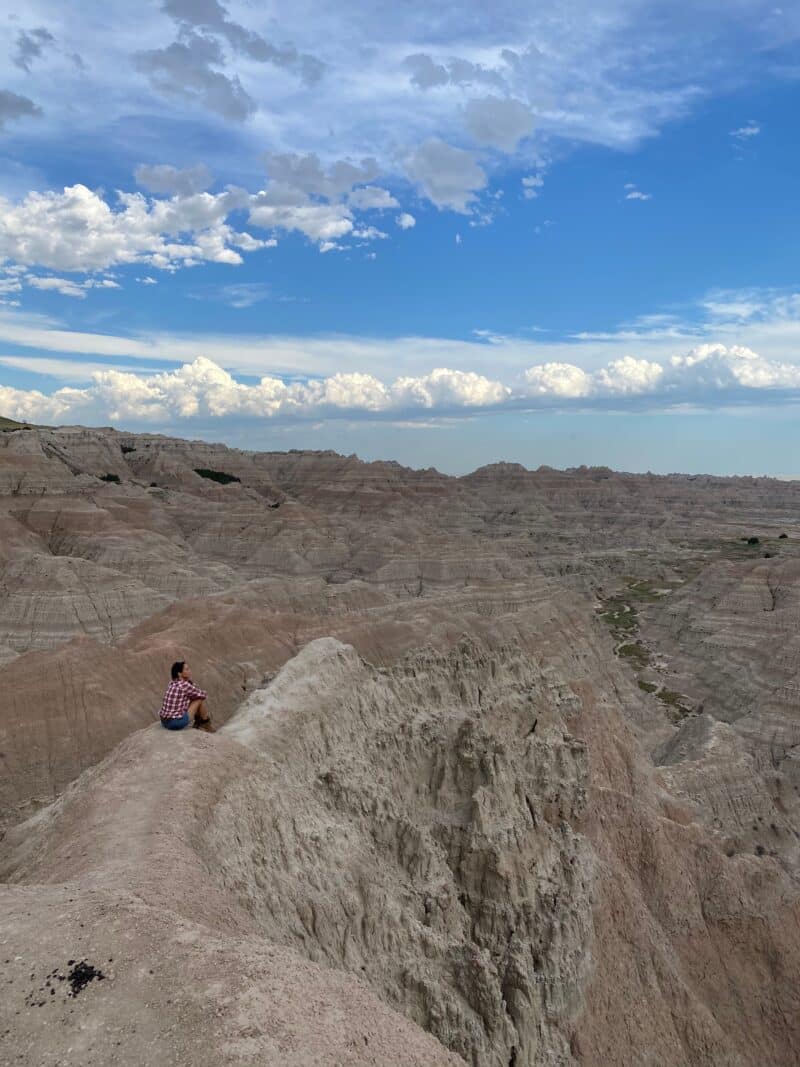 Badlands National Park
Also not far from Rapid City, you'll find a quite underrated national park but I feel, is definitely worth the visit. Its dramatic landscapes span layered rock formations, steep canyons and towering spires. Bison, bighorn sheep and prairie dogs inhabit its sprawling grasslands.
The Badlands Loop Road (Highway 240) winds past scenic lookouts. It's a great place for hiking, camping and if you don't have too much time, even a drive through is lovely!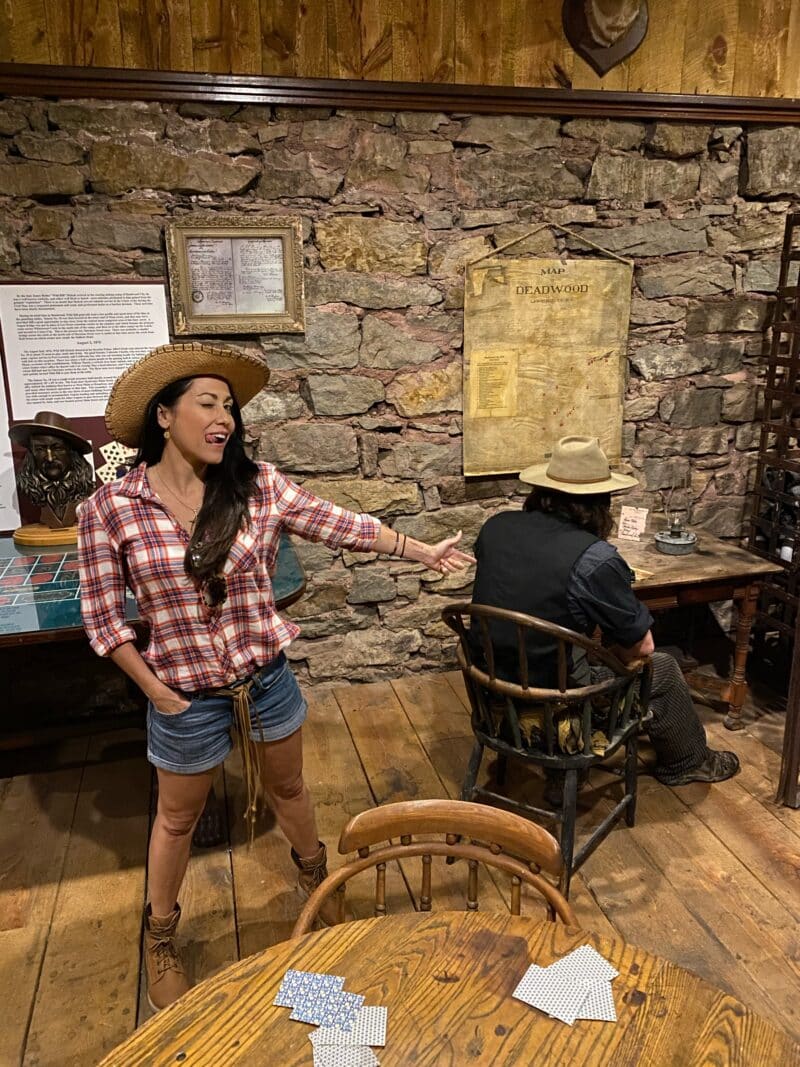 Deadwood
Bring a huge Deadwood and history buff, one of the stops I was most excited to make was visiting the actual town of Deadwood.
Known for its gold rush history, Deadwood was one of the last bastions of the gold rush old west. A town of much ill repute from its casinos, brothels and famed gunslingers, it made its name in American history and rightfully so.
Mount Moriah Cemetery has the graves of Wild West figures like Wild Bill Hickok and Calamity Jane while in town visitors can watch historical re-enactments of Wild Bill's famous demise. It's really a fun place with fun dining, casinos, saloons, souvenirs and rich with American lore!
I would have liked to spend some more time in each spot and also make my way to the Devil's Tower but I guess I'll have to check it out next time!