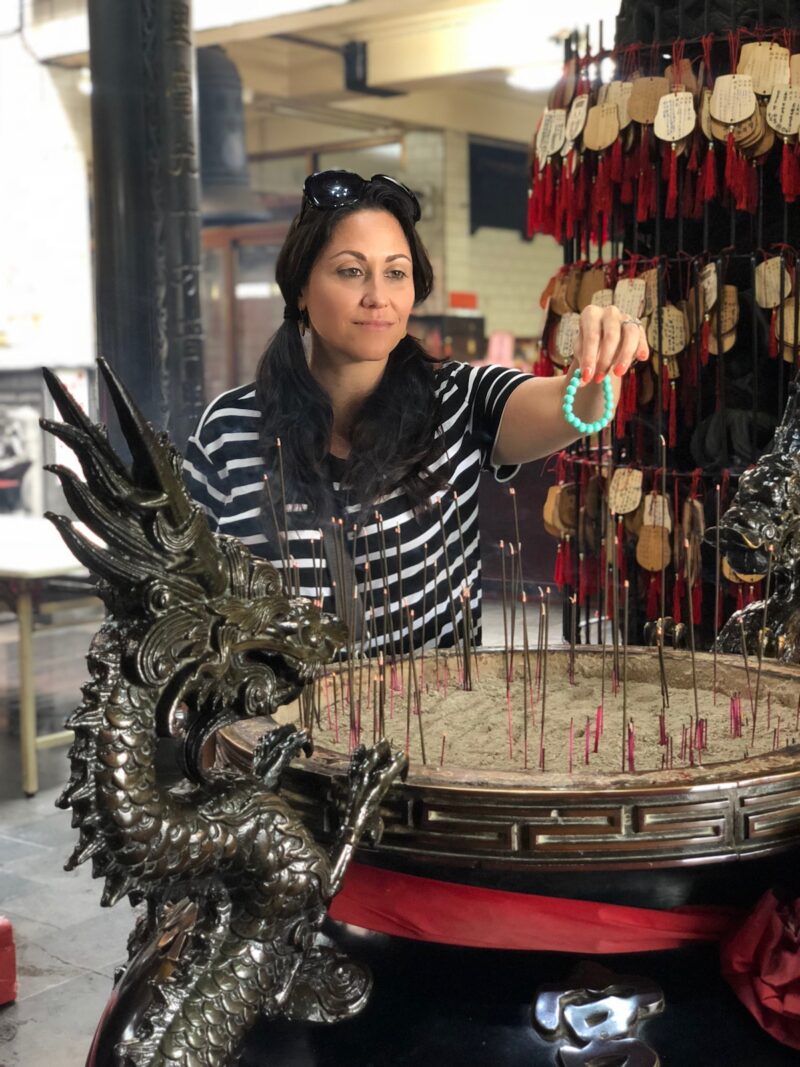 People enjoy times of celebration all over the world, whether its' a birthday, graduation or wedding. Chinese New Year is something else that brings people together. It may be that you're preparing for this annual event, whether you'll be on your own or with friends. Perhaps you're looking for some simple ideas, whether it's celebration snacks or more. This article will provide you with the inspiration you need to make this Chinese New Year something really special.
Buy Some Cakes
Cakes are traditionally bought to be eaten during the first day of CNY. They include Baozis, Yin Yang cakes and red bean cakes. The most famous type is called 'Bing' and it's been said to have been around for over 1000 years. Such cakes have been considered as "must-haves" during the Spring Festival in China, especially among elderly people.
There are many other cakes that can be eaten during Chinese New Year, such as moon cakes, peach blossom cakes and taro cakes. Most of them come with auspicious meanings that are related to good luck, happiness and wealth. Many people get the best CNY goodies 2022 at Emicakes because they prefer things like prosperous spring cake, golden tiger cake and pillow pineapple tarts. Many online companies offer free delivery subject to a minimum spend amount, and same-day deliveries with certain terms and conditions.
Set Up A Small Table
One of the easiest and most common ways to celebrate Chinese New Year is by setting up a small table in your home. This can be dedicated solely to traditional CNY foods. This could include things like red rice, roast chicken, oranges, tangerines and other festive dishes. Not only will this help you get into the celebratory spirit, but it will also give your family and friends something to enjoy during their visit.
Another great way to celebrate Chinese New Year is by cooking your favorite traditional dishes. This could include anything from dumplings and stir-fry to noodles and rice. Cooking your favorite foods is a great way to show your friends and family how much you love and appreciate them.
Attend Or Host A CNY Celebration
If you're looking for something more traditional, why not attend a local CNY celebration? These events are often hosted by temples or other community organizations and feature traditional music, dance, and food. Attending one of these celebrations is a great way to observe the importance of this holiday in your community and engage with fellow members of your local Chinese-American community.
If you're looking for something more family-friendly, why not host (or attend) an at-home celebration? You can have everyone wear red clothing, eat special food, play games like Mahjong, have lanterns that are released into the skies after dark – there are plenty of options. To keep the guests occupied you could also sit down and watch movies about China during New Year. Some popular films include "Crouching Tiger Hidden Dragon," "Eat Drink Man Woman" and Disney's Mulan.
Put Up A Calendar
The Chinese New Year is a celebration that occurs on the first new moon after the winter solstice. It's also referred to as the Chinese Lunar New Year or Spring Festival. In order to celebrate this special day, many people will put up new calendars at home and work.
Interestingly, many Chinese families still use traditional paper calendars today instead of using computers as most Americans do. They're used for things such as scheduling appointments, noting special events and organizing their daily activities.
Make Some Red Lanterns Or Light Some Incense
Another popular tradition during the Chinese New Year is making red lanterns. You can buy some pre-made ones from stores or online, but they're also easy and fun to make at home with your family or friends. All you need is some red paper (or any color), scissors, string/a wire hanger, and a candle or LED light. There are many ways to make red lanterns, but one of the simplest is to cut a red rectangle out of paper, then make a small incision in the top and fold it down. Cut a small hole in the center of the bottom, thread your string or wire hanger through, and tie a knot. Finally, put your candle or LED light inside and enjoy.
Incense is one of the most frequently used items during the Chinese New Year. They are commonly associated with being burned in temples and special occasions such as funerals or religious rituals. They're used to improve air quality, but they can also be burned at home for a variety of different purposes. Go through all the rooms in your house and choose one incense stick that smells particularly nice for each room.
Give Gifts
One way to show your loved ones how much you care is by giving them CNY presents. The Chinese often provide gifts that are traditional or that have a special meaning. Here are some ideas:
Red envelopes stuffed with money, which are a way of wishing people good luck and wealth during the months ahead.

A new year's scroll is a piece of paper on which blessings or wishes for the recipient are written.

Mandarin oranges and tangerines are gifts are associated with the new year because their names sound similar to good fortune words in Chinese ("good luck" and "ten thousand").

You can also give gifts of food or drinks which symbolize a full life for the recipient.
Other Popular Suggestions
Here are some other ideas you could research and consider:
Buying a new outfit to wear on the first day of the year

Spending time with loved ones

Making sure you have plenty of firecrackers available

Going out into nature – hike up mountains or go fishing in streams, and be thankful for all that you have.
As you can see there are a diverse number of ways you can remember the Chinese New Year. It can be a time of eating, drinking and celebration – and showing appreciation for those you love. Why don't you start planning right now- this could be the best time ever.