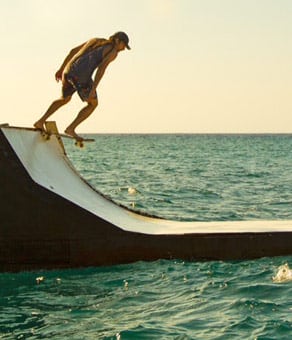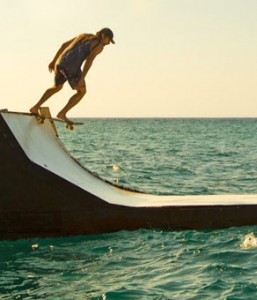 If you have hit the gym sometime in the past or have tried to lose/gain weight at home, you probably know the importance of setting goals. Fitness goals give us a reason to work out regularly, make the change we seek seem possible, and motivate us. That said, many of us often set fitness goals that are either impractical or not adequately thought out. As a result, we may fail to achieve the fitness that we have been aiming for. 
If you have failed to achieve your fitness goals in the past, we want you to know that you are not alone. Thousands of people set on a fitness journey but are not satisfied by the end of it, and that's mostly because of the mistakes they make while setting up their goals. 
Setting practical goals is key to your success in fitness by helping you prepare yourself to achieve them. Today, let's learn how to set realistic fitness goals that you can achieve.
Tip #1: Customize the Goals For Yourself
Okay, so you have seen your favorite Instagram influencer's workout plan and want to have a body like them. You have watched fitness videos on YouTube and renewed your gym membership, and you're ready to look fab. Yet, the chances are that you might be disappointed. 
The media shows us how the ideal body should look like, and we keep running after that. Unfortunately, it's not so easy. What works for a seasoned athlete or a famous Hollywood actor may not work for you; in fact, that may not even be practically good for your body either. 
Fitness is not a one-size-fits-all solution because everyone is different – we have different body types & shapes, different strength & stamina levels, and we might even have various medical limitations. So, you need to understand what is right for your body and set your goals accordingly. 
Tip #2: Don't Hesitate to Seek A Professional's Opinion
We can read online or watch fitness videos while setting our fitness goals. Yet, there are certain factors that professional fitness personnel may know which you can integrate into your goals. For example, if you want to know how to get in shape fast, there might be some expert advice that professionals can give you based on your unique physical attributes and lifestyle. 
Tip #3: Your First Few Goals Should Be Super Easy
When you set a low bar for your first few goals, the chances are that you already believe that this is attainable, and you possibly know how to do that as well. That way, you can quickly achieve those milestones. 
This is where it gets interesting – when we achieve one goal, we get a sense of accomplishment, which in turn motivates us to reach the next target. So when you finish off those initial super-easy goals, you grow confident that you can achieve more, and that keeps you motivated. Therefore, you must set a low bar for the initial goals of your first few fitness regimens. 
Tip #4: Break Down The Goals Into Smaller Parts
One of the reasons why so many people are unable to achieve their desired fitness is because they set their goals too high and get demotivated when they fail to see those results soon. 
For example, let's say you want to lose 20 kg before your best friend's wedding in six months. But after a few weeks at the gym, when you don't start seeing a significant loss in your weight, you begin to lose your motivation and eventually abandon the fitness regime altogether. 
But if you break down that same goal to 4 kg per month or 1 kg per week, it will be easier for you to see the difference in a few weeks. You will be on track to your ultimate goal just by breaking it into more manageable parts. This will keep you motivated as you continuously keep achieving your goals.
Tip #5: Ensure Your Goals Are Specific, Time-Bound, and Measurable
Our goals are often vague, like "be stronger," "lose weight," or "get leaner." 
While these might be the logic that drives you to start working out, these are not good examples of setting goals, because they are not specific, can't be measured, and aren't time-bound. 
To put things into perspective, make sure that the goals you set have the following characteristics: 
Specific: The goal should specify exactly what you want to do

Time-Bound: The goal should have a deadline of the time you want to achieve, such as a month, half a year, etc. 

Measurable: You should be able to measure the goal periodically.
An excellent example of a goal would be "Decrease body fat percentage by 5% in the next four months."
Tip #6: Plan Ahead for Flexible
Let's be real for a moment – we might not always attain 100% of what we want, and that goes for fitness goals too. If you see that by the end of an assessment period, you haven't achieved a goal, don't be too hard on yourself. After all, we are humans, and sometimes we can get distracted! 
Take this human nature of slacking into consideration while setting your goal, and plan what would be an acceptable amount of progress, i.e. have a threshold limit that you MUST achieve. That way, even if you don't fulfill 100% of your original goal, you will not lose your motivation and strive for better performance in the future. 
Tip #7: Be Honest About Your Habits
Our lifestyle and habits play an essential role in our quest for fitness. If you have achieved fitness goals in the past, you probably are better equipped to set challenging goals and still make them. But if you are just starting in your fitness journey, or if you've had difficulty sticking to your fitness program in the past, it's better to set smaller, more manageable goals for yourself.
Also, take into consideration your dietary habits and lifestyle. For example, if you are borderline addicted to junk food, you should probably set some goals of eating healthier and gradually decreasing junk food intake. 
Final Thoughts
Getting fit is difficult – there's no denying that. But the reason it's so tricky is that we often chase an unrealistic image of fitness that may not be right for us. Therefore, to be able to get fit, you should start by setting realistic goals. The tips above will help you fix these realistic goals. So follow them, set your fitness goals, and get started on your quest to achieve them!