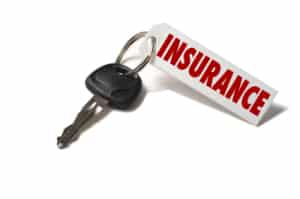 According to aggregated data compiled by the US Census Bureau, Americans today are living longer. In fact, it is estimated that by 2030 the number of 70 year-old Americans will have increased to 52.7 million compared to 2012 figure of 29.7 million.
Since the American population as a whole is getting incrementally older, you might assume that it would be easy to find a car insurance policy for seniors, but, in fact, many insurance companies have rigid and restricted policies placed on older drivers and raise their rate for older drivers.
Fortunately, not all insurance companies regard the driving skills and alertness of senior drivers with a hint of suspicion. There are a few who take a different view: they believe that senior drivers have a wealth of experience and should be given fair rates and coverage. This is good news for retired seniors who have decided to see the country in a car, truck, or RV.
Review Your Policy to Save Money
When reviewing your auto insurance policy, here are some things to review to save money on your car insurance if you are now driving fewer miles than in previous years:
You can raise your deductible to reduce your monthly premiums.
You should review your coverage to make sure that you are not still paying for coverage that you may no longer need now that you are driving fewer miles each year. This is a great way to lower your monthly premiums.
You can drop your rates if you are no longer the primary driver and that someone else in the family, perhaps a son or daughter, does most of the driving.
You may be able to create a more relevant policy if you drive less often or less miles. Get coverage that more accurately reflects your new driving habits.
You should avoid driving when you don't feel well, when weather is bad, or when road conditions are hazardous. This will prevent you raising your insurance rates by getting into small accidents that could have been avoided in the first place.
What Questions to Ask When Reviewing Car Insurance
When you review your auto insurance, here are some questions to ask your insurance agents to get clear about your coverage.
What is my deductible?
What is my medical payments coverage?
What is my bodily injury liability coverage?
What is my personal injury protection? For example, Acceptance Insurance offers a Personal Injury Protection Plan (PIP) that can pay for lost wages, childcare, and funerals.
What is my uninsured or underinsured motorist coverage?
Senior Discounts
In closing, it is important to mention that senior discounts don't just apply to visiting movie theaters or going to a restaurant for dinner, but can also include car insurance. Some insurance companies offer senior driver discounts if prospective customers take a defense driving course. Senior drivers may also be eligible for a discount if they stay under a certain mileage cap each year or buy a car considered safe and low-risk by the Insurance Institute for Highway Safety (IIHS) which publishes a ratings list of the safest cars on the road. Consider other popular car insurance discounts as well.