* This is a compensated campaign in collaboration with Poise and Mom It Forward.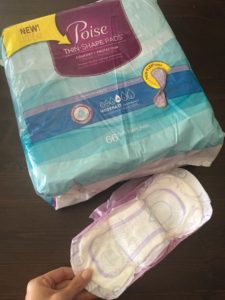 Let's face it, sometimes being a chick can be tough. Or gross, right? Yep, we've all sneezed or laughed or a little too hard and bam, we pee a little. Ugh, then we spend the next few minutes doing the "don't trickle down my leg" shuffle and the "yuck, don't show through my pants or skirt" dance, before running to the bathroom. We've all been there and especially for ladies with weaker bladders or who have had babies, the trickles are a bit more severe. What's a girl to do?
Well, my friends at Poise have a new alternative! Fabulous New Poise Thin-Shape Light Absorbency pads are the thinnest pads for light bladder leakage, aka LBL!  These ultra thin pads are designed to  prevent that pesky pee from escaping in the most comfortable way! It's a great way to go on with your life without the fear of wetting yourself every time you sneeze, laugh, move or even breath!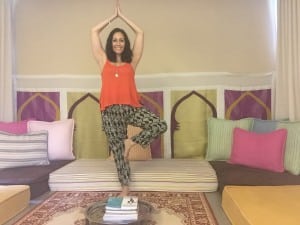 We deserve the best options for managing LBL and unlike period pads, only Poise Thin-Shape pads have Thin-Flex Technology, making it so much easier to stop worrying, get back to living and seizing the moment! Poise also provides 3-in- 1 protection for dryness comfort and odor control, unlike any period pad can offer.
The pads are designed to move with your body and are up to 40 percent thinner than original Poise brand pads, staying three times drier than leading period pads . With the Thin-Flex Technology that moves with your body and an Absorb-loc core that quickly locks away wetness and odor with leak-block sides for outstanding protection, why would you turn to any other brand for LBL protection?
In fact, the Poise brand teamed up with Brooke Burke-Charvet to help educate women about LBL and empower them to seize their Poise moment – that exact point where they stop letting leaks interrupt their lives and reach for products, like Poise Thin-Shape Light Absorbency pads – designed for their personal need and nothing to be ashamed of.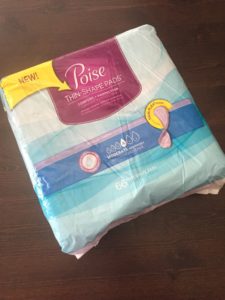 Women deserve the best options for managing their LBL and the Poise brand offers products that allow them to live their lives uninterrupted with confidence. So be sure to visit www.Poise.com to learn more and request a sample, so you too can seize your Poise moment.
Now, get back to living!