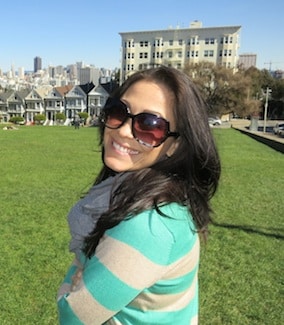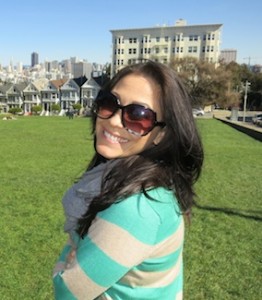 As an iconic and unique destination, San Francisco is right up there with the best of them. There are so many memorable landmarks and attractions to choose from when you visit this amazing city.
Once you get your San Francisco airport transportation sorted out and you are ready to explore, here are some of the attractions that should really be on your must-do and must-see list while you are there.
Grab the perfect photo opportunity on one of the most famous bridges in the world
It is not an understatement to describe the iconic Golden Gate Bridge as one of the architectural wonders of the modern world. It deserves to be one of San Francisco's most popular landmarks and you will have plenty of photo opportunities while you cruise the bridge's sidewalks.
Lots of attractions to see in one place when you visit Golden Gate Park
Golden Gate Park hosts a number of the city's top attractions. You can see the San Francisco Botanical Garden and Japanese Tea Garden, amongst others. That's why millions visit Golden Gate Park every year.
Pier 39 offers great views and lots to do
Another of the San Franciscan destinations is Pier 39. As well as hosting the Aquarium of the Bay, the area offers a wealth of dining and shopping options. You can also enjoy some of the best views of the city from Pier 39.
The Presidio is a must-see if you love nature
The Presidio is a national park site. You can explore lots of stunning natural trails and there is a spectacular play area for the kids. There is something for everyone here and you can take a picnic or take advantage of the refreshments available around the site.
Alcatraz never fails to impress
If you are visiting San Francisco you have to include a trip to the island of Alcatraz. It is a legendary destination with an incredible history. Most visitors can't resist a trip to the cell house when they take a ferry to the island.
Check out Lombard Street for a panoramic view of the bay
Lombard Street is memorable for several reasons. It is widely regarded as the most crooked street in the world. Wind your way around the tight turns and you will be rewarded with a spectacular view of the bay from the top of the street.
History lovers need to visit the Legion of Honor
This commemorative building pays tribute to the fallen of WW1 and also houses an impressive array of historical artifacts dating back to ancient times.
Immerse yourself in modern art
The San Francisco Museum of Modern Art is home to more than 30,000 contemporary and modern artworks. There is also an entire floor dedicated to photography, enough to satisfy the most discerning art lovers.
Enjoy a day at the zoo
The San Francisco Zoo and Gardens houses more than 1,000 endangered and rescued animals. It is set in a beautiful and caring environment, making it well worth a visit while you are in the city.
Salesforce Park is a brilliant example of nature in an urban space
You get your city and nature fix combined when you visit Salesforce Park. Take the free gondola to the park entrance and you will then be transported to an inspiring oasis in the heart of the city.
These are just some of the compelling reasons why San Francisco is such an alluring and popular destination. Isn't it time you made plans to visit this great city?