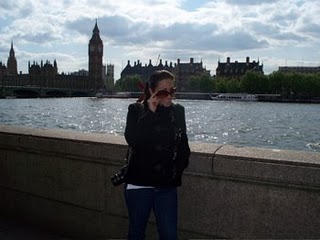 Wanting to go away for the weekend, but wondering where might make the best destination for a mini city break? For inspiration, here are three different cities in the UK that you could consider, each with vastly different activities to have a think about.
Edinburgh
Starting up North, Edinburgh is consistently voted as one of the best areas to live in the UK, and has a unique tourist draw in the form of its picturesque landmarks, classic cobbled streets, and castle-topped city skyline.
Fancy a laugh? Edinburgh becomes a famous melting pot of humour every summer, as it welcomes in the Edinburgh fringe festival, which is considered the largest arts festival in the world. With a vast and versatile cast of comedians, musicians and actors, the festival is sure to tickle the funny bone of even the most purse-lipped visitor. While the fringe fest has come to an end this year, it's never too early to start planning for 2020, as the population of the city swells by thousands when the comedy comes to town, resulting in it quite possibly costing a fortune if you're wanting to go there last minute.
Liverpool
The North West city of Liverpool is a city growing in popularity, and a great choice for a weekend away.
For students, alongside the cultural and musical draw, Liverpool's nightlife is one of its most attractive and enticing elements. The hallowed concert square is a city-centre hub of bars, pubs and clubs, that emanates vibrant and eclectic atmosphere of an evening. Its location means that most hotels in Liverpool are only a short walk or cab drive away, and so it's certainly worth considering if you want to go out for a drink. Liverpool's Cavern Quarter also holds host to an array of restaurants and Beatles-centric bars, perfect for the fan of their music.
The Baltic Triangle area of Liverpool, not too far from the city centre, is another segment of the city that is significantly growing in popularity. Having been an industrial area years ago, its buildings and architecture are now inhabited by growing tech companies, and it has been deemed one of the trendiest areas to live in the UK. Property investment companies such as RW Invest are preparing for the future of the area by giving investors the chance to build their portfolios. This is because properties there are growing in value, due to the demand from workers wanting to live locally as its influence grows.
London
One of the most influential cities in the world, let alone the country, London is a must-visit destination. Whether you want to visit Buckingham Palace, watch a performance or musical on the West-End, experience one of the many marvellous museums, or even simply go shopping and relax at one of the hundreds of retail outlets, there is something for everyone.
Top-Tip: London can be a daunting city, and you will struggle to condense down what you want to do into a short weekend, so make sure you plan before you travel. Set out an itinerary for each day, and make use of the city's efficient underground service where you can. It might not be the most glamorous way to get around the city, but it's affordable, and network's 270 stations are guaranteed to get you within a stone's throw distance of where you want to go.
Weather-permitting, you might want to escape from the hustle and bustle of the city, as the capital's 8-million strong population can get a tad overwhelming to the outsider at the best of times. Hyde Park provides acres of greenspace slap-bang in the middle of the city, and is a great destination for taking dogs in the summer, going for picnics and more. There are also always events going on at certain points in the yea, including musical festivals that attract fans from far and wide.