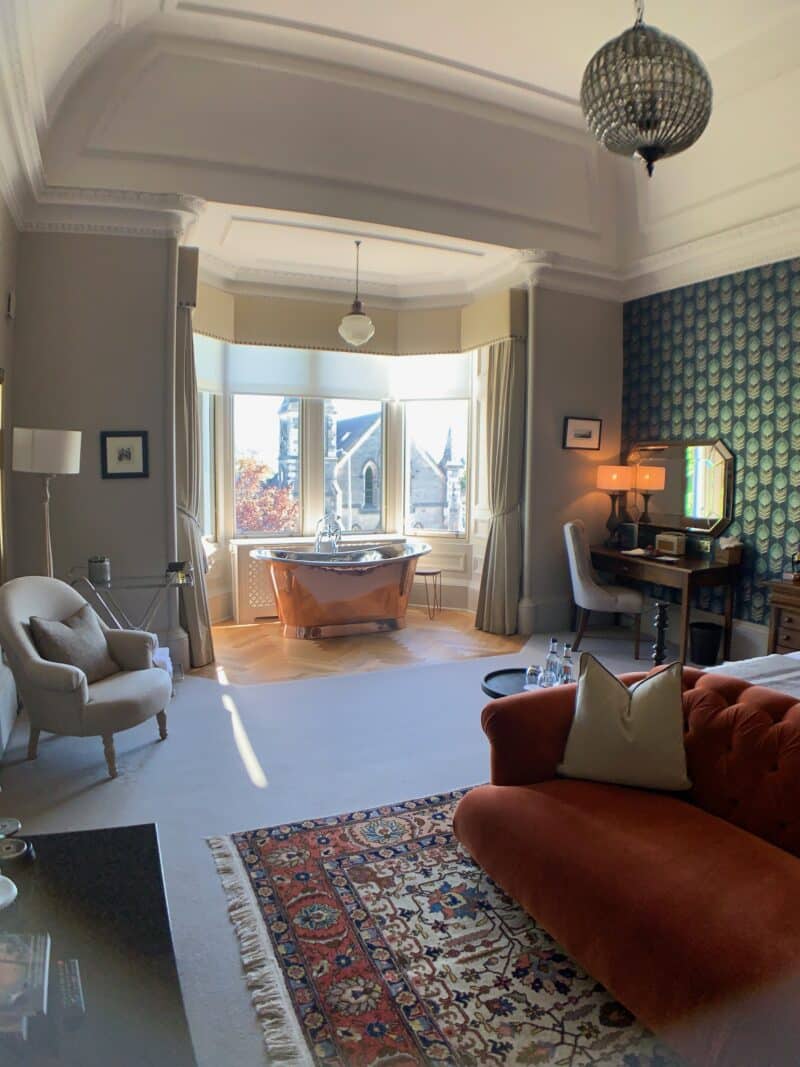 Redecorating your house is a great way to make it your own, but while you want to make changes, you also want to make sure they improve your lifestyle. How many times have you redecorated your house? Each time, there are certain aspects of the room that you want to focus on. Whether it's a living room, bedroom, or kitchen, different furniture could make all the difference. But what furniture should you choose? And where can you find it? This article will help answer those questions and more.
Side Sofa Table
Side or corner sofa tables are a great way to add extra space to your room, and they give you more options for where you place the furniture. A center table with the comfortable sectional sofa from Comfy Studio can block an entryway and take up too much floor space, but side tables free up the area and allow for more movement. You can create a cozy and inviting sectional in your living room with the use of a side sofa table and some imaginative decorating. It allows you to place all of your snacks and drinks out in front of you, instead of having to get up every time you want something to drink or eat. This is perfect because it reduces unnecessary motion while also saving time.
Chest of Drawers
A chest of drawers is a simple, but incredibly useful piece of furniture. You can add extra storage space to your bedroom or kitchen while also adding style and personality. These dressers come in a variety of colors and shapes, so you're sure to find one that matches your room's existing decor. Dressers are designed to go against walls, which frees up floor space for other uses. The best part about a chest of drawers? It fits under your window perfectly! Your bed will be closer to the window without having the dresser stick out awkwardly from underneath it. This saves you time because you won't have to walk around any pieces of furniture to get a good night's rest, and it also helps improve your lifestyle by adding storage space.
Patio Furniture
Patio furniture is perfect for those who like to spend time outdoors. By adding some comfortable chairs and a table to your patio, you can turn it into a functional living space. This is perfect for those warm summer days when you want to get out of the house but doesn't feel like going too far. You can also use patio furniture to improve your lifestyle by using it as an extension of your living room or kitchen. Adding a few pieces of patio furniture will give you more options for where you can eat or relax, which can make your home feel more spacious.
Purchase a set of chairs and a table, or buy a standalone chair or hammock such as offerings from Scioto Valley. Either way, you'll be able to relax in the sun or shade and enjoy the fresh air. Patio furniture is also perfect for hosting gatherings with friends and family. You can have all of your guests over for a cookout on the patio, or you can use it as a place to relax after dinner. Having patio furniture in your home not only improves your lifestyle by providing a comfortable outdoor space but also adds value to your home if you ever decide to sell.
Hall Trees
A hall tree is a great addition to your entryway space because it provides an area for you to store and hang up your belongings. The perfect place for coats, jackets, shoes, bags, and more – a hall tree frees up floor space and keeps everything off the ground. This is perfect if you have young children who tend to leave their things lying around, or if you just want to declutter your home. Hall trees also allow you to keep all of your items neatly organized so that finding them when you need them is quick and simple.
Futons
Futons are a great way to improve your lifestyle because they give you more options for relaxation. A futon sofa will work as both your living room furniture and as another bed in case you ever need it. This is perfect for those times when you have guests who need to stay the night. You don't have to pay extra money to put them up in a hotel – just pull out your sofa bed, and they can sleep comfortably in your living room. Futons are also a great choice if you want a more informal place to sit down and relax at the end of the day.
Placing it in front of a television or reading area will give you a cozy spot for unwinding after work, which will keep stress levels low and improve your lifestyle. It's perfect for those who like the functionality of having multiple rooms in one space, but don't want to invest in too many pieces of furniture or incur the costs associated with additional upkeep.
It's very easy to fall into the trap of just buying furniture that you like without thinking about how it will improve your lifestyle. The key is making sure all of the pieces in your home are complementary and work together for a cohesive look.