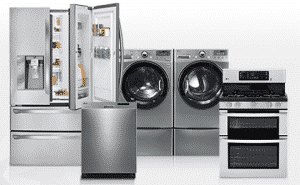 Remodeling your kitchen takes a lot of effort, not to mention the financial resources. So, when you finally decide to remodel your kitchen, you should do it properly. Because what's worse than doing it once is doing it twice.
One big mistake and you might have to remodel your kitchen all over again.
Today, we're here to guide you through the kitchen remodeling process. We are going to discuss tips and tricks on how you can better manage remodeling your kitchen.
After you're done reading this article you will learn how to effectively and efficiently design and maintain your kitchen. So, without further ado let's get right into the topic.
Set-up A Demo Kitchen Island
A kitchen island not only increases the beauty of the kitchen but it is very functional as well. You can use it as a chopping station, blending station or even as a storage space.
But if you have a small kitchen, an island would not be the wise thing to build. It limits the number of people who can move around the kitchen.
So, you should set up a temporary kitchen island. This will help you figure out whether you can manage to work in the kitchen with an island. You can use cardboard or plywood in order to set up your temporary island.
Use Diversity As The Key For Proper Space Management
Space management is crucial when remodeling your kitchen. Especially if you have a very small apartment. You should try to diversify the kitchen as much as you can.
One great idea is to have your model counter office in the kitchen. To figure out whether you can really use your kitchen as your office it should start small.
Simply start with a small sitting area and maybe a small desk. Use the kitchen counter as your desk and put a computer over there. You should also designate some of the cabinets for your office gadgets.
Try this for the first few weeks to see whether you really feel comfortable in your kitchen office.
Co-ordinate The Cabinets & Station To Reduce Extra Steps
There's nothing worse than a random kitchen. Imagine having your spice rack near the dishwasher and your dish rack near the stove. This creates ultimate chaos and you're required to run theirs inside the kitchen.
So before you start the remodeling you should plan your cabinets and your station properly.
Put the fridge in the breakfast corner or just opposite of the kitchen island. Put your pantry near your cutting station. Arrange the dishwasher and the dish rack in such a way that you can easily dry the plates and put them right into the dish rack.
Once you've planned the layout and you're ready to start shopping for kitchen cabinets, you should consider buying RTA cabinets. They can easily be bought online for a reasonable price, and the best part is, you don't even have to leave your home.
Find The Right Height And Placement For Cabinets
Planning the cabinet can be a bit tricky. Sometimes it depends on the number of people you have in your house and their overall heights.
While planning the placement and head of the cabinet you should also figure out where you should put your microwave.
There are some cabinets that we use less frequently. Consider putting them on the very top. Other cabinets which are very frequently used, you should make them more accessible.
Place your microwave in a manner so that both adults and kids can easily use it.
Leave A Bigger Spot For Your Fridge To Be Installed In
You may want to replace your fridge with a better and bigger one in the near future. But if you have kept very little space for your fridge you would have to go through this hassle all over again.
So it is always a good idea to leave a bigger space for your fridge. You can use the excess space to set up some temporary cabinets. 
Simply applying some wood brackets would be enough. Just make sure you can take off these cabinets as soon as you want. Trust me, you will thank me later for this added space on top of your fridge spot.
Take Perfect Measurements and Double-Check
It may not sound like a piece of big advice. But, you will be surprised by how many people have to restructure their kitchen because of faulty measurements. It takes away more space than needed.
Plus, the wood pieces would not match perfectly. This could create a gap that is both non-functional and looks awful. So, try to take the measurement as neatly as you can.
And don't forget to double-check for any possible errors.
Use The Right Set Of Cutting Blades
It is common knowledge that two pieces of wood would not match each other unless cut to perfection. More often than not, people cut the cabinet wood very poorly.
So the cabinets do not hold onto each other and the structural integrity is damaged.
You should use the right blades for cutting to handle the wood. You should use blades that provide fast results and supreme precision. Otherwise, your kitchen remodeling would be incomplete and faulty.
Install Sliders And Hangers For Accessibility
Sliders are a very unique way to save space. You can easily access all of your kitchen utensils if you have a slider in your kitchen. These are ready-made under cabinets.
So, all you have to do is install them.
You may also use hangers to sort your kitchen spoons and utensils. They are also ideal for drying your things quickly. Just get the stainless steel version for the wooden version.
Any other metal forms are not very compatible with the kitchen.
Conclusion
We remodel our kitchen to enable more functionality and beauty. It does cost a few extra bucks, but, if done right it is completely worth it. I hope, now, after reading this article you will be able to do it just right.
Be sure to reach out to me if you have further questions about kitchen remodeling. Now get right to it. Chop chop!