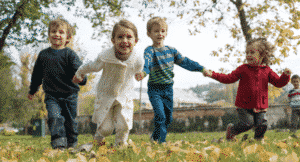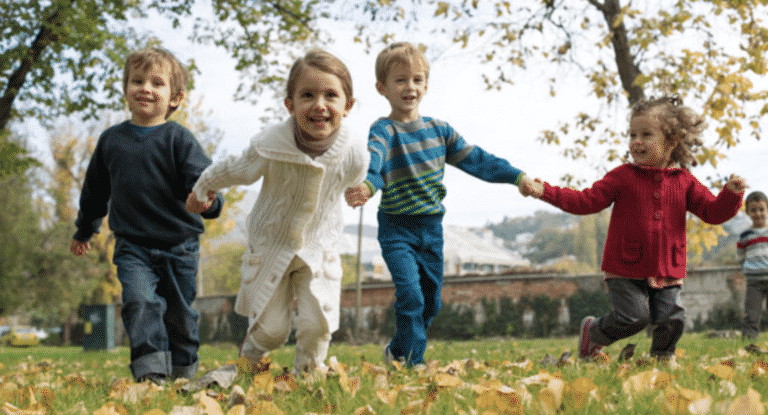 For parents, the number one goal in life is to raise happy, healthy and well-rounded children. To do that, you need to ensure that you are providing them with all the care and support that they need. There's a common misconception that healthy eating and plenty of exercises is all it takes for children to be healthy and happy. However, there is a lot more to raising kids to help them understand the importance of their health and the best ways to take care of it.
As a parent, you naturally want to give your child the best start in life, which is why you feed them only organic foods and refuse to let them eat anything remotely unhealthy. You also invest in all of the best baby exercise gadgets, to ensure that they remain at a healthy weight as they grow and aren't put at risk of any of the health problems that are associated with being overweight, such as diabetes.
Of course, an important part of raising children that are healthy and understand what it takes to make good choices is to begin their education starting at a young age. While children do have health education lessons at school, often this isn't enough to give them the insight into their health that they need.
With that in mind, below is a guide to giving your children a better understanding of their health, through education, with examples of things to discuss at different age ranges.
Age 2 – 4 years old
You may think that children within this age group are too young to understand what it takes to stay healthy, but the fact is that isn't the case. Believe it or not, this is the age group where you can set the stepping stones for health that will help your child to grow into a healthy and happy adult. This is the period where children are learning the most – their minds are like sponges, they soak everything up, which is why this is the ideal time to start teaching them about their health.
The best way to do that is through storybooks and TV programs aimed at young children. Children can identify with characters from books and TV programs and because of this, can better understand the concept you are discussing. At this age, you simply want to teach children about the importance of exercise and healthy foods and why eating an apple is better than a chocolate bar. Learning at this age is simply for setting the groundwork for later in life.
Age 5 – 8 years old
Once your child reaches primary school age, you can begin to educate them in a more in-depth way about their health. Of course, this is something that they will also be learning about at school, but that doesn't mean that you can't also be proactive at home and make health education a key part of any home education that you provide for your children.
At this age, children can gauge a better understanding of what foods are and aren't good for them, as well as understanding the importance of regular exercise. It's important to go deeper into why certain foods offer higher nutritional value than others and why different types of exercise are important for different types of health.
This age can also be an ideal time to focus on other aspects of health, such as mental health. You don't need to go into this topic too deeply; it's just important to teach children that there is two types of health: mental and physical health and that both are just as important.
Age 8 – 10 years old
Although it may seem slightly young, this is the age that it is a good idea to start talking to children about the reproduction process and how men's and women's bodies change and are different to each other. The best way to discuss the reproduction system with your children is openly and honestly. Don't show them that you are embarrassed, as this may make them feel that their body and the changes it will go through are something to be embarrassing. Allow them to ask you any questions that they would like, and try to answer as honestly (and appropriately) as possible. If you don't know the answer, tell them that you will find out.
Age 11 – 13 years old
Of all the ages, this is often one of the most difficult when it comes to health and wellness. As a parent, you know that your children are growing up and changing, and you want them to feel comfortable with these changes but knowing how to talk to them about this isn't always easy. The best thing that you can do is always be honest with them and never make them feel embarrassed to ask questions.
At this age, it's also important to discuss other aspects of health, such as eating right and exercising regularly. At 13 years old, children are graduating elementary, which means that they have greater choice over what they eat. That's why it's so important to teach them how to make healthy food choices and eat their favorite foods in moderation. It's also important to encourage them to take part in regular exercise, as during puberty, this is the time that kids have the highest risk of gaining weight.
Age 15 – 18 years old
At 15 to 18 years old, your child is no longer a child and is now a young adult. This is the time when talking to them about sex, alcohol and drug use becomes vital. Young adults love to experiment and try new things, which is why teaching them how to do so safely is so important.
While you may not want your teenager having sex, the fact is that you can't stop them, which is why it's so important to teach them about safe sex and the use of condoms. Don't be embarrassed, just be open and honest with them.
Then there's alcohol; it's important to teach your child that while underage drinking is wrong, if they are going to do it, to do so sensibly. A great tip that many parents swear by is allowing their young adult to have a small glass of wine on the weekends at home with dinner. It means that alcohol isn't forbidden, decreasing its appeal.
To teach your child about drugs and avoiding drug use, it's important to give them a strong understanding of what the results of drug use can be. For instance, explaining to them that it's easy to get addicted to drugs and end up in drug rehab Washington state could be a consequence. Don't scare them, simply educate them on the reality of drug use and the dangers.
Mental health is also an important topic to discuss, as this is the period where teenagers are most at risk of mental health problems. Teach your teen how to spot the signs that they aren't mentally healthy, such as having feelings of depression and anxiety, and what they can do about them.
As a parent, it's your job to ensure that your children grow into healthy, happy, and well-rounded adults, and teaching them about health and making safe choices is an important part of that.