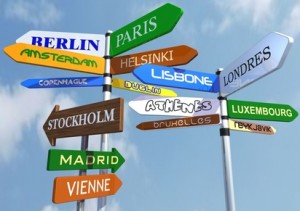 To have the trip of your dreams, there are some things you need to plan properly. Read our tips on preparing for international travel and learn more!
If you have the opportunity to travel internationally, then you won't want to miss out on it.
Traveling out of the country comes with many benefits, and you'll witness so many differences and new experiences in regards to customs, culture, way of living, and more. 
However, before you pack your bags and hop on a plane, you should prepare yourself.
Preparing for international travel might seem overwhelming, but with the help of our guide, you'll be able to do so with ease. 
Traveling internationally requires a few extra preparation steps than when traveling in the states. Here's what you need to know.  
1. Double Check with Your Doctor and Insurance Company
Before leaving, be sure to visit a doctor such as ERA Health Doctor and check in with your insurance company.
You want to have all the necessary vaccinations before going to a foreign country. You should also ensure that your prescriptions are up-to-date and you won't have to worry about receiving or renewing them while you're gone. 
When checking in with your insurance provider, you want to ask if your policy covers you while out of the country.
This is extremely important. If it doesn't, be sure to add the extra coverage you need while out of the country. 
2. Bring Your Passport, Plus Copies
You already know that you'll need a passport to travel out of the country, but did you think to make copies of your passport?
If your passport were to be lost or stolen while out of the United States, you're going to need a backup to prove your American citizenship. 
With that being said, you should also have another copy of your passport left back at home with someone you trust.
To be even safer, consider creating an electronic copy that you can easily access from anywhere. 
3. Have Your Money in Order 
Depending on where you're traveling to, your American dollars may not be accepted.
Do your research and see what the conversion rate is before you go. Check to ensure that your credit card can be used there as well.
Another great tip is to head to the local banks or ATMs in the country you're traveling to rather than heading to a conversion center. Conversion centers typically charge more than the ATMs or banks will to convert your cash. 
4. Don't Forget Your Adaptors
When traveling in the states, it's easy to forget your phone charger.
But when traveling out of the states, you have to remember your phone chargers and adaptors for all electronic devices.
If you're planning on bringing multiple devices, then consider buying a powerstrip that has an adaptor for the type of plugs the country uses.
This way, you can charge all of your electronics without having to buy multiple adaptors for each one. 
Preparing for International Travel Has Never Been so Easy!
With this guide in hand, preparing for international travel can be done with ease!
Keep it handy when booking your next trip to ensure the best experience possible.
Need more posts on travel? Be sure to visit us daily for more!